What Is a Bank Statement?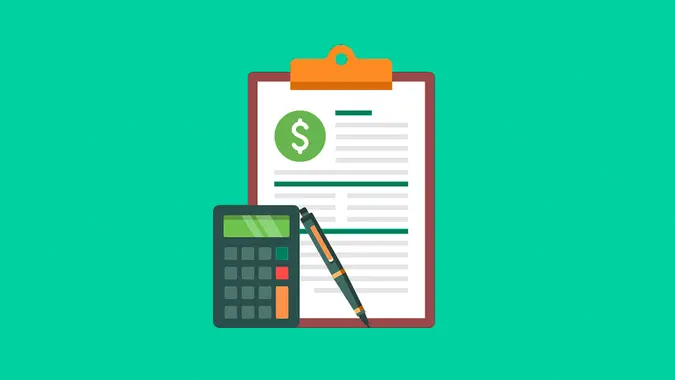 A bank statement is a document provided by a bank that shows a summary of financial transactions over a period of a month or quarter. A bank statement shows how much money was credited to and debited from a bank account. It's a snapshot of your banking activity and a useful tool for understanding your finances.
Taking the time to review your statement means you can catch issues that might otherwise go unnoticed, such as fraudulent charges. Find out how to read a bank statement and why you should review yours every month.
What Is on a Bank Statement?
Although you will see some differences in layout between different banks, most bank statements include the following information:
Account activity: This section details all of the transactions made during the statement period, such as purchases, deposits and withdrawals, in chronological order.
Account balance: This is the amount of money in the account on the closing date.
Account number: This identifies the bank account.
Account summary: This provides an overview of the account, including the opening and ending balances, deposits, withdrawals and fees.
Account type: This identifies the type of account, such as checking or savings.
Bank contact information: This includes the mailing address, phone numbers and website details for the bank's customer service department.
Credits: This is the money credited to the account during the statement period.
Debits: This is the money removed from the account during the statement period, such as debit card purchases, checks and bill payments.
Statement date: The date that marks the end of the statement period is typically located at the top of the document.
Total fees: These are the fees charged to the account during the statement period.
Transaction date: This is the date when the transaction was processed.
Your name and contact information: Make sure to check that the details are correct and to report any errors to the bank.
Federal law requires banks to include either the number of days in the statement period or the start and end dates. They're also required to include the dollar amount and annual percentage yield of any interest earned, along with the dollar amount of fees deducted from the account during that time.
How To Access Your Bank Statements
Most banks and credit unions send bank statements to account holders each month or quarter. Customers typically can decide whether to receive paper statements in the mail or electronic statements through the bank's website or mobile app.
Follow these steps to access your online statements:
HOW TO GET A BANK STATEMENT ONLINE

Log in to your bank's website or mobile app.
Locate the section where the statements are available.

This may be labeled as "bank statement" or "e-statement," depending on the bank.

Choose the statement for the period you want to view.
Review the statement and file it for your records. Your bank will keep your statements on file for up to seven years, depending on its policies.

You have the option to download the statements or print paper copies.

Log out of the website or mobile app.

This is especially important if you're using a public or shared computer. The next person to use the computer will have access to your account and banking information if you're still logged in.
Paper Statements
If you prefer to receive paper statements, your bank will mail them to the address it has on file for you. Some banks, such as Bank of America and Wells Fargo, provide the ability to view statements with their online banking services even for customers who continue to receive paper statements.
What To Do With a Bank Statement
Although your bank statement might seem like an unnecessary piece of paper — or electronic document — it can be useful in many situations.
Not only can it help you make sure your account balance and transactions are accurate, but it can also serve as proof of income and a comparison tool to track how you're spending money.
Reconcile Your Bank Account
When you reconcile your bank account — a process sometimes called balancing the checkbook — you compare your own record of your spending to the bank's record. This helps you keep track of your expenditures so you can budget appropriately and monitor where your money is going. Knowing how much money you have in your account also helps you plan for the future.
Look For Mistakes
Reviewing your bank statements provides an additional opportunity to catch and correct mistakes. This includes inaccurate charges by merchants and fraudulent transactions, which may be the first sign of identity theft. It's easier to correct these errors when you report them while you still have original receipts.
File for Your Records
Bank of America recommends that customers keep bank statements for one year before destroying them. You may need them to verify deductible expenses you claim on your tax return or use them as proof of income. If you're self-employed, your bank statement may be the only proof of income you have since you don't have a W-2 issued by an employer.
Know Where Your Money Goes
Reviewing your bank statement is a helpful habit for monitoring your money and keeping your finances in check. Don't delete the notification that your statement is available for viewing or toss the unopened envelope in the trash can. Instead, set aside time to check yours every month.
This article has been updated with additional reporting since its original publication.
Our in-house research team and on-site financial experts work together to create content that's accurate, impartial, and up to date. We fact-check every single statistic, quote and fact using trusted primary resources to make sure the information we provide is correct. You can learn more about GOBankingRates' processes and standards in our editorial policy.