Could CD Rates Hit 6% After Today's Fed Meeting?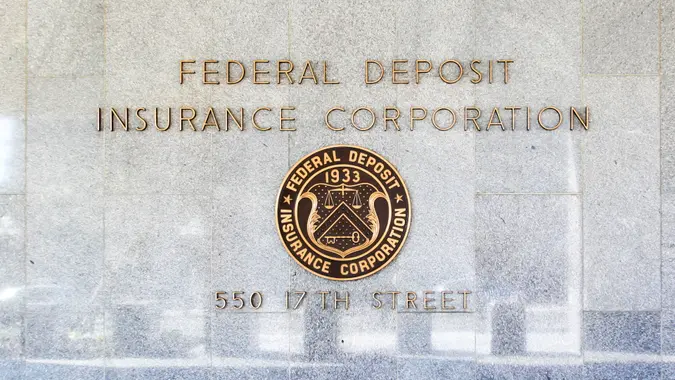 Economists and investors aren't the only ones who keep a close eye on Federal Reserve policy meetings. Bank customers do as well — especially lately, with the Fed raising interest rates to help tame inflation. Interest rate hikes mean higher annual percentage yields for savings accounts, including certificates of deposit.
Mortgage Interest Rate Forecast for 2023: When Will Rates Go Down?More: 3 Things You Must Do When Your Savings Reach $50,000
CD rates have already pushed above 5% at some banks thanks to Federal Reserve hikes. The Fed was scheduled to meet again on Wednesday afternoon, June 14, meaning there's a chance CD rates could hit 6%.
A lot depends on what actions the central bank takes, if any. Many investors are betting that Fed officials will skip an increase this month even as they signal that they might lift rates again in July, The New York Times reported. If the Fed does forego a June rate hike, it will end a run of 10 straight interest rate increases.
On the other hand, if the central bank raises rates once again — even by only a quarter-point — it will likely push CD rates higher.
A Forbes analysis of the best CD rates as of June 14, 2023, found that Forbright led the way with a 5.20% APY for a one-year CD. Four other banks had CD rates listed at 5.0% or higher for terms ranging from nine months to 18 months. A separate analysis by MarketWatch found that Bread Savings is currently paying a CD rate of 5.25%.
How high can CD rates go in 2023? That depends on whether the Fed continues to hike the federal funds rate — and by how much.
"Since CD rates usually follow the path of the Federal Reserve policy, it's a fair conclusion to say rates should not increase, or at least much more, from where they currently are," certified financial planner Chris Diodato of WELLth Financial Planning told MarketWatch. "Something that could change this outlook would be a renewed surge in inflation, which could force the Federal Reserve to go back to regularly hiking interest rates."
For now, inflation continues to ease. The overall inflation rate in May 2023 rose 4.0% from the previous year. That was the lowest increase in two years, CNBC reported.
However, core inflation is still high compared with years past and unemployment is low, which could prompt the Fed to continue hiking rates.
"That would indicate the Fed will continue to raise rates," CFP Tara Unverzagt of South Bay Financial Partners told MarketWatch. "My sense is that once core inflation starts to come down, the Fed is apt to hold steady until inflation is below 4%."
For bank customers, now might be a good time to buy CDs to lock in the current high rates, according to some financial experts. But there's always the chance that CD rates will keep moving higher, which means you might miss out by putting your money into CDs now.
Take Our Poll: Are You Concerned About the Safety of Your Money in Your Bank Accounts?I'm a Self-Made Millionaire: These Are the 6 Investments Everyone Should Make During an Economic Downturn
"[Locking in CD rates now] can be great if it's more than you would get in other investments," Bobbi Rebell, founder of Financial Wellness Strategies, told MarketWatch. "But if other investments outperform, or if rates go up and in turn CD rates go up after you've locked in at a given rate, you [might not] have the funds available to buy rates at the higher rate of return."
More From GOBankingRates