SWIFT Codes: What They Are and How To Find Them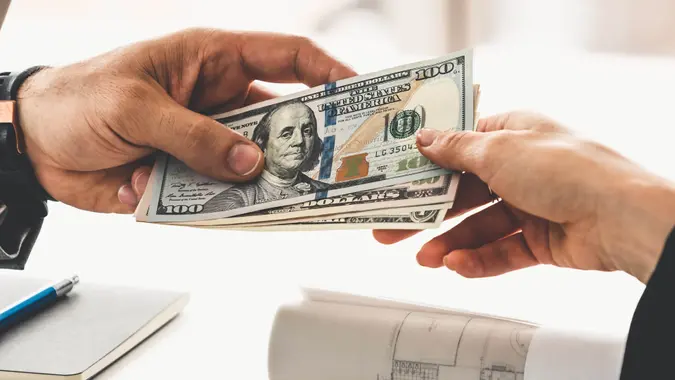 NanoStockk / Getty Images/iStockphoto
Most bank account holders have heard of a routing number and may even have had to locate their bank's routing number to set up direct deposit or transfer money to another U.S. bank. But those who've never had to use their bank's SWIFT code may not know that it exists.
What is a SWIFT code, and how is it used? Read on to learn about SWIFT codes and their importance in global money transfers.
What Is SWIFT?
The Society for Worldwide International Financial Telecommunications is a network that many banks use to facilitate the transfer of money to banks in different countries. The network itself doesn't carry out transfers. It merely transmits transfer instructions between banks and sometimes uses intermediary institutions to pass along these transfer instructions. 
What Is a SWIFT Code?
A SWIFT code is a standard format for a business identifier code. Every bank that belongs to the SWIFT network has one or more SWIFT codes that correlate to the bank's business identifier code or codes. The terms SWIFT and BIC are sometimes mentioned together on banking sites since these codes or IDs are the same.
When someone needs to transfer money internationally, they'll need the SWIFT code for the receiving bank and the recipient's account number. The sender's bank will send a SWIFT message to the receiving bank to accept the transfer. Once the receiving bank approves the request, the transfer will be completed. 
What Does a SWIFT Code Look Like?
A bank's SWIFT code is an eight- or 11-digit code with four components:
Bank code: Four letters that represent an abbreviated version of the financial institution's name
Country code: Two letters that indicate the country in which the financial institution is located
Location code: Two numbers or letters that identify the city of the financial institution's headquarters
Branch code (optional): Three digits that identify a financial institution's branch, as opposed to its headquarters
Upgrade Your Checking Account
Do All Banks Have a SWIFT Code?
Many U.S. credit unions and small banks do not connect to the SWIFT network and do not have a SWIFT code. Instead, some of these institutions send and receive international transactions, or wire transfers, using other U.S. banks that serve as intermediaries to wire the money or other wire transfer services.  
How To Find a Bank's SWIFT Code
Anyone needing to make an international money transfer via the SWIFT network will need to know the SWIFT code of the recipient's bank. Those wanting to receive an international transfer need to supply the sender with the SWIFT code for their own bank. Most bank SWIFT codes can be found in one of the following ways:
Searching the bank's website
Contacting the bank
Checking a bank statement
Logging into the online banking platform or mobile banking app associated with the account
Searching online with the bank's name and the keyword "SWIFT code," verifying that any information is coming from a reliable source.
In the U.S., some banks have SWIFT codes for specific branches, while others have one SWIFT code for incoming transfers in U.S. dollars and another SWIFT code for incoming transfers in foreign currency. It is important to use the correct SWIFT code when transferring money.
Takeaway
SWIFT codes play an essential role in global money transfers by facilitating the transfer of money between banks in different countries. Those who often send or receive money internationally should know how to find a bank's SWIFT code.
Anyone looking up "What is a SWIFT code" for a specific bank should consult a trusted source to ensure they have the correct SWIFT code. This will help avoid transfer delays or errors.
Upgrade Your Checking Account
More on Checking Accounts
Compare Checking Accounts
GOBankingRates' Best Banks 2023
FAQ
Here are answers to common questions about bank SWIFT codes.
How do I find my SWIFT code?

Most banks publish their SWIFT codes on their website. Those needing a SWIFT code can typically search for the bank name plus the term "SWIFT code" and easily find a bank's SWIFT codes.
A bank may have multiple SWIFT codes, so it's important to find the correct one.

What is a SWIFT code used for?

SWIFT codes are used for transferring messages and routing financial and business transactions globally between businesses and financial institutions on the SWIFT network.

What is a SWIFT code example?

Here is a Wells Fargo SWIFT code: WFBIUS6WFFX.
The first four letters, "WFBI," represent the Wells Fargo bank code. The following two letters, "US," denote that it is a Wells Fargo in the U.S. The "6W" represents the location of Wells Fargo's corporate headquarters, and the "FFX" represents a specific Wells Fargo branch.
Upgrade Your Checking Account
Our in-house research team and on-site financial experts work together to create content that's accurate, impartial, and up to date. We fact-check every single statistic, quote and fact using trusted primary resources to make sure the information we provide is correct. You can learn more about GOBankingRates' processes and standards in our editorial policy.