Credit Unions Are Secretly Stealing Big Bank Competition with Interest Rate Matching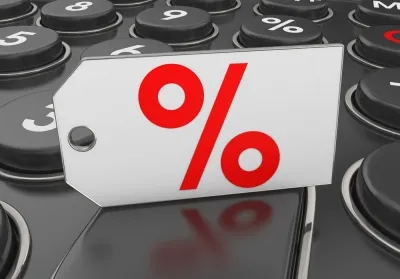 Perhaps you've heard of Best Buy's Price Match Guarantee, or Target's Low Price Promise. The concept is simple: Bring in a competitor's offer, and they'll match the price. It's a great customer service move and smart tactic for winning new business, but price-matching is nothing new — except maybe, among credit unions.
Credit unions are often praised for the long list of benefits they offer members that big banks just can't: Superior service, community involvement and of course, top notch interest rates on everything from savings accounts to auto loans. However, a huge advantage to banking with a credit union that never gets any mention is the fact that many will offer to match the interest rates of their competitors.
What Is Interest Rate Matching?
While the quiet phenomenon that is interest rate matching works differently depending on which institution is offering it, generally, a credit union will offer to reduce the interest rate on a loan offered to a member, as long as that member can show proof that a different institution is offering them a better deal. It's that simple: If a competitor quotes you a better rate than your credit union does, bring in the proof and they'll match it.
Types of Interest Rates Matched
It appears a majority of credit unions participating in interest rate matching offer the deal on auto loans. That's not too surprising, considering these financial not-for-profits already tend to offer rock-bottom rates for auto financing — most credit unions probably wouldn't lose much if they did, in fact, have to honor a competitor's rate. Regardless, this is a great deal for any credit union member looking for affordable financing for a car purchase.

However, some institutions are also matching rates on other types of loans, like mortgages. A few are even promising to match savings and CD account rates, which have been notoriously unfavorable for the last few years, though this occurrence is likely to become extinct as rates continue to fall.

DepositAccounts.com published in January 2012 features Stanford Federal Credit Union's Beat the Rate Program on CDs, in which the credit union offers to beat any competitor's interest rate on certificate of deposit accounts by 1 percent. I called Stanford FCU to find out if this program is still offered, and unfortunately, they ended it a while back. I expect this will be the case for other deposit rate matching programs down the line.
10 Credit Unions Currently Offering Interest Rate Matching
There are probably dozens, if not hundreds of small, community credit unions offering some type of rate matching program across the U.S. Until we track them all down, here are a handful of credit unions I came across that provide members some type of offer to match interest rates on loans and deposit accounts:
You can review these programs and perhaps take advantage of one of the institutions' rate matching offers if you qualify for membership, or simply use this information as the foundation of your search for similar offers in your home town. Remember, each credit union's rate matching program is different and not all credit unions offer one, so be sure you understand the full terms of a quoted rate before you bank your finances on it.