How To Activate My Wells Fargo Credit Card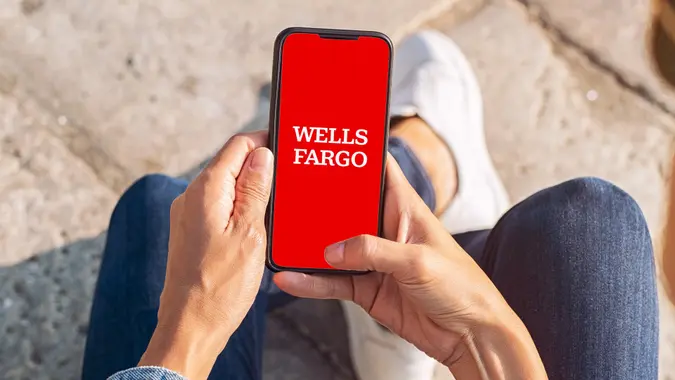 Wells Fargo has five credit card options, each with its own benefits. For instance, you can earn unlimited 2% cash rewards on purchases with the Active Cash® Card or collect stamps for reward nights with the Hotels.com® Rewards Visa. 
No matter which Wells Fargo credit card you receive, the first thing you need to do is to activate it. Here are three ways to do that. 
Activate Your Wells Fargo Credit Card Online
To activate your Wells Fargo credit card online, visit the bank's enhanced card activation page. You'll find this page on the main Wells Fargo website. Click "Personal" at the top of the home page, followed by "Credit Cards." On the right side of the screen, you'll see "Credit Card Services." Select "Confirm credit card." From there, take the following steps:
Enter your credit card number.
A new field will appear for you to enter the CVV, or three-digit number, on the back of your card, near the signature box.
Provide your date of birth and the last four digits of your social security number to verify your identity. 
Click "Confirm."
The following page will provide additional instructions to complete the activation process.
Call Wells Fargo To Activate Your New Credit Card
If you prefer to activate your Wells Fargo credit card by phone, contact credit card account management at (800) 642-4720. Your new card will also have a sticker with a phone number you can call to confirm your card. Follow the instructions to confirm. 
Use the Wells Fargo App
The Wells Fargo app is available for Apple and Android devices. The app allows you to perform a range of banking tasks from your smartphone.  Download it from the Apple App Store or Google Play Store, and sign into your Wells Fargo Online® account. 
If you don't yet have one, you'll need to set up a Wells Fargo Online® account. Visit Wells Fargo online and click "Enroll" under the login fields. Follow the instructions to verify your identity and create your username and password.  
After you log into the app, select the appropriate credit card from your list of accounts. Tap the "Activation" option to complete your Wells Fargo credit card activation. 
Final Take
A Wells Fargo credit card can help you finance purchases and earn rewards that fit your needs and goals. You should confirm your card as soon as possible to avoid potential issues when you're ready to use it. 
FAQ
Here are some commonly asked questions about activating a Wells Fargo card.
How long do I have to activate my new Wells Fargo credit card?

According to Wells Fargo, you have 120 days to activate your new credit card. You must confirm it before you can use it.

Can I use the same methods to activate a Wells Fargo debit card?

If you receive a debit card instead, you can activate it online through your Wells Fargo Online® account. After you sign in, select "Accounts" from the top of the page and click "Activate Debit or Prepaid Card" from the dropdown menu. Alternatively, you can activate it using the app. If you wish to activate your card over the phone, call (877) 294-6933 and follow the prompts. You can also activate a debit card at any Wells Fargo ATM. You will need your PIN. If you don't already have one, Wells Fargo will mail it to you separately from your card.
Information is accurate as of Sept. 20, 2022.
Editorial Note: This content is not provided by any entity covered in this article. Any opinions, analyses, reviews, ratings or recommendations expressed in this article are those of the author alone and have not been reviewed, approved or otherwise endorsed by any entity named in this article.