Wells Fargo Hours: What Time Does Wells Fargo Close Today?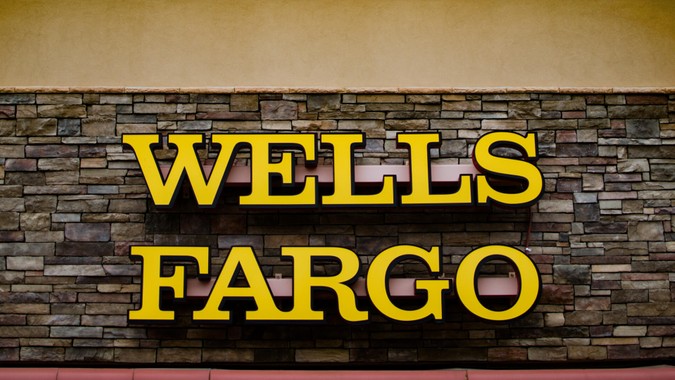 P. Allison / Shutterstock.com
Wells Fargo is one of the biggest banks in the U.S., with $1.9 trillion in assets according to their 2020 Annual Report. With that much capital, it's easy to imagine Wells Fargo operating around the clock. But like most banks, Wells Fargo takes a breather on Sundays and holidays. Keep reading to learn Wells Fargo's weekly schedule and holiday closings.
Is Wells Fargo Bank Open 7 Days a Week?
Unfortunately, no. Most Wells Fargo branches are open six days a week, with adjusted hours on Saturday. Typical weekday hours are 9 a.m. to 5 p.m.
Is Wells Fargo Open on Weekends?
Wells Fargo does have branches open on Saturday, but with shorter hours than during the week. Some branches close on Saturday, so be sure to call ahead or check online before making a visit. With few exceptions, Wells Fargo branches are closed on Sunday.
Wells Fargo Banking Hours
Day
Hours
Monday-Friday
9 a.m. to 5 p.m.
Saturday
9 a.m. to 12 p.m.
Sunday
Closed (with some exceptions)
Wells Fargo branches located in grocery stores are usually open on Sunday, but the bank suggests calling individual branches to confirm their hours.
Sponsors of
Wells Fargo Holiday Schedule
Like other banks, Wells Fargo closes on federal holidays. Following are the holidays it will be closed on in 2021:
Wells Fargo Holiday Closings
Holiday
Date
New Year's Day
Friday, Jan. 1
Martin Luther King, Jr. Day
Monday, Jan. 18
Presidents' Day
Monday, Feb. 15
Memorial Day
Monday, May 31
Independence Day
Sunday, July 4*
Labor Day
Monday, Sept. 6
Columbus Day
Monday, Oct. 11
Veterans Day
Thursday, Nov. 11
Thanksgiving
Thursday, Nov. 25
Christmas
Saturday, Dec. 25*
*Wells Fargo observes the holidays recognized by the U.S. Office of Personnel Management. Since Fourth of July and Christmas fall on the weekend in 2021, they will be observed the following Monday (July 5) and preceding Friday (December 24), respectively. It's best to confirm a bank's specific hours ahead of time to find out its holiday schedule.
How To Bank With Wells Fargo Outside Normal Business Hours
Wells Fargo offers its customers online banking as well as its mobile banking app, Wells Fargo Online. Both of these let you conduct banking business after normal business hours are over. There are also plenty of 24-hour ATMs you can access if you need to get cash or make certain types of deposits.
Learn: How To Open a Wells Fargo Banking Account
How To Contact Wells Fargo Customer Service
Wells Fargo's contact page provides a ton of numbers to cover its customers' questions. Here are the main customer support numbers you can access 24/7:
Wells Fargo Customer Service Numbers
Service

Number

General Banking

800-869-3557

Wells Fargo Online
800-956-4442
Wells Fargo also provides a list of international access codes if you need banking help while overseas.
More on Wells Fargo
Sponsors of
More on Bank Hours
This content is not provided by Wells Fargo. Any opinions, analyses, reviews or recommendations expressed in this article are those of the author alone and have not been reviewed, approved or otherwise endorsed by Wells Fargo.