Wells Fargo Mobile Deposit Limits, Fees and Cut-Off Times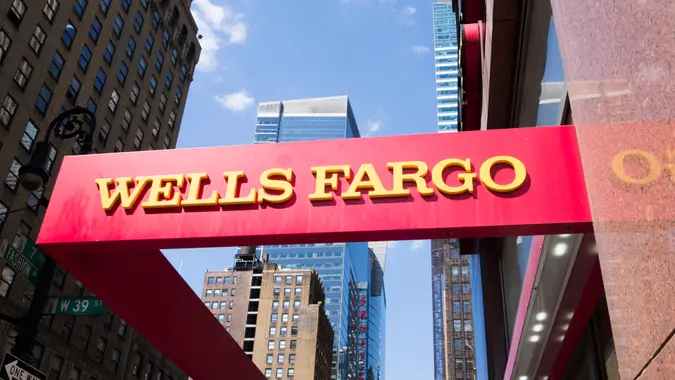 wdstock / Getty Images
Wells Fargo mobile deposit gives you a fast and secure way to add funds to your deposit accounts using the camera on your phone or another mobile device. In most cases, the deposited funds are available to you the day after the deposit is credited. However, not all accounts are eligible for mobile deposits, and there are limits on how much money can be deposited this way.
See: How To Guard Your Wealth From a Potential Banking Crisis With Gold
How Long Does Wells Fargo Mobile Deposit Take?
The length of time before you can access your deposited Wells Fargo funds depends on the type of deposit and whether Wells Fargo places a hold on the money.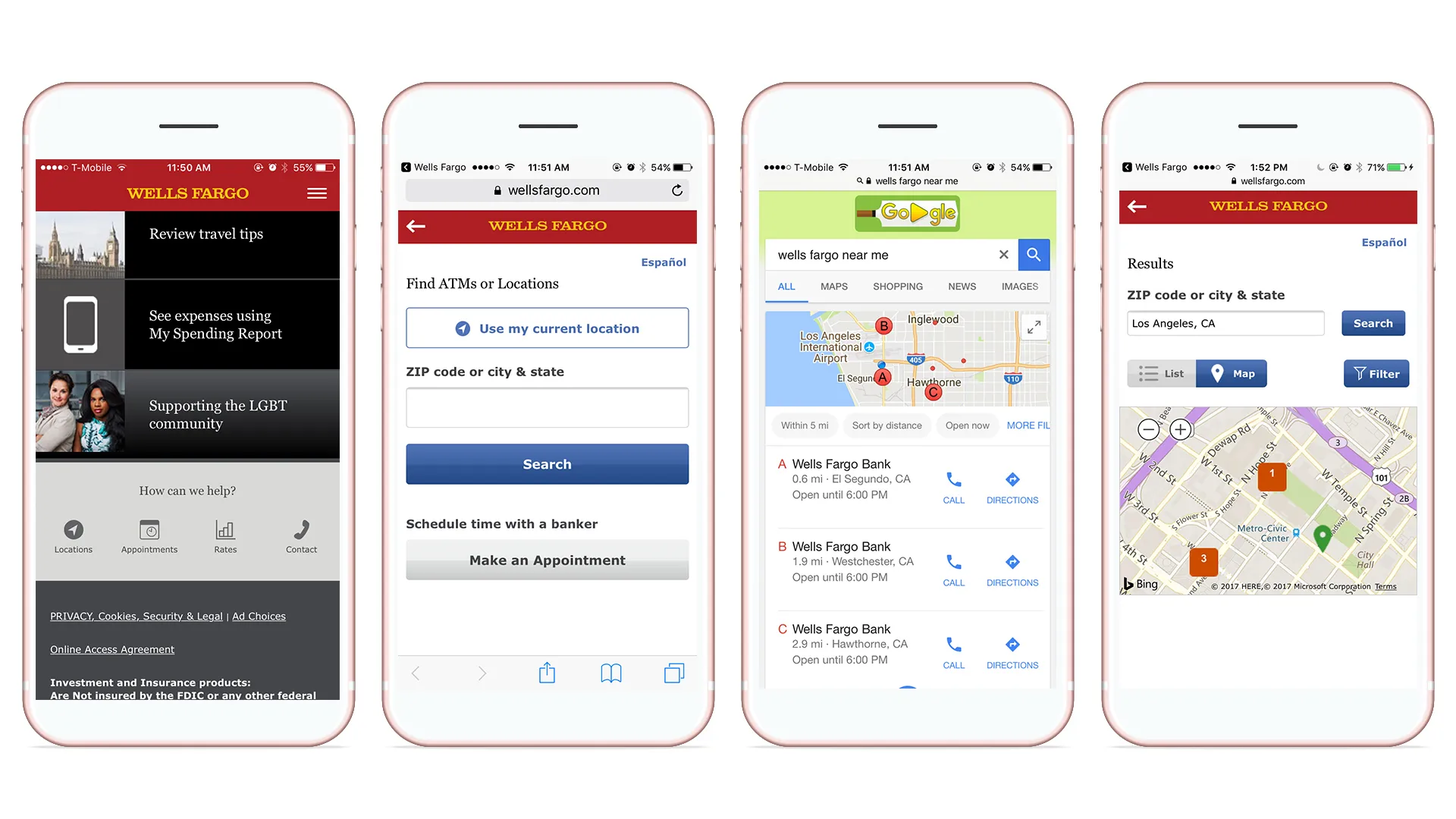 Check Deposits
As long as you deposit a check by the cut-off time on a business day, deposited funds usually are available to you the day after Wells Fargo accepts the deposit. Here's how the cut-off times work:
Deposits made before 9 p.m. PST on business days are available the next business day.
Deposits made after 9 p.m. PST on business days are available the business day after the date Wells Fargo credits your account.
Deposits made on Saturdays, Sundays and bank holidays are available the day after the date Wells Fargo credits your account.
Say, for example, you deposit a check before 9 p.m. on a Thursday. Your funds will be available on Friday.
If you deposit after 9 p.m. on a Friday, your funds will be available the following Tuesday.
Deposits made on a Saturday or Sunday also will be available the following Tuesday. Deposits made on a federal holiday will reach your account on the day after your account is credited. If the holiday falls on a Monday, for example, your money will be available on Wednesday.
When Funds May Be Delayed
Wells Fargo will hold some or all of the funds if the deposited check can't be processed right away. In that event, you'll see a notification letting you know when the funds will be available and giving you the option of canceling the deposit.
Once the funds are ready for you to access, you'll see the deposit reflected in your available balance.
Transfers
The Wells Fargo mobile app lets you transfer funds between Wells Fargo accounts or between a Wells Fargo account and one at another financial institution.
Funds transferred between Wells Fargo accounts are available immediately as long as the transaction is made by 8 p.m. PST on a business day.
For transfers after 8 p.m., Wells Fargo will use the funds to pay transactions during its overnight processing even though the transfer will show as "pending" in your account information.
Funds transferred into your Wells Fargo account from an account at another financial institution take three business days to become available.
Wells Fargo Mobile Deposit Limits
Wells Fargo imposes daily and monthly limits on the total dollar amount of check deposits you can make via mobile deposit. You can find your deposit limits when you select a "Deposit to" account and then on the "Enter Amount" screen.
Wells Fargo Mobile Deposit Fees
Wells Fargo doesn't charge fees for using mobile deposit. Check with your wireless carrier to find out if it charges message or data fees.
How Does Wells Fargo Mobile Deposit Work?
You make mobile deposits using the Wells Fargo Mobile App, which is available from Google Play and Apple's App Store.
Good To Know

You can deposit most types of checks right into your checking account or savings account using Wells Fargo mobile deposit. Eligible check types include personal, business and most government checks.
How To Deposit Checks With Wells Fargo Mobile Deposit
Depositing checks requires a smartphone or tablet with a camera. Before you start, detach the check from any stub or other paper, and endorse it by signing the back and writing "For Mobile Deposit at Wells Fargo Bank Only" beneath your signature. Then position the check so it lies flat on a dark-colored, adequately lit surface. Here's what to do next:
Step-by-Step Guide for Wells Fargo Mobile Deposits

Log into your account using the mobile app.
Select "Deposit Checks."
From the "Deposit" dropdown menu, select the account where you want the deposit to go. You can designate a default account for future mobile deposits.
Enter the amount written on the check. Your remaining daily and monthly mobile deposit allotments will be displayed beneath the deposit amount.
Photograph the front and back of the check using the camera button on your device. Be sure the corners of the check fit inside the guides.
Review the deposit information to verify that it's correct, and then tap "Deposit."
After the deposit is complete, Wells Fargo suggests that you write "mobile deposit" and the deposit date on the front of the check. You may destroy the check after five days.
Benefits and Drawbacks of Wells Fargo Mobile Deposit
Wells Fargo mobile deposit is a convenient feature of the mobile app. But there's still room for improvement.
Benefits
Takes just a few minutes to deposit a check.
No charge for using mobile deposit.
Next-day availability for most deposits made before the cut-off time.
Drawbacks
Final Take
Wells Fargo mobile deposit provides a fast, free and secure way to deposit checks. Considering the number of other useful features in the app, you're likely to find that mobile banking makes sense not just for deposits, but for overall account management as well.
Julia Gordon also contributed to the reporting for this article.
Information is accurate as of May 19, 2023.
Editorial Note: This content is not provided by any entity covered in this article. Any opinions, analyses, reviews, ratings or recommendations expressed in this article are those of the author alone and have not been reviewed, approved or otherwise endorsed by any entity named in this article.