How To Cancel a PayPal Payment Before It's Too Late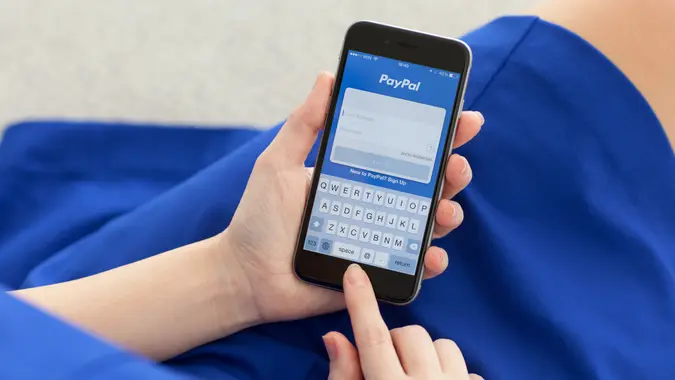 Prykhodov / Getty Images
If you've made a mistake while sending money on PayPal, you're not alone. Canceling a PayPal payment can be easy — if your payment is still pending. However, claimed payments can be a little more complicated and require you to seek a refund in other ways. Read about how to cancel a PayPal payment below.
How To Cancel a PayPal Payment
If your payment is still available to cancel, just follow these steps:
Canceling a PayPal Payment in a Browser

Log in to your PayPal account and navigate to your Activity page.
If a payment is available to cancel, there will be a Cancel button located alongside the payment in your transaction list.
Click Cancel.
On the next page, click Cancel Payment to confirm.

Canceling a PayPal Payment in the App

Access your Wallet page in the PayPal app.
On your Activity page, locate the payment you want to cancel.
Tap the payment to open it.
Types of Transactions That Can Be Canceled
You can only cancel a PayPal payment if it hasn't been claimed by the recipient — and because most PayPal transactions are accepted automatically, there are few transactions that you'll be able to catch quickly enough to cancel.
Pending Payments
In most cases, a PayPal payment will only be listed as pending or unclaimed if you sent it to an email address or phone number that isn't linked to an existing PayPal account. If the recipient wants to accept the payment, they need to finish setting up their PayPal account and confirm their email address.
Some users will also have their security settings configured to not accept certain payments. In those cases, the recipient will need to review the payment within 30 days, but you won't have the option to cancel it during this review period.
Instant Transfers and eChecks
Instant Transfer and eCheck payments can be canceled if they are unclaimed, but the process is slightly different than other transactions. If you cancel these payments, the payment amount will still be deducted from your bank account, but it will be credited to your PayPal balance.
What If I Can't Cancel My PayPal Payment?
If you can't cancel the payment, you may have to ask for a refund from the recipient. In addition, PayPal payments are automatically refunded if the payment is not claimed within 30 days. 
Request a Refund
To request a refund, access your Activity page and click on a transaction to view the recipient's contact information, then reach out to ask them. Refunds are sent directly back to the original payment method. Refunds to bank accounts should appear within five business days, but refunds to credit or debit cards might take up to 30 days.
If you're on good terms with the recipient, getting a refund should be easy. If you think getting a refund will be more difficult than simply asking, you can use PayPal's Resolution Center to contact the seller within 180 days of the payment date. Once you initiate contact through the Resolution Center, you have up to 20 days to escalate to a claim to get help resolving disputes.
Read More on PayPal
FAQ
Can you cancel a PayPal payment after sending it?

Canceling a PayPal payment is only possible for pending or unclaimed payments. Unfortunately, most payments are accepted automatically, so catching it on time to cancel or retract the payment can be difficult.

Can I cancel a PayPal transaction to my bank?

You cannot cancel transfers made between your PayPal account and bank account. If you deposit or withdraw money to or from your PayPal account, you will have to let the transaction be completed and then transfer the money back.

Can PayPal payments be refunded?

Yes, PayPal payments can be refunded. You'll have to reach out to the recipient of your payment to ask for a refund. If that doesn't work, you can contact them through PayPal's Resolution Center.
Editorial Note: This content is not provided by any entity covered in this article. Any opinions, analyses, reviews, ratings or recommendations expressed in this article are those of the author alone and have not been reviewed, approved or otherwise endorsed by any entity named in this article.