How Does PayPal Work? A Complete Guide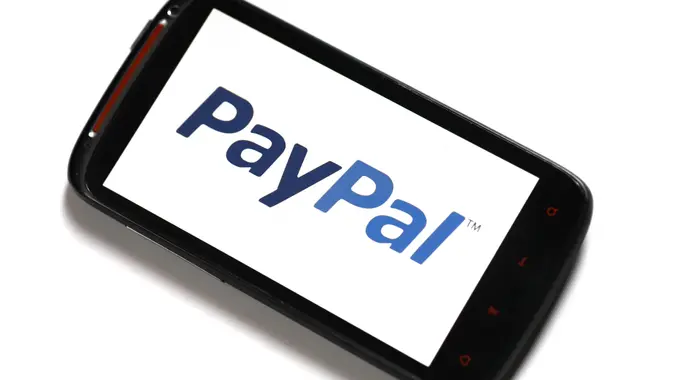 bizoo_n / Getty Images
Founded in 1998 by Elon Musk, Peter Thiel, Ken Howery and others, PayPal was one of the first widely adopted online peer-to-peer payment systems. Today, the platform has an estimated 192 million active personal users, according to the PayPal website.
In 2019, PayPal was hailed as the fifth most popular payment method accepted by online retailers. PayPal ranked behind the familiar credit card names: Visa, MasterCard, American Express and Discover.
How Does PayPal Work?
PayPal is a peer-to-peer digital payment network that allows people to transmit money to and from family and friends at no cost and to make purchases from businesses online and in stores. In recent years, the online financial service has added features like the ability to buy and sell crypto, make purchases using bitcoin, bitcoin cash, ethereum or litecoin, open a PayPal line of credit or use PayPal to "Buy Now, Pay Later" at your favorite online stores that accept PayPal.
To use PayPal to send money to family or friends, you'll first need to open a PayPal account. Then, link a bank account, debit card or credit card to your PayPal account. You can then send and receive money securely between family and friends — at no charge in most cases. You can also use PayPal to make online purchases.
Buying from Businesses
When you purchase goods or services from a business using PayPal, you qualify for Buyer Protection. Through the Buyer Protection program, you can request a refund within 180 days if an item or service you purchased is not received or is not the correct item.
Buying In-store
If you have a PayPal debit card or credit card, you can also make purchases in brick-and-mortar stores using your PayPal balance or line-of-credit. If you don't have enough money in your PayPal account, you can also set up PayPal to fund purchases using a debit card, credit card or checking of savings account of your choice.
Step by Step Guide
It's easy to set up a PayPal account and fund your transactions. PayPal acts as a secure go-between to facilitate transactions between your bank and a third party, whether that's an e-commerce merchant, a store, a service provider or a friend or family member.
You can set up an account for free on PayPal's website or by downloading the PayPal app from the App Store for iPhone or Google Play for Android. You will need to enter some personal information, including your Social Security number.
Once you've got an account, you'll want to link a bank account, credit card or debit card to the account. You can link one card to begin, or link as many accounts as you'd like for more flexibility in managing your money.
When you want to make a payment online, you can simply click the "PayPal" button, log in to your account, and pay for your purchase. There's no need to enter your credit card information on the e-commerce website or worry about creating a virtual transaction number for added security.
Sometimes, a vendor has a QR code that you can scan. The code will direct you to PayPal to log in, and you will see their email address appear on your screen to pay them. Enter the amount of the purchase and you can also include what the money is for, such as "craft fair purchase" or "landscaping."
How Do You Pay on PayPal?
If you are sending money to friends or family on PayPal, all you need is their email address. Ideally, they already have a PayPal account, and you would use the email address they used for their account to send money.
Then, enter the amount of money and the currency and click "friends and family" to send the money securely without fees. They will get an email from PayPal indicating they have received money. If they don't have a PayPal account set up, they will need to do so using the email address where you sent the funds.
Make sure to select "friends and family" if you are not sending money to a business or service provider. Otherwise, the recipient will pay fees on the amount, and, if they receive more than $600 in a calendar year, they will receive a 1099-K form from PayPal indicating they might owe taxes on the money received.
If you accidentally send money to friends or family without clicking "Sending to a friend," they will have to decline the transaction to avoid potential tax ramifications and fees.
Does It Cost Money to Pay with PayPal?
For transactions in a single currency between family and friends, PayPal does not charge fees, but some transactions do come with a fee.
Currency conversion: For transactions requiring a currency conversion, PayPal collects a fee of 3% above the base exchange rate from the recipient of the money.
International transactions: For personal international transactions, the person sending the money also pays a fee of 5% of the transaction, with a minimum fee of 99 cents and a maximum of $4.99. These charges apply whether you use a PayPal balance, bank account, credit or debit card or your Amex Send Account.
Paying for goods or services: When you pay for goods or services through PayPal, the seller pays the associated fees, which are currently 2.99%. If a merchant sends an invoice or a consumer uses PayPal Checkout to make an online purchase, the seller pays 3.49% plus a fixed fee of 49 cents in the U.S. for domestic transactions.
Credit card payments: If you use your PayPal credit account or a credit card that is linked to your PayPal account for any transaction, business or personal, you will pay a fee of 30 cents plus 2.9% of the transaction.

Keep in mind that you may also incur finance charges from your credit card company if you don't pay your balance in full when your bill comes due.
In short, the sender doesn't typically pay any fees when paying or sending money with PayPal, unless you are using a debit or credit card or if there is an international transfer involved.
Using Amex Send & Split with PayPal
When you have an American Express® card linked to your PayPal account, you can use the Amex Send & Split feature to send and receive money between friends and family within the American Express, Member FDIC, app.
Amex Send allows you to send money to anyone with a Venmo or PayPal account. You can also use Amex Split to split the cost of purchases with friends and family and have the money directed to your American Express card as a statement credit.
How Can You Accept Payments through PayPal?
There are a few ways to accept payments through PayPal. Anyone with your email address can send you money on PayPal. Make sure they send it as a "family and friends" transaction so you won't have to pay taxes on money sent as gifts, reimbursements of purchases or things like splitting the bill at dinner.
You can also set up a PayPal.me link so people can pay you easily with one click.
Accepting Payments as a Business
If you are a business owner or gig worker, you can accept payments through PayPal by sending an invoice or by asking people to pay through your PayPal.me link. You can do this with a business or a personal PayPal account.
Remember, if people pay you for "goods or services" through PayPal, you will have to pay taxes on the money you receive.
Accepting Payments with Amex Split
Alternatively, American Express users can use Amex Split to receive money from friends and family as a statement credit to their American Express bill.
Benefits of Using PayPal
Using PayPal has a number of advantages. PayPal allows you to:
Shop securely and avoid giving online retailers your credit card information
Transfer money for free between friends and family
Use Buy Now, Pay Later options for online purchases
Enjoy Buyer Protection on purchases
Save money at select online retail partners when you pay with PayPal
Receive money from apps that pay cash back, like Rakuten
What Are the Disadvantages of PayPal?
As good as PayPal is for making purchases online and in stores, as well as sending money to friends and family, there are a few drawbacks to be aware of when you use the payment platform.
First, there's the situation of accidentally receiving a payment as "paying for goods and services" and having to decline the transaction.
Also, if you want to transfer money instantly out of your PayPal account and into a bank account or linked debit card, it will cost 1.75%, up to $25. There is a maximum withdrawal limit of $5,000 per transaction, per day, and a $15,000 withdrawal limit per month when you're withdrawing money by instant transfer to a debit card. There is a maximum transaction limit of $25,000 when you're making an instant withdrawal to a bank account.
You can also have a check sent to your physical mailing address for a $1.50 fee.
Final Take
Fees aside, PayPal is a fast, easy, secure and well-established way to make purchases online and in stores and to send and receive money. If you don't already have a PayPal account, it might be worth establishing one. The payment method is becoming more widely accepted every day and you can also find deals by shopping through PayPal at your favorite online retailers.
Information is accurate as of Nov. 15, 2022, and is subject to change.
Editorial Note: This content is not provided by any entity covered in this article. Any opinions, analyses, reviews, ratings or recommendations expressed in this article are those of the author alone and have not been reviewed, approved or otherwise endorsed by any entity named in this article.