How To Stop Automatic Payments on PayPal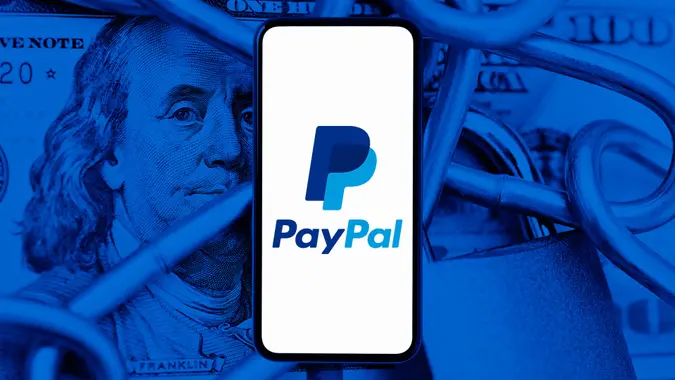 13-Smile / Getty Images/iStockphoto
If you've used PayPal as a payment method in the past, you may have found that you are still being charged for a service or subscription you don't use anymore. PayPal offers customers the option to pre-authorize payments for certain vendors or sites, allowing them to sign up for subscriptions and make purchases without needing to reenter their PayPal login information.
However, customers sometimes experience difficulty canceling these pre-authorized payments once they no longer want the subscription or service. Here's everything you need to know about how to stop automatic payments on PayPal.
How Do I Cancel a Pre-authorized Payment on PayPal?
To cancel a pre-authorized PayPal payment, just follow these steps:
Navigate to the Payments tab in your PayPal account — or the Wallet tab in the app.
Open "Manage automatic payments" or "Automatic Payments".
Select the payment you want to cancel.
Choose the option to cancel.
Where Do I Find Automatic Payments On PayPal?
On the PayPal website, automatic payments are listed in their own tab within your settings menu. From the PayPal homepage, go to your settings menu by clicking on the gear icon in the upper right corner of the screen. From there, click the "Payments" tab. You will see a button with the words "Manage automatic payments". After clicking it you can see all your pre-approved subscriptions and payments listed.
On the PayPal mobile app, you can reach the automatic payments menu by clicking on the Wallet tab. From there you should see a button named "Automatic Payments". All your subscriptions and pre-approved merchants can be found within.
Cancelling Automatic Payments
Once you have found the pre-approved payments list, you can select any of the merchants or subscriptions to view and modify. When you click on a payment or subscription, you will see an option to cancel it.
Modifying Payment Information for Subscriptions
If you've signed up for a recurring payment through PayPal but the card you used has expired, you can change the payment method through the PayPal website or mobile app.
Simply locate the payment or merchant in the automatic payments list and then click on the payment method option. Then click on the "Link a new card or bank" button and enter your new credit card information.  
What if There's an Issue With My Subscription?
Once you've located the merchant or recurring payment in the PayPal automatic payments list, you can click on it to view the merchant's contact information. You can use this to get in touch with the merchant and see whether they can help you resolve any issues.
How Can I Contact PayPal for Help With My Automatic Payments?
If you're having an issue canceling your recurring payment and following the steps above has not fixed the issue, you can contact PayPal customer service and request that a customer service representative advise you on how to proceed.
Live Chat
PayPal offers a customer service chat option on both its website and mobile app that allows you to text a customer service representative. Click on the Contact Us tab and then press the "chat with us" button.
Phone
If you'd prefer to talk with a customer service representative on the phone, you can call the PayPal customer service number.
First, log in to your account and click on the contact us tab. Then click on the "Call us" option. PayPal should provide you with a customer service number, as well as a one-time passcode. Providing the one-time passcode when requested will make the process of connecting with a representative faster, as they will not have to ask you other questions to verify your identity.
If you'd prefer not to log in to access the member customer service number, you can call the guest line at 1-888-221-1161.
Beware of Fake PayPal Customer Service Scams
Beware of calling numbers you find through a web search or on internet forums. Many scammers try to pretend that they are PayPal customer service representatives and try to trick you into revealing sensitive information or transferring money into their accounts.
If you receive a phone call from someone claiming to be a PayPal customer service representative, beware. Some scammers can spoof caller ID. It is safer to hang up and then call PayPal through the phone number listed in the Contact Us section of the PayPal website and app. Report any suspicious calls, emails or money requests to PayPal support — doing this can help flag suspicious users and possibly prevent other customers from getting tricked.
Final Take
Now that you know how automatic PayPal payments work, you can check your own automatic payments to see whether you're currently paying for any subscriptions you forgot to cancel. Forgotten recurring payments can be a hidden drain on your bank account, so it's always worth it to keep an eye out for any charges you don't recognize.
Editorial Note: This content is not provided by any entity covered in this article. Any opinions, analyses, reviews, ratings or recommendations expressed in this article are those of the author alone and have not been reviewed, approved or otherwise endorsed by any entity named in this article.