How To Set Up Chime Direct Deposit and Get Paid Early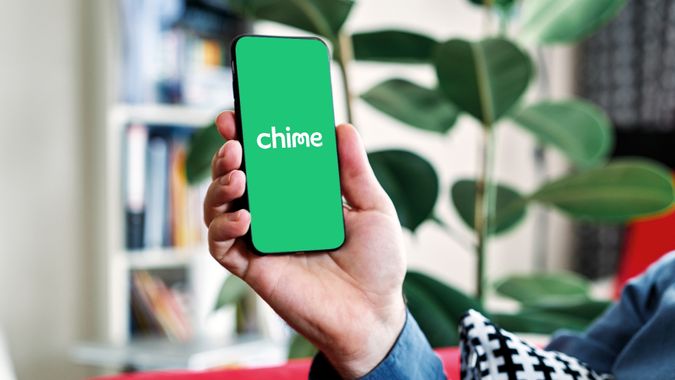 pinstock / Getty Images/iStockphoto
No one likes to wait for days to receive their paycheck, and it becomes even more frustrating when a delayed paycheck forces you to pay bills late. This is where direct deposit comes in handy.
Direct deposit is a payment option that automatically deposits paychecks to your bank account. It authorizes your employer to deposit checks into your checking or savings account instead of issuing a physical check. This allows you to receive payment faster than with traditional banking methods. However, your funds could be delayed if payday falls on a Friday.
If you're looking to cut the waiting time for a paycheck or avoid the need for paper checks through online banking, direct deposit is the way to go. Chime's direct deposit feature offers a solution. Here's how to use it to get paid early.
How Chime's Direct Deposit Feature Works
Chime is an online banking platform that offers banking services to customers who prefer to carry out digital transactions via a mobile app or online.
Unlike most banks that wait for the actual payday to release funds, Chime's direct deposit gets you paid faster — often up to two days early. Even better, direct deposit will save you a great deal of time driving to the bank to deposit your check, eliminating the risk of losing it or having it stolen.
However, if your payday falls on a weekend, your fund transfer will probably delay. If you usually get paid on Fridays, you may not receive your money on the same day. In such cases, traditional banks will often hold your direct deposit over the weekend. By contrast, with Chime's direct deposit feature, your funds will be available in your bank account as early as the Wednesday before payday.
There's nothing worse than not being able to access money that you know you have. If you make a payment and don't have enough money in your account, you will likely incur overdraft charges. However, Chime allows you to overdraft up to $100 with no fees. Plus, early direct deposit helps you avoid overdraft fees.
How To Sign Up for Chime's Early Direct Deposit Program
If you want to avoid the risk of losing checks and ensure that you receive your payments early, signing up for direct deposit is vital. With Chime's direct deposit program, you can open an account online or download the mobile app directly to your iPhone or Android device. To sign up, you'll need your:
First and last name

Email address

Social security number
To set up direct deposit with Chime, you need to give your employer your Chime routing number and account number.
Here are the instructions to get started:
Steps To Set Up Direct Deposit

Log in to your Chime account via the online banking platform or the mobile app.

Select the "Move Money" option to get your Chime routing number and account number.

Alternatively, you can get a pre-filled direct deposit form by doing one of the following:

In the mobile app, tap "Move Money," followed by "Direct Deposit" and "Email me a pre-filled direct deposit form."
On the website, select "Print" or "Download."

Give this information to your benefits or payroll provider or send it to them via email.

Confirm with your provider to ensure that they have set up direct deposit.
In some cases, your employer may require you to complete and sign its direct deposit form, providing your consent for it to deposit your checks directly into your bank account.
Chime Direct Deposit FAQ
Here are answers to some of the frequently asked questions about Chime direct deposit.
How Early Can You Get Paid Through Chime's Direct Deposit Feature?
With Chime's direct deposit feature, you can access the funds up to two days early. You don't have to wait — you'll get paid as soon as the money is available. Plus, Chime does not have any hidden charges, and there are no monthly fees.
What Time Does Chime's Direct Deposit Hit?

The timing of your deposits depends on when your employer initiates payment to your Chime account. Chime does not hold direct deposits. Your money will transfer to your account immediately when Chime receives it. Be sure to turn on push notifications in the Chime app to receive an alert when you get paid early or as soon as your paycheck arrives.
Will Chime Deposit My Federal Stimulus Check?
Chime cannot track the status of your payment until it arrives in your account, but you may receive stimulus checks early. You'll receive stimulus checks directly into your account, so long as you provide the Internal Revenue Service with your Chime account number and routing number.
How Long Does It Take for Chime Direct Deposit To Start?
Once you've filled out Chime's direct deposit form and submitted it to your employer, it may take up to two payment cycles to take effect. You can monitor your Chime account online or through the mobile app to see when direct deposit begins.
Why Am I Not Getting Paid 2 Days Early With Chime?
Your payment may delay if your payday falls on a holiday weekend. This is because banks are unable to process deposits during this period. In this case, you may not get paid two days early with Chime.
Does Chime Process Direct Deposits on Weekends?
Chime deposits post Monday to Friday throughout the day. But if your payday happens to be over a holiday weekend, the arrival of your direct deposit may be delayed, in which case it will be available the next business day after Chime receives it.
Bottom Line
Chime's direct deposit feature is a great online banking tool, ideal for individuals who want to have greater control over their hard-earned money and avoid dealing with paper checks. By using Chime, you'll not only get paid early but also save a lot more on fees while managing your cash on the go.
Whether you're an employee, independent contractor or somewhere in between, almost nothing feels quite as good as getting paid early.
Cynthia Bowman contributed to the reporting for this article.
This content is not provided by Chime. Any opinions, analyses, reviews or recommendations expressed in this article are those of the author alone and have not been reviewed, approved or otherwise endorsed by Chime.