What Is ACH Direct Deposit?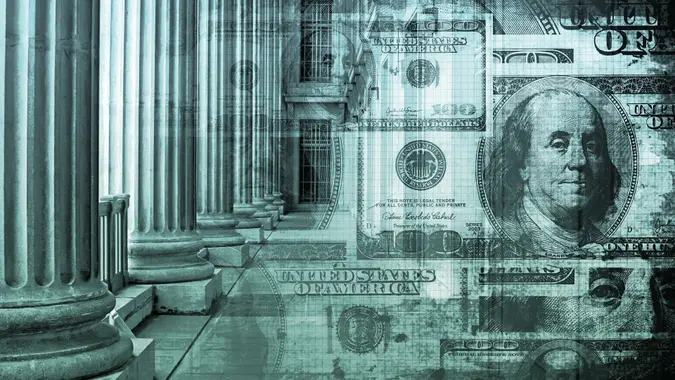 kentoh / iStock.com
Gone are the days of rushing to your bank, credit union or other preferred financial institution before the closing of business on Fridays to make sure you can deposit or cash your paper check. Now, instead of waiting more than just a few business days to move money, send money or receive money, it can all be electronically transferred instantaneously. So what are these magical wire transfers, and how do they work?
ACH Direct Deposit Quick Take 
Automated Clearing House, or ACH network, payments are electronic fund transfers deposited directly into your checking or savings bank account, generally by your employer or a federal or state agency. Some of the most common types of ACH payment systems, such as ACH transfers, ACH debits, ACH processing or other types of ACH transactions include:
ACH Direct Deposits: Pros and Cons
Though there are many benefits for businesses when using any ACH payment system, such as low costs for a high volume of transactions as well as a convenient and efficient way to manage bulk payments, the benefits for individuals are also numerous.
No payment system is perfect, though, so here is a look at some pros and cons for you when you're considering switching to ACH direct deposits.
Pros of ACH Deposits
Upgrade Your Checking Account
Cons of ACH Deposits
How ACH Deposits Work
Say goodbye to all that paper, because now your money is digitized. ACH direct deposit has made life more convenient, so it is good to know how it works. For example, one common type of ACH direct deposit is payroll or salary payments. Here is a sample look at what the process would look like if you opted for direct deposit for your paycheck:
Your employer would request their bank make payments to your bank account either weekly, biweekly or monthly, depending on the company's payroll schedule.
There is a bank-to-bank transfer through the ACH network, where your salary is sent as an electronic fund transfer.
Your bank receives the funds and then directly deposits your paycheck into your bank account.
How Long Does an ACH Deposit Take?
Generally, ACH deposits and transfers are processed in batches. This means it typically takes one to three business days to fully deposit into your account or clear from your account, depending on whether or not you are receiving or sending money.
You may see the transaction immediately marked as "pending" but this means it hasn't officially been cleared yet.
Final Take To GO 
ACH direct deposits have changed the landscape of how people, employers and government agencies send and receive money. A majority of the workforce now gets their paycheck via direct deposit, allowing them to get funds faster and not have to deal with banking hours of operation or physical checks.
Upgrade Your Checking Account
Setting up an ACH payment system only requires you to have a bank account so that you can supply your account number and the bank's routing number.
FAQ
Here are the answers to frequently asked questions about ACH direct deposits.
What does ACH mean on a deposit?

ACH stands for automated clearing house, and it refers to direct deposits or electronic fund transfers being made through banks or credit unions.

Is ACH deposit a direct deposit?

Yes, an ACH deposit is an electronically transferred fund that is directly deposited into your checking or savings account. Examples of ACH direct deposits include salary payments from your employer, tax refund payments from the Federal Reserve or government benefits.

What is the difference between direct deposit and ACH?

The difference between direct deposit and ACH transfers is that direct deposits are transfers into your checking or savings account in the form of tax payments, government benefits or payroll, whereas ACH transfers are processed through the Automated Clearing House Network and are more bank-to-bank fund transfers.

How long does an ACH deposit take?

ACH deposits, on average, take one to three business days to fully appear in the receiving checking or savings account.
Explore More on Direct Deposit
Upgrade Your Checking Account