The Best Money Transfer Apps of 2023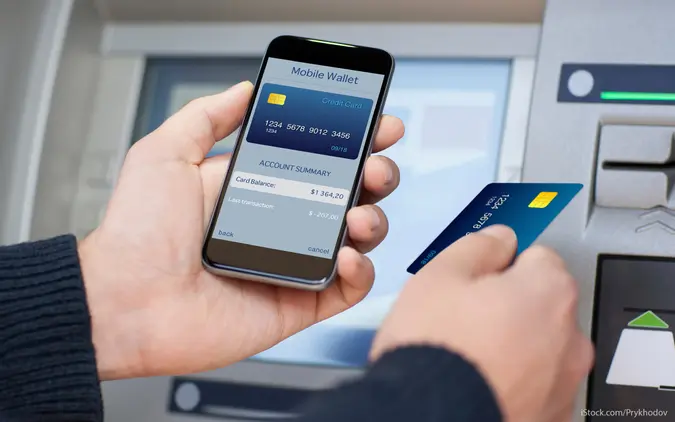 Once upon a time, some 150 years ago, money was wired via telegram, with Western Union being the first big name in the game. It was hardly an instantaneous affair. But as the world has become increasingly more digital, so too has the practice of money transferring, and it's now not uncommon to send/receive a bundle of cash in a matter of minutes via an app. 
6 Best Apps To Transfer Money
But money is a delicate and highly sensitive matter and it's important to know which are the best money transfer apps out there depending on your needs and wants. What are the pros and cons of each respective app on the market, and which are the right ones for you?
1. PayPal 
Dating back to 1998, PayPal has become synonymous with money transfers in the digital age It's super easy to install and very user-friendly, plus it's available in over 200 countries/regions and supports 25 currencies. The only downsides are that there can be high transaction fees to send money instantly and PayPal may place a hold on funds, delaying accessibility to them. Additionally, customer service can be a pain to get ahold of, largely because this app is just so incredibly popular.  
2. CashApp 
CashApp stands out in the world of money transfer apps by serving as an alternative to a traditional bank account (sans federal insurance, or FDIC, an important caveat). Users can not only bank, but file their taxes and buy stocks using their CashApp accounts. Insofar as money transfers go, CashApp allows you to pay and get paid quickly.
It's easy and fast, but if you send cash to the wrong person, you must rely on them to send it back to you, which is a pretty big con (because who is going to send back free money?). Standard deposits are free and arrive within one to three business days. Instant deposits are subject to a 0.5%-1.75% fee (with a minimum fee of $0.25) and arrive instantly to one's debit card. CashApp is available in the U.S and U.K. only.  
3. WorldRemit 
WorldRemit is available in over 130 countries, making it almost as popular as PayPal. Most money transfers made on this app are complete within 24 hours no matter where you're sending the money to or from, and first-time transfers are free. After that, fees depend on one's bank and country, and it can all get rather complicated, but it is an ideal service for international money transferring as it's typically faster than a bank wire transfer. 
4. Venmo 
Owned by PayPal, Venmo now courts 77.7 million active members in the U.S, according to Oberlo. The popular money transfer app is a favorite way to split the bill because it makes it so easy to send cash directly from one's bank account to someone. The cons are there have been past security concerns around privacy — make sure you lock down your privacy settings when using the app. Additionally, Venmo charges a 1.75% fee, which is a $0.25 Minimum and $25 maximum–for instant cash-out transfers to your bank account. 
5. Zelle 
Zelle could very well make the business of traditional bank wire transfers obsolete — that's how breezy it makes bank-to-bank money transfers. The app is free to use and is implemented by most banks and a transfer only takes a couple of minutes, but the catch is it's only been adopted by banks based in the U.S. so international users are out of luck.  
6. Wise 
Over 10 million people in over 170 countries use Wise to send, receive, spend and convert funds. It's a great money transfer app for those looking to send money internationally because it doesn't mark up its rates for currency exchanges. That said, it does charge higher transfer fees than other money transfer fee apps on the market. Additionally, there are fewer than 100 countries where money can be sent — less than what is available with WorldRemit. Transfer times are unpredictable, taking anywhere from a few seconds to five business days.
Money Transfer App FAQ
These are some answers to frequently asked questions about money transfer apps.
What apps send money instantly?

PayPal, CashApp, Venmo and Zelle are all currently capable of sending money instantly.

How can I send money instantly?

You can send money instantly by using PayPal, CashApp, Venmo and/or Zelle.

Which app is best for international money transfer?

WorldRemit and Wise are the best apps for international money transfers because they were designed for it. If forced to choose, we'd go with WorldRemit because it is more widely available and its transfer wait time is more straightforward, typically within 24 hours.

Which apps are used in the U.K. for money transfer?

The following money transfer apps are available in the United Kingdom:

-PayPal
-CashApp
-Wise
-World Remit

How long does it take to transfer money with an app?

How long a money transfer takes to go through with a money transfer app depends on the app as well as on the nature on the transfer as well as on the currency if it's an international transfer, and sometimes on the bank. If doing a domestic most money transfer, most apps enable instant transfer, though some may charge a fee to do so.

Are money transfer apps safe?

Money transfer apps are generally considered safe -- or about as safe as your mobile banking app is. That means that they're secure, but you have to be careful. Fraudsters are always on the prowl and cooking up new and elaborate scams to cheat people out of money via money transfer apps. Be vigilant and keep informed of the latest scams that are happening and remember to always double down on your privacy settings and to change your password often. It's also highly recommended to set up two-factor authentication when prompted with each/all of these apps.
All of the apps mentioned on this list are free to download and explore. Keep in mind though that they may not be free to use, so be sure and read the fine print, especially if you're doing anything that requires international transactions.