How To Use Your Credit Cards To Make Money — and To Save Money, Too
Check out these credit card tricks to make and save money.
Even though credit cards offer convenience, they often can be a trap, leaving you with mountains of debt. Rather than thinking of your credit cards as a way to spend, you can turn them into money-earning -- or saving -- devices.
As long as you make your payments faithfully, the judicious use of credit cards can be quite profitable. Take a look at these 16 ways you can make your credit cards reward you.
Last updated on July 26, 2019.
1/17
yacobchuk / Getty Images/iStockphoto
Get Money With Discount and Cash-Back Credit Cards
To make money with credit cards, get cards that offer rewards programs that pay you to shop. These types of cards are called cash-back credit cards.
Capital One's Quicksilver card gives you 1.5% cash back on every purchase you make. If you tend to shop in one store more than others, consider a store card. The Kohl's credit card, for example, gives you between 15% and 30% off of most purchases you make at the store, even online, and gives customers at least 12 special offers every year.
The more you use a cash-back or store credit card, the more cash or discounts you can earn. Be careful, though: Pay off your credit card balance in full every month to avoid racking up credit card debt and paying high interest charges. If you fall too deep into debt, the rewards might not be worth it.
2/17
izusek / Getty Images
Earn Sign-Up Bonuses
"The best way to leverage credit cards for money, in my experience, is to open a new card with a large flight mileage bonus and use the points toward a free or heavily discounted flight," said Stacy Caprio, search marketing manager at TimePayment, which provides equipment financing for businesses.
You can take your pick of credit cards offering sign-up bonuses. For example, the Chase Sapphire Preferred credit card lets you earn 60,000 bonus points after spending $4,000 in purchases with the card in the first three months after opening an account. That's the equivalent of $750 you can use toward travel.
Invest Your Cash Back
When figuring out how to use credit cards to make money, consider that you can put cash-back rewards to work for you and invest the money. Thanks to the power of compounding interest, your rewards can grow into a sizable nest egg over time.
Say you earn $300 in cash back every year. If you invest that $300 into a bank account that earns 7% interest annually, in 10 years your balance will grow to more than $4,000.
As an added credit card benefit, some rewards credit cards allow card owners to link their cards to eligible investment accounts. Take the Fidelity Rewards Visa Signature credit card: You can earn unlimited 2% cash and have those rewards automatically deposited into an eligible Fidelity account, such as a brokerage account, a 529 college savings plan, a retirement account or another account.
To maximize your investment earnings, look for credit cards with no restrictive categories. The more restrictions the card has, the fewer opportunities you have to cash in and invest your rewards.
4/17
Eva-Katalin / Getty Images
Do Your Shopping Online
Some cards allow you to earn cash back or points for shopping online. For example, the Amazon Rewards Visa Signature card, issued by Chase, gives cardholders 3% cash back when they shop on Amazon.com and at Whole Foods Market. And Amazon Prime Rewards Visa Signature card members can earn 5% cash back when they shop Amazon.com and Whole Foods Market — just for having an Amazon Prime membership.
As a cardholder, you can also score gift cards or savings off your next purchases. Other credit card companies have similar shopping portals, but whatever shopping portal you use, read the terms and conditions fully to understand how the program works.
5/17
lechatnoir / Getty Images
Join Acorns and Link a Credit Card
If you want to invest but don't know where to begin, the Acorns app might be an excellent starting point. This investing platform automatically invests your spare change from everyday purchases.
In addition, Acorns offers Found Money. When you shop with one of Acorns' 200-plus partners -- popular brands -- the brand will automatically invest in your account.
Simply sign up and link your credit card or debit card. For every purchase you make, Acorns rounds up your purchases to the nearest dollar and invests the difference, so you can turn your spare change into income.
Your funds are invested in a diversified portfolio to lower your risk, and you can link as many credit cards as you like. The amount you can potentially earn through the app depends on how often you use a linked credit card. And if you're a college student, you can use Acorns fee-free with a valid .edu address.
6/17
Ziga Cetrtic / Shutterstock.com
Get Creative With Expired Credit Cards
To make money with credit cards, sometimes it pays to think outside the box. You can't make a purchase with an expired credit card -- but you can turn the card into art and cash in. This is probably a foreign concept to many people, but some DIYers are exploring their crafty side and making handmade jewelry using expired credit cards.
The profit you can generate from selling these unique fashion pieces varies. But if you're interested in purchasing some, there are credit card accessories on Etsy.com and other retail sites selling for a range of prices.
Because the credit cards are cut into tiny pieces, the chance of someone piecing the card together and getting their hands on your old card number is unlikely. Still, it's safer to err on the side of caution. Don't use too many pieces of the same credit card for one piece of jewelry.
7/17
NicoElNino / Getty Images/iStockphoto
Take Advantage of Bonus Categories
"It's common knowledge that the best way of getting value -- or money -- back from credit card use is earning points," said Roman Shteyn, co-founder of RewardExpert, which helps travelers make the most out of their credit card points and airline miles.
Leverage the points-earning game by assigning your spending to cards that give you bonus points -- or bonus cash-back rewards -- in certain categories. For example, the Chase Sapphire Reserve card pays triple points on travel and dining expenses, making it the best rewards credit card for some people. Many of the best hotel credit cards, such as the Marriott Bonvoy American Express card, offer extra points for expenses incurred at their hotels.
The Discover it card offers 5% cash back in rotating categories -- such as gas and restaurants -- on up to $1,500 in purchases every quarter. If you spend $1,500 on qualifying purchases, that's $75 going right back into your pocket.
8/17
adamkaz / Getty Images
Sell Your Rewards Points — Carefully
Travel rewards credit cards are awesome if you're a frequent traveler. But if you don't travel often, Shteyn suggested selling your points by using them to book tickets for friends and family in exchange for cash.
"It can be a win-win for both parties," he said. "Your friends get a discounted ticket, and you get cash back at a higher rate than your bank may offer."
But before you get too excited and start selling your unwanted rewards for cash, know the risks. Although some rewards programs allow members to gift rewards or points to their family and friends, selling these perks for cash might violate the terms and conditions of some programs.
Before you sell, read your credit card rewards' terms and conditions thoroughly -- and make sure the process is not illegal in your state.
9/17
Pekic / Getty Images
Earn Free Cash Using Your 0% Cards
Many cards offer a 0% interest rate for a certain time period, such as one year. To earn money on that type of card, you can engage in credit card arbitrage.
To begin, place your daily charges on the card and only pay off the minimum balance. Place the amount you charge into an interest-bearing account, such as a money market fund, which often has better returns than a high-yield savings account. Although you won't get rich even with the best 0% purchase credit cards, you'll be able to earn income on that money without accruing interest charges.
When the promotional 0% time period expires, transfer the money from your money market fund to pay off the balance, but leave the interest you've earned. You can also get cash this way from balance transfer credit cards, but be aware that balance transfer cards typically charge a fee of 3% or more.
10/17
SolStock / Getty Images
Ways To Save Money Using a Credit Card
In addition to paying cash rewards or sign-up bonuses that can help you earn money, many credit cards offer ancillary perks that can help you keep money in your pocket. From boosting your credit to warranty extensions, find out how you can actually hang on to more of your money by having credit cards.
11/17
nortonrsx / Getty Images/iStockphoto
Build Credit To Get Lower Interest Rates
Building and maintaining strong credit can help you save money now and in the future. Creditors base interest rates on your credit score and history, and the credit scoring tier you fall within can make a difference between paying hundreds or paying thousands in interest over the life of a loan.
By using your credit card in a responsible and consistent way, such as keeping credit balances below 30% of the credit limit, not taking expensive cash advances and making at least the minimum payments on time by setting up automatic payments through your checking account, you can boost your score and potentially save money.
12/17
Bearinmind / Getty Images/iStockphoto
Transfer Balances To Reduce Your Interest Rate
Before you toss yet another credit card offer that's cluttering your mailbox, take a look to see if it has a balance transfer offer. Balance transfers can help you consolidate high-interest debt from other credit cards onto a credit card with a lower interest rate -- a strategy that allows you to pay off debt much faster.
Balance transfer offers vary, and transfer fees often range from 3%–5%, so make sure the transfer fee won't offset any savings you'll gain from the lower interest rate. To find the best balance transfer credit cards, shop around and compare.
13/17
Sinenkiy / Getty Images/iStockphoto
Check Your Bags for Free
Sometimes, when you fly, everything just won't fit in a carry-on, and you end up needing to check a bag. Unfortunately, airlines often charge a fee for this service, which can really add up when you're flying round-trip.
Purchasing your ticket using a travel rewards card that offers free checked bags can help you save. For example, the United Explorer card saves you up to $120 by giving you one free checked bag. A plus is that the offer extends to one traveling companion who shares the same flight reservation.
Use Price Protection
Some credit card issuers offer price protection that can save you money on qualified items. Say you purchased an expensive appliance on your credit card and then noticed that you could have gotten it at a substantial discount elsewhere. Price protection can help you get a refund of the difference.
For example, Capital One Platinum Mastercard offers price protection benefits for 60 days from the date of purchase. Cardholders can make up to four claims per year at up to $250 per claim.
15/17
RyanJLane / Getty Images
Get Free Car Rental Insurance
When you rent a car and purchase the insurance, you can expect to spend $10 to $30 dollars per day for the coverage, according to U.S. News and World Report. The Chase Sapphire Preferred card is just one example of a card that offers insurance on rental cars so you don't have to pay for additional coverage through the car rental agency.
16/17
Astarot / Getty Images/iStockphoto
Apply Extended Warranties
Some cards, such as select cards from Citibank, extend the warranties on products you purchase -- for an additional 24 months, in the case of select Citi cards. The extension can save you from having to replace an expensive purchase if the item fails shortly after the original warranty expires.
17/17
wundervisuals / iStock.com
Enjoy Free TSA Precheck
With TSA Precheck, you can speed through security lines without having to go through the hassle of removing your clothing and personal items for screening. The catch is that it costs $85 for a five-year membership granting you this privilege.
Fortunately, you can save by having a credit card that pays the application fee, offers a statement credit or allows you to redeem rewards points to cover the fee. Credit cards that offer these perks include the Bank of America Premium Rewards credit card and the Capital One Spark Miles Card.
Cynthia Measom has over a decade of experience writing in the personal finance sector.
More From GOBankingRates
About the Author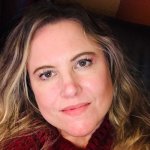 Cynthia Measom is a personal finance writer and editor with over 12 years of collective experience. Her articles have been featured in MSN, Aol, Yahoo Finance, INSIDER, Houston Chronicle, The Seattle Times and The Network Journal. She attended the University of Texas at Austin and earned a Bachelor of Arts degree in English.