I'm an Estate Planner: Here's How To Pass Down Cryptocurrency To Build Generational Wealth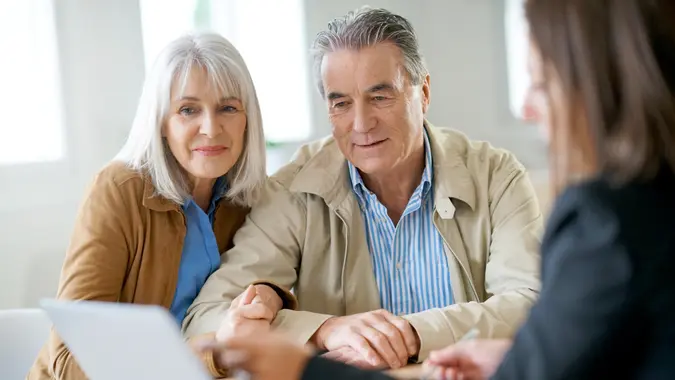 ©Shutterstock.com
Estate planning is a crucial part of building generational wealth and creating a legacy. While it takes careful consideration, time, communication and a long-term vision, it's a very common practice and there are numerous services and advisors who can help. 
Yet when it comes to passing down crypto to heirs, the planning might be more difficult due to the unique characteristics of the assets. As a result, some crypto owners consider looking at specialized services that can address their inherent properties.
A new survey by digital inheritance service DGLegacy found that 89% of crypto owners are very worried that, if something happens to them, their families won't be able to identify and access their crypto currencies. The main reason cited is that, while crypto owners pay special attention to protecting their crypto wallets, it's almost impossible for their loved ones to access the wallets if something happens to the owners.
Also see how baby boomers are transferring property to their children.
Ensure Access to Crypto Wallets
Co-founder of DGLegacy Ana Mineva explained that legacy planning for cryptocurrencies ensures that digital assets are not forever lost or abandoned due to the inability to access wallets.
Mineva said there are a few steps asset holders should take to achieve this.
The first is to catalog digital assets with digital legacy planning services because they enable owners to securely catalog information about them, according to Mineva. She added that the data is encrypted with a master key, ensuring its confidentiality and protection. Then you must designate beneficiaries for the crypto.
"In addition, digital legacy planning services also assist individuals who struggle to keep track of their own digital assets, providing much-needed support and organization," she said.
The Great Wealth Transfer: How Baby Boomers Are Passing on Trillions to Heirs
You also must decide how to share the information and access details about cryptocurrencies.
According to Mineva, solely relying on conventional estate planning can't help much in crypto inheritance, as plans are rarely updated and can't protect your assets in a world where people's assets change quite rapidly.
"The estate plan might be crafted very professionally," she said, but, "… your heirs [might] not be aware of the very existence of some of your digital assets, how to identify and locate them, in order to claim and access them."
She said it's vital to complement estate plans with digital legacy planning services, as they keep your assets catalog up to date. Using them also ensures that your heirs will know about your crypto and other digital assets — and how to access them.
Inform Your Family About the Crypto Assets
Mitch Mitchell, associate counsel with Trust & Will, said to also educate your heirs about crypto.
"Ensure they understand the basics of digital wallets, private keys and the security measures associated with accessing and managing cryptocurrency assets," Mitchell said. "This knowledge will empower them to handle the inherited digital assets effectively."
Mitchell recommended to encourage your heirs to adopt secure storage practices for their inherited digital assets as well.
"Emphasize the importance of safeguarding private keys and using reliable hardware or software wallets," he said. "Advise against storing private keys on internet-connected devices or sharing them with unauthorized individuals to mitigate the risk of unauthorized access or loss."
Now, in the case that you want to include them in your already established estate plan, Mitchell said you need to update it regularly.
"As the cryptocurrency landscape evolves, it's essential to review and update your estate plan regularly to reflect changes in your holdings and preferences," he said. "This includes revisiting beneficiary designations and providing clear instructions on how to handle the inherited digital assets. Regular updates will help ensure the accuracy and effectiveness of your estate plan."
More From GOBankingRates