How To Invest In a Hedge Fund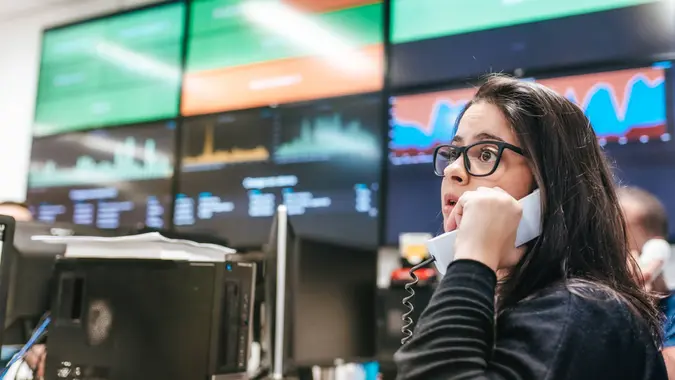 golero / iStock.com
The term "hedge fund" gets thrown around a lot in the investing world. But what is a hedge fund, how do they work, and how can you invest in one? Here's what you need to know.
What Is a Hedge Fund?
Hedge funds are investment vehicles like mutual funds, in which the money from a group of investors is pooled to purchase securities. Unlike mutual funds, though, hedge funds are not regulated the way mutual funds are, and, as a result, they carry much more risk.  They are also limited to investors who have a large sum of money to invest.
Hedge funds often use aggressive strategies like options and leverage, and may invest in real estate, currency and even fine art. In many cases, the investments selected for a hedge fund are chosen because they are likely to increase when the rest of the market goes down, and act as a "hedge" in the event of a market crash.
How Does a Hedge Fund Work?
A hedge fund is funded by a group of investors, using their private capital. They can only raise capital through nonpublic means, according to the U.S. Securities and Exchange Commission. Because hedge funds are not offered as investments to the general public, they do not have to be registered with the SEC.
Hedge Fund Fees
Hedge fund fees are often considerably higher than the fees for other investments. Hedge funds charge a management fee and a performance fee. The management fee pays the hedge fund manager for their time and effort in selecting and managing the investments that make up the hedge fund. The performance fee is like a "reward" paid to the manager for good performance. A common hedge fund fee schedule is $2 of the fund's assets for management, plus 20% of the profits for performance.
Liquidity
Hedge funds are less liquid than many other kinds of investments. They usually have a requirement that money that is invested in the fund cannot be redeemed for a certain period of time. This can be referred to as a lock-up period, restriction on redemptions, or notice period.
Hedge Fund Strategies
A hedge fund will have a particular strategy, which informs the investments that are made in the fund. There are many hedge fund strategies, but here are some of the most common.
Directional Strategy
A hedge fund manager using the directional strategy will make investments based on whether they think the market will go up or down in the near term or long term. Directional strategists often use options or short-selling in their funds.
Global Macro Strategy
A hedge fund manager who employs a global macro strategy will look at interest rates, currencies, demographics and other macroeconomic factors worldwide as they decide which investments to make. This can often include foreign currency exchange trading, futures and options.
Event-Driven Strategy
The event-driven strategy takes into account a future event, which can include corporate transactions like mergers, acquisitions, liquidations, consolidations and more.
Long/Short Strategies
Hedge fund managers who engage in the long/short strategy make so-called "pair trades" to effectively "bet" on two companies in the same industry. For example, if a manager expects one of the major rideshare companies to make a market-changing announcement, they might go long on Uber and short on Lyft, or vice versa. If Uber goes up and Lyft goes down as a result of the announcement, this manager has employed a successful pair trade.
Who Can Invest in a Hedge Fund?
To invest in a hedge fund, you must be an accredited investor.  An accredited investor is someone who:
has earned income over $200,000 or $300,000 if married filing jointly, for each of the past two years and expects the same for the next year, or,
has net worth over $1 million (either alone or jointly with a spouse) excluding their primary residence, or,
Entities can also be accredited investors. To qualify, an entity must be:
A trust with total assets of more than $5 million, not formed specifically to purchase the hedge fund, and which is directed by a sophisticated person, meaning someone with the knowledge and experience to evaluate the risks and merits of the prospective investment, or
A certain entity with more than $5 million in total investments, not formed to specifically purchase the hedge funds, or
An entity in which all the equity owners are accredited investors.
The minimum investment in a hedge fund can vary, but may range from $25,000 to over $1 million, depending on the hedge fund.
Anyone who invests in a hedge fund should be sure to understand the particular fund's strategy and requirements. Carefully read the information provided before making an investment decision.
Hedge Fund FAQs
Here are some common questions people ask about investing in hedge funds.
What is the minimum to invest in a hedge fund?

Each hedge fund sets its own minimum investment amount. Minimums can range from $25,000 to $1 million or more.

Are hedge funds a good investment?

They can be. Like any investment, there are risks - and hedge funds have more risk than most investments. So, a smart investor, if they are eligible to invest in hedge funds, would make them part of their overall investment strategy. The degree to which you invest in hedge funds should be determined by the amount of risk you are willing to take on your entire portfolio.

Can hedge funds make you rich?

Possibly, but there are no guarantees. A prudent investing strategy, with a diverse mix of investments held over a long period of time, is the best way to build wealth.

How do hedge funds invest?

Hedge funds typically invest based on a strategy. Hedge fund strategies can be global, based on interest rates and currencies; directional, based on whether the manager thinks the market will go up or down; event-driven, based on the risks and opportunities associated with a certain event, or other strategies.
Our in-house research team and on-site financial experts work together to create content that's accurate, impartial, and up to date. We fact-check every single statistic, quote and fact using trusted primary resources to make sure the information we provide is correct. You can learn more about GOBankingRates' processes and standards in our editorial policy.