5 Things for Gen Z To Consider as They Gain Prominence in Housing Market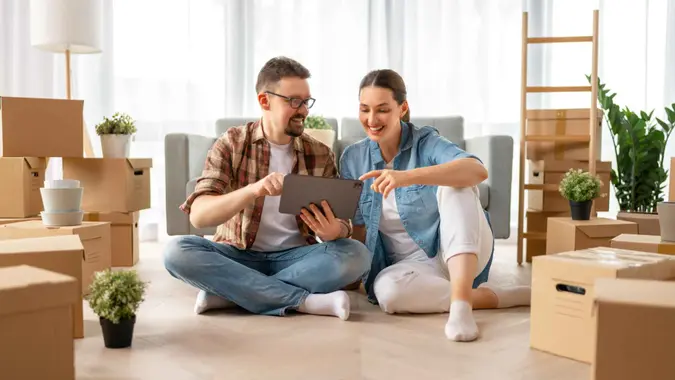 Choreograph / iStock.com
Although arguments persist that millennials and members of Gen Z are the first generations to have it worse, financially, than their parents, zoomers are ahead of Gen Xers or millennials when it comes to achieving homeownership in their twenties.
A new Redfin study revealed that 30% of 25-year-olds owned their own homes in 2022, slightly ahead of the numbers of millennials (28%) and Gen Xers (27%) who owned homes at that age.
Many millennials reached age 25 during the mortgage crisis of 2008, while zoomers of the same age experienced a housing boom and low interest rates in 2020 and 2021.
"Record-low mortgage rates, remote work providing freedom to move somewhere more affordable and skyrocketing rental costs motivated some Gen Zers to break into the housing market," stated Redfin chief economist Daryl Fairweather.
Online loan marketplace LendingTree found that zoomers made up roughly 15% of potential homebuyers across the 50 largest U.S. cities in 2022, according to The New York Times.
But what if you're a member of Gen Z and haven't yet taken that plunge? Even with interest rates higher than they've been in years, it's not too late to join other zoomers and fulfill your dream of homeownership.
Choose An Affordable Area
One thing that successful Gen Z homeowners did was choose an affordable area. The work-from-home revolution and rural-sourcing trends make it easier for zoomers to purchase homes away from industry hubs like San Francisco and New York, which sat at the bottom of the list of cities where Gen Zers are buying homes, per the Lending Tree report.
Salt Lake City, Oklahoma City and Birmingham, Alabama, topped the list of cities with the most Gen Z loan applicants at Lending Tree.
"They are a little bit more affordable," LendingTree economist Jacob Channel told The New York Times.
Take Advantage of First-time Homebuyer Programs
First-time homebuyer programs, such as FHA loans, may help zoomers afford a home with a down payment as low as 3%. Of course, you'll want to balance the convenience of a smaller down payment with the wisdom of reducing your total amount owed in today's high mortgage rate environment.
A smaller down payment might make homeownership possible for Gen Zers, and if you maintain a high credit score and make mortgage payments on time, you can always refinance when interest rates drop.
Shop Around For the Best Deal
Borrowers who approach multiple lenders for a mortgage could save $100 a month or more, according to a recent report from the Consumer Financial Protection Bureau (CFPB).
The credit reporting agencies — TransUnion, Equifax, and Experian — consider multiple loan applications within 14 to 45 days as just one credit inquiry, so you won't have to worry about your credit score being affected by applying with multiple lenders.
Spruce Up Your Credit Score
Speaking of your credit score, make sure it's in the best possible shape you can manage before applying for a mortgage. In the months before buying a house, focus on paying down debt and not leaving any meaningful balance on your credit cards.
Your credit utilization — the amount of money you owe compared to your available credit — accounts for 35% of your credit score, so this number matters when you're trying to get the best mortgage interest rate.
Consider All the Other Costs Related to Homeownership
Owning a home is an entirely new level of responsibility. In addition to paying down debt, you'll want to begin building up emergency savings to take care of unexpected home repairs and to cover home insurance deductibles if you need to make a claim.
The freedom and flexibility that comes with owning your own home can be worth it, but you'll want to budget for maintenance and upkeep costs to make sure you can afford what may come.
More From GOBankingRates