9 Towns To Buy Vacation Property with Low Risk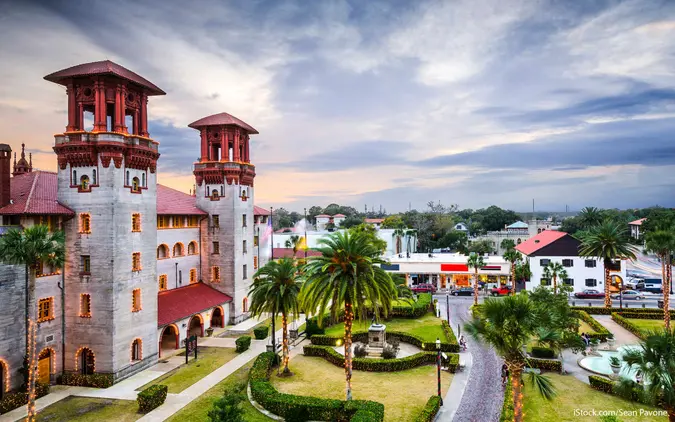 Investing in vacation property can be both financially rewarding and personally satisfying, but not all towns offer the same level of opportunity or security.
If you're looking to buy a vacation property with a lower risk profile, consider these nine towns, which are known for their stable property values, consistent demand, and rich offerings for vacationers.
1. Bozeman, Montana
Why: Nestled near Yellowstone National Park, Bozeman attracts nature lovers year-round, ensuring a steady flow of potential renters.
Bonus: Its university town vibe also means a consistent demand for rentals.
2. Asheville, North Carolina
Why: With a perfect blend of culture, art, and outdoor activities, Asheville has a diverse visitor base.
Bonus: The town's growth in the past decade showcases its rising appeal without overdevelopment.
3. Bend, Oregon
Why: Its proximity to both snow-capped mountains and high-desert plateaus makes Bend a destination for all seasons.
Bonus: A burgeoning tech industry and craft beer scene boost its allure.
4. St. Augustine, Florida
Why: As America's oldest city, St. Augustine offers rich history, beautiful beaches, and is less volatile than bigger Florida markets.
Bonus: It's less susceptible to the hurricane damages that other coastal Florida towns face.
5. Door County, Wisconsin
Why: Often called the "Cape Cod of the Midwest," Door County boasts picturesque landscapes and is a favorite among Midwestern vacationers.
Bonus: Stable property values and a loyal visitor base.
6. Portsmouth, New Hampshire
Why: This charming coastal town offers a mix of history, dining, and maritime activities.
Bonus: Its proximity to both Boston and Portland means a larger pool of potential vacationers.
7. Flagstaff, Arizona
Why: Close to the Grand Canyon and boasting cooler temperatures than Phoenix, Flagstaff attracts both nature enthusiasts and those looking to escape the desert heat.
Bonus: The presence of Northern Arizona University adds to rental demand.
8. Traverse City, Michigan
Why: With vineyards, beaches, and festivals, Traverse City is a top Midwestern vacation spot.
Bonus: The town has seen steady tourism growth without the market saturation of larger cities.
9. Eureka Springs, Arkansas
Why: Known for its Victorian architecture, arts scene, and natural springs, Eureka Springs offers a unique vacation experience.
Bonus: A consistent tourist scene without the huge price tags of more mainstream destinations.
Before diving into a purchase, it's essential to do your research. Look at historical property values, consider local property tax rates, and study rental market trends. While these towns offer lower risk, every real estate investment carries inherent risks. Always consult with a local real estate expert to get a nuanced understanding of the specific market.
Editor's note: This article was produced via automated technology and then fine-tuned and verified for accuracy by a member of GOBankingRates' editorial team.
More From GOBankingRates