Built-to-Rent Suburbs Are Popping Up Everywhere — but Should You Become a Forever Renter?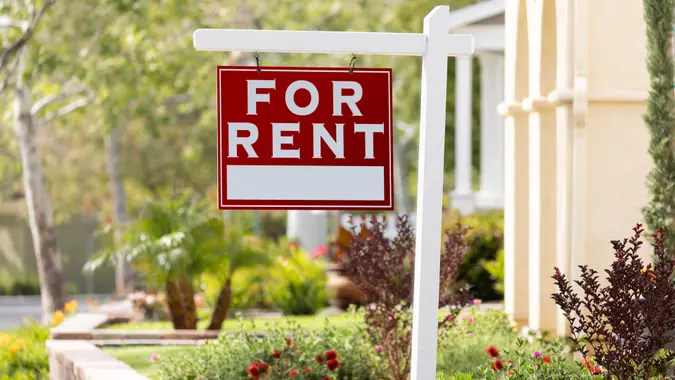 Feverpitched / Getty Images/iStockphoto
For many millennials, the dream of homeownership feels painfully out of reach. With mountains of student debt, increasing home prices and salaries that haven't kept up with inflation, it can seem impossible to come up with the money for a down payment and a monthly mortgage payment. But new developments full of "built-to-rent" homes are offering wannabe home-dwellers an alternative — it can now be affordable to live in the home of your dreams, with the catch that it isn't really your home.
See: Older Millennials May Own Homes, But They're StrugglingFind: Here's How To Get a Home as a Middle-Aged Millennial With Debt

Currently, built-to-rent homes make up just over 6% of new homes built in the United States every year, according to real estate consulting firm Hunter Housing Economics, The Wall Street Journal reported. However, the firm projects that the number of these homes built annually will double by 2024. And chances are, there will soon be a built-to-rent subdivision in an area near you if there isn't one already — built-to-rent subdivisions have been constructed or are currently in development in nearly 30 states. But, should you consider living in one?
Here's a look at the pros and cons of potentially becoming a forever renter.
Advantages of Built-to-Rent Homes
If you can't afford to buy a home, built-to-rent homes can provide a welcome alternative to apartment living.
"The [primary] pro of built-to-rent homes is that you can live in a brand-new home built as a rental as opposed to living in an apartment," said Dave Totah, CFP, partner and senior wealth advisor at Exencial Wealth Advisors. "Generally, [you'll also get] more yard space compared to an apartment."
Related: These Are the 50 Best Cities for Renters

In addition to saving on a down payment, you'll also save on maintenance costs.
"You get all the benefits of homeownership without the upkeep and potential for unexpected out-of-pocket costs," Totah said.
It also offers flexibility for those who want to live in a house, but aren't sure they want to stay in a given location long-term.
"It's best suited for people who don't know where their career will take them location-wise," said Alec Hartman, CEO and co-founder of Welcome Homes, an online residential real estate platform. "It's a great option for those who want the flexibility to move locations."
Discover: States and Cities Offering the Best Incentives To Move There

Disadvantages of Built-to-Rent Homes
Although there are some appealing aspects of built-to-rent homes, there are also some downsides. For one, though it may cost less to get your foot in the door, you may end up paying more over time by renting instead of buying.
"Rent is generally more expensive than the cost of an apartment," Totah said. "[Plus, you're] subject to annual rent increases each year or whenever the lease is renewed. The rent payment may become comparable or higher than a mortgage payment when you buy a home."
Ranked: The Best States for Millennials To Buy a Home
Find Out: What Is Renter's Insurance and What Does It Cover?

In addition, you miss out on the financial advantages of owning a home, both in the short and long term.
"You don't build up any principal with your rent payments," Totah said. "And you miss out on owning an asset that will appreciate long term. Residential real estate generally increases in value over time."
More From GOBankingRates:
Last updated: July 15, 2021