How to Flip a House
Flipping houses requires real estate market and renovation knowledge.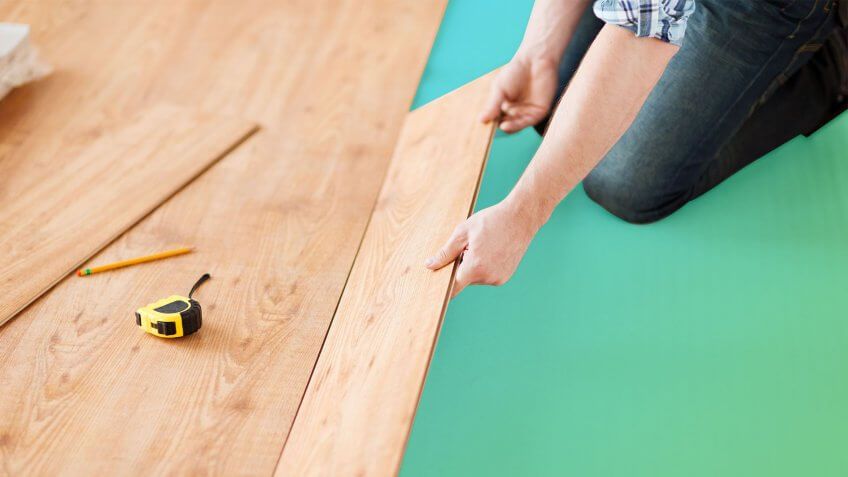 Syda Productions / Shutterstock.com
House flipping — buying a property to quickly resell for a profit — can be a good way to grow your investment income. Investing in real estate is not something you want to dive into without adequate information, however. To prepare for your first flip, you'll need to review each step of the process. Learn how to get started flipping houses and start investing in real estate.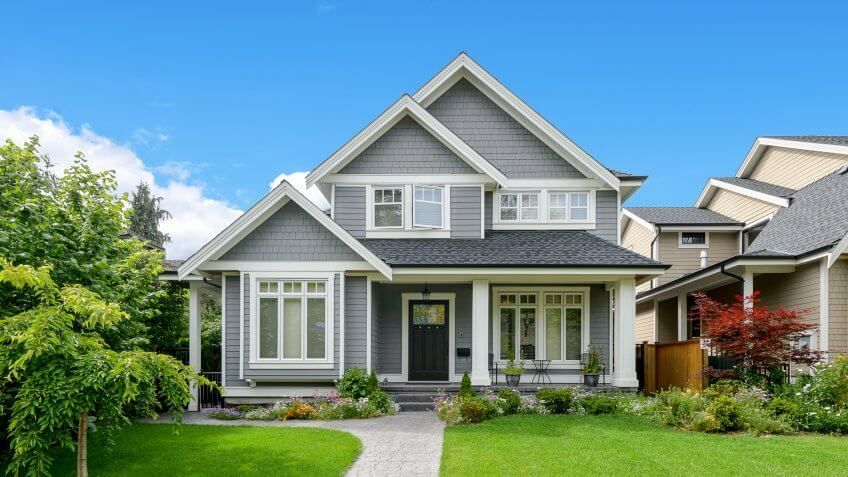 ppa / Shutterstock.com
Steps for Flipping a House
Before you invest in real estate, learn what's involved in the process. Here are the steps you'll need to follow to flip a house:
Do your homework. Learn everything you can about the real estate market, tax laws, rehab costs and title transfer fees. Being prepared will help you avoid costly surprises.
Partner with trustworthy professionals. Partner with professionals who can give you sound advice and lend their expertise. You'll need a real estate agent who can help you find a great property, a contractor to complete the rehab work, and possibly an investor if you don't have the funds to start your first flip.
Write a business plan. Your business plan should include a mission statement, an analysis of the market in your area, a budget that features backup plans if the property doesn't sell in the designated timeline, and details on what you want your profit margin to be.
Purchase a house to flip. Once you find a house to flip, get the home inspected and determine if it has enough potential to earn you money. If it does, talk to your real estate agent about purchasing it and begin the homebuying process.
Rehab the investment property. Let your contractor know what your timeline is for completing the property restorations or renovations and then get busy restoring or renovating the home. Make style choices that will appeal to the largest number of buyers; try to stick with more neutral tones and up-to-date designs.
Sell the investment property. As soon as the rehab has been completed, you'll want to get the investment property on the market. Don't wait because that could mean paying additional mortgage, insurance and tax payments.
Find Out: 10 Worst Real Estate Investing Mistakes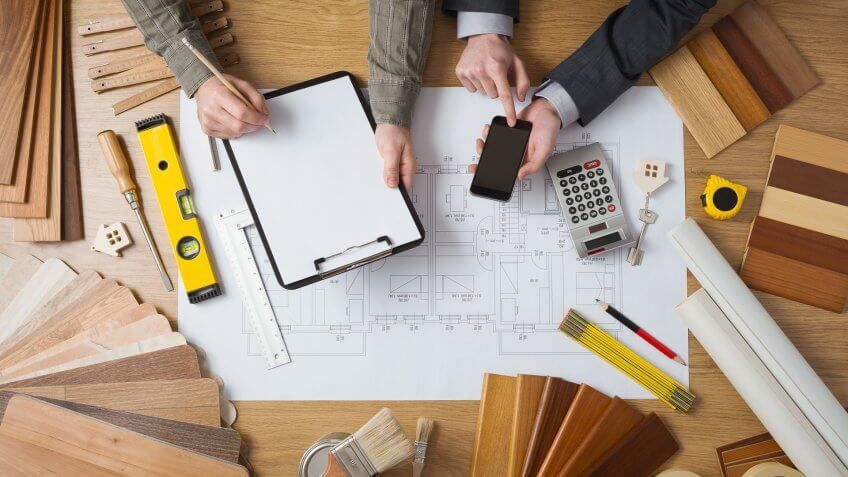 Stock-Asso / Shutterstock.com
Pros and Cons of Flipping Houses
Flipping houses can require a significant commitment of time and money. Before making your first flip, weigh the pros and cons of house flipping to determine if this is the right investment strategy for you.
Pros of House Flipping
As an investment strategy, house flipping can provide useful benefits. Here are a few of the major advantages to flipping homes:
Opportunity to make a large profit in a short amount of time
Improve your problem-solving skills
Satisfaction from restoring a home for a new family to enjoy
Cons of House Flipping
House flipping also features some negative aspects. Understand the risks before you commit:
House might not sell as quickly as you expect
Possible unexpected problems, such as faulty wiring or plumbing issues
Stressful process including dealing with contractors and real estate agents, among others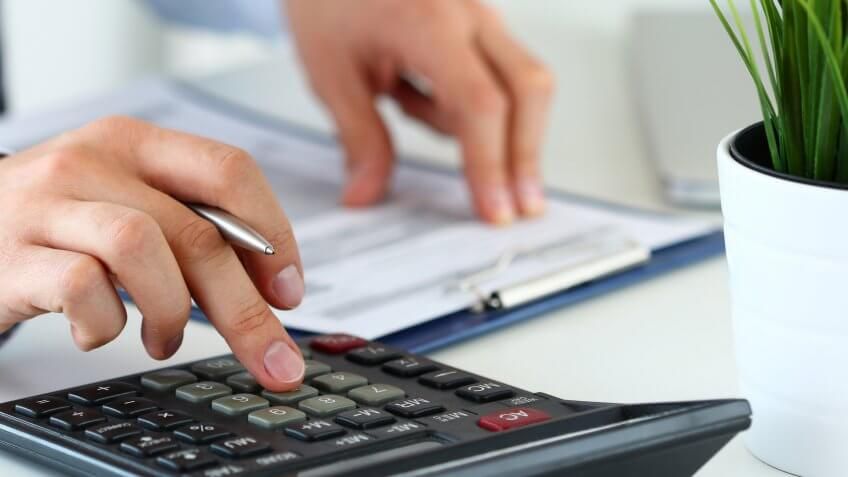 ldutko / Shutterstock.com
Mortgage Lending Considerations
House flippers who don't have cash to buy their first home can obtain a mortgage; however, you'll need to prove that you have the ability to repay. The mortgage company will consider all of your debts and weigh them against your income, savings and assets before approving you for a loan.
You might also have the option to take a home equity line of credit on your personal home to finance the purchase, or you might opt to buy a property that's for sale by owner and in which the owner is willing to hold the mortgage for you.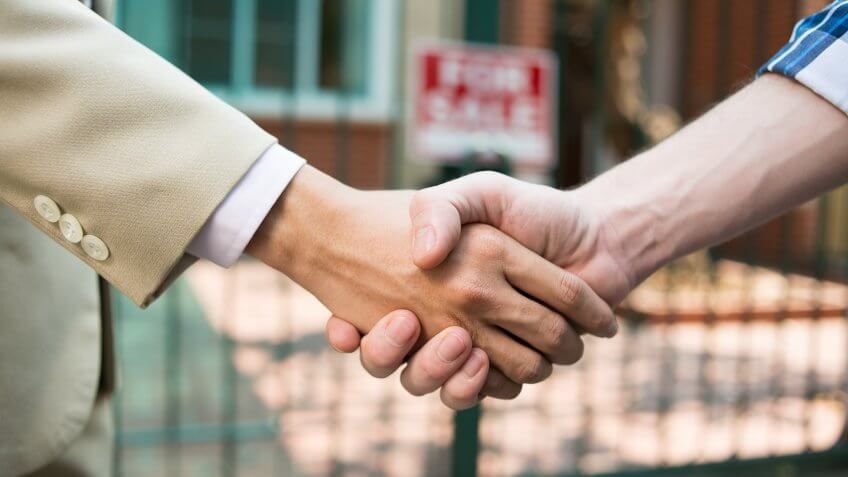 Dragon Images / Shutterstock.com
How Long It Takes to Flip a House
The amount of time it takes to flip a home depends on how much work the property requires. You should try to stick with houses that can be rehabbed and sold within two months to minimize tax and interest payments that would eat into your profits, according to Realtor.com.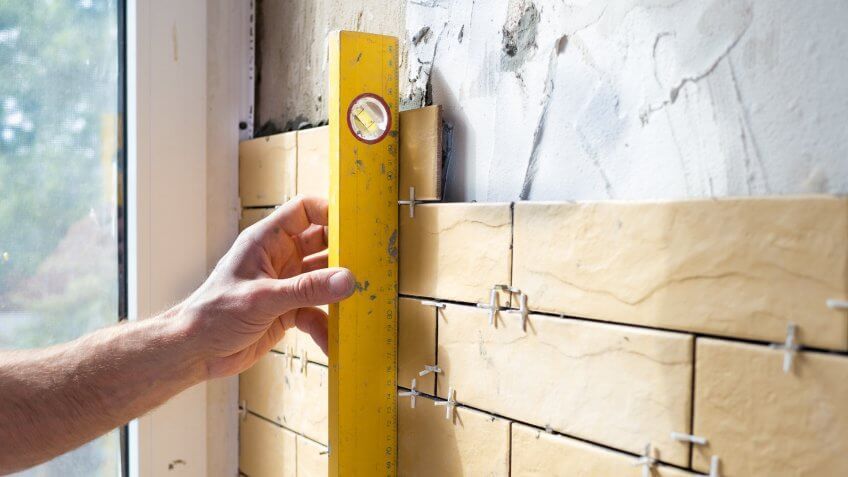 Andrii77 / Shutterstock.com
How Much Renovations Cost
Each home will have a different set of renovation costs. Your general contractor can do a walk-through of the home and create a budget repair sheet that will give you a better idea of how much renovations will cost. It's also important to let the contractor know your timeline and what you want to focus on as a first priority: drafting bathroom design ideas, installing kitchen upgrades, re-tiling the floors, and so on.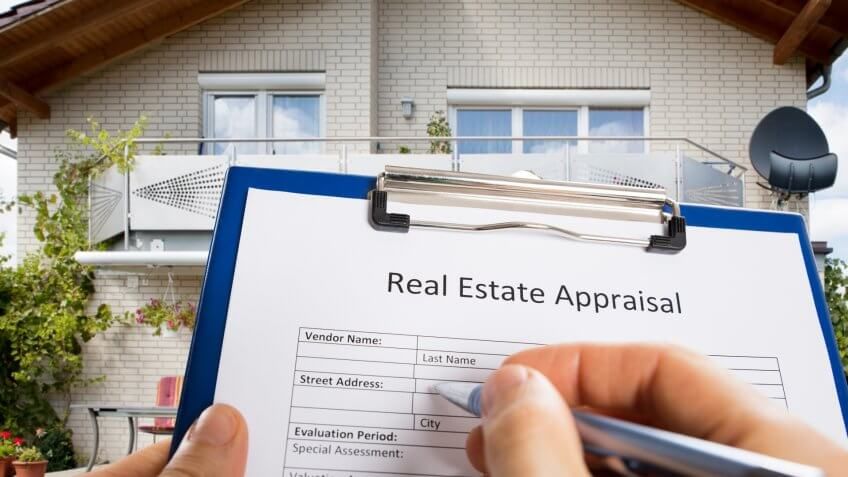 Andrey_Popov / Shutterstock.com
Getting Appraisals
When you purchase the home you wish to flip, the lending institution you use might require an appraisal. It's also possible that the same company will request a second appraisal to be completed during the renovation process. This type of appraisal will assign a value to the home based on the additional worth the completed renovations are expected to bring.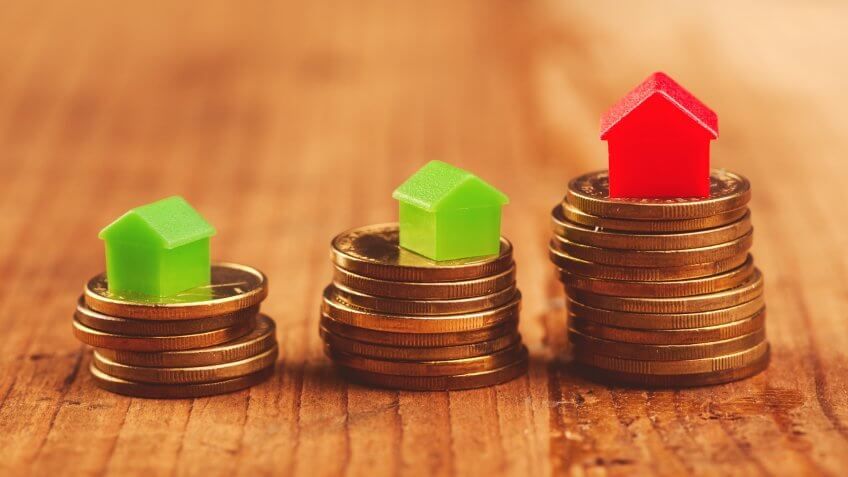 igorstevanovic / Shutterstock.com
How to Factor In Property Values
In addition to using your appraisal to determine the property value of the home you're flipping, you can use a few online source. Sites like Zillow and Trulia are easy to use and provide useful information for first-time home flippers. Taking the time to compare the property value with other like homes in the area will help you arrive at the best price to list the home, according to Trulia. Overpricing the property can lead to a lack of offers, and under-pricing can significantly cut into your profits, so determining the right property value is key.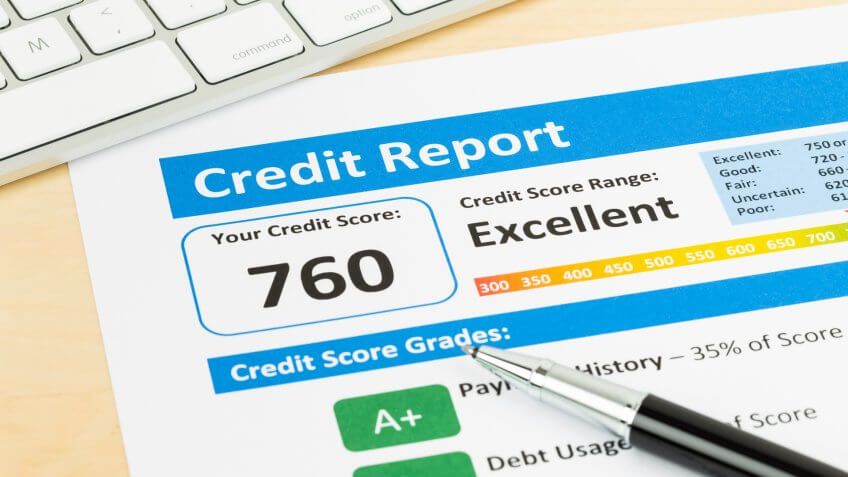 Casper1774 Studio / Shutterstock.com
The Ideal Credit Score for House Flipping
Your credit score isn't as important if you plan on purchasing the investment property with cash; however, all lenders use credit scores to determine their potential risk in approving loans. Buyers have the best chance of approval when their credit score falls into the excellent range, which is between 760 and 850, according to Realtor.com. Depending on the lender, it's also possible to qualify with a good score of 700 to 759, and a fair score of 650 to 699. Any score below a 650 will make obtaining a loan difficult.
Related: This Is the Credit Score You Need to Buy a House
Professional vs. Amateur House Flippers
Amateurs just starting out will undoubtedly make some mistakes and learn as they go, but luckily sweat equity can help reduce overall costs in the beginning. By the time you've flipped a large number of homes, your status will be upgraded to professional. As a pro, you'll have discovered the best people to partner with, how to make quick interior design decisions, and when to delegate the renovating to others.
Whether you're interested in flipping foreclosed homes for sale or traditional homes in need of repair, studying the trade or finding a mentor for guidance is a great way to increase your chances of success.
Up Next: Top Tips to Sell Your Home Without a Real Estate Agent