The Most Common Real Estate Scams and How To Avoid Them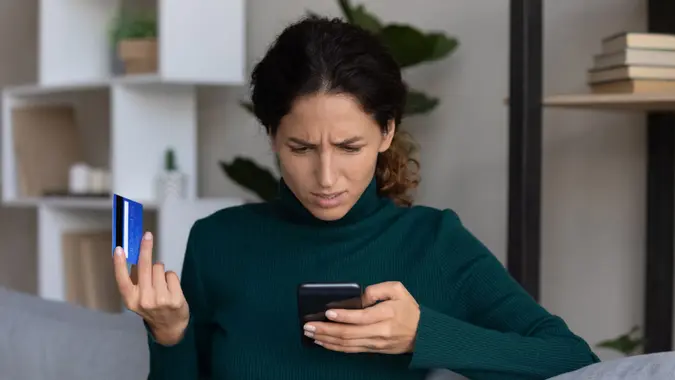 fizkes / Getty Images/iStockphoto
Purchasing a home is like investing in a piece of your legacy. Unfortunately, this makes real estate a prime target for con artists. According to the FBI's Internet Crime Report 2021, the losses from real estate cybercrime have increased by 64%, from $213.2 million to $350.33 million, between 2020 and 2021.
Discover: 8 Places in California Where Home Prices Have Plummeted
Find: 3 Things You Must Do When Your Savings Reach $50,000
 Here's are some of the ways scams pan out, with scammers pretending to be a real estate agent, title agent or lender. They may do the following:
Create fake rental/ sale listings to request a deposit from a prospective tenant or buyer
Use social media to identify home buyers, and then, pretending to be the buyer's title company, send phishing emails and texts via dummy phone numbers asking the buyer to wire money to a fake account
Pose as a homeowner's mortgage company and convince the homeowner to refinance their mortgage for a fee, and then abscond with the money
The scammers use high-pressure sales tactics to instill a sense of urgency in the victim. Once the victim sends money or personal information, which can be used for identity theft, the scammer vanishes. 
Now, you might be wondering what red flags to look for in order to avoid these estate scams.
Adam Levin, the author of Swiped, founder of CyberScout and co-founder of Credit.com, told The Washington Post how you might save yourself. "Consumers need to take their time with every incoming email, text, and phone message to make sure the person they're communicating with is who they claim to be. Are the domain names in email addresses the same as in previous communications? … Any urgent notification about transferring funds or sensitive data should be viewed as suspect."
Adding your real estate agent, title company and lender to your contacts will ensure that texts and calls from them can't be spoofed.
Live Richer Podcast: How To Leverage Your Investments
Housing Market 2023: Where It's Headed, According to Experts
Unfortunately, real estate scams happen, but you don't have to fall victim to one. If you suspect you've been a victim of such a scam, visit the FBI's Internet Crime Complaint Center (IC3) website, located here, to file a complaint.