Real Estate: This Hidden Mortgage Perk Could Be Worth More Than $100,000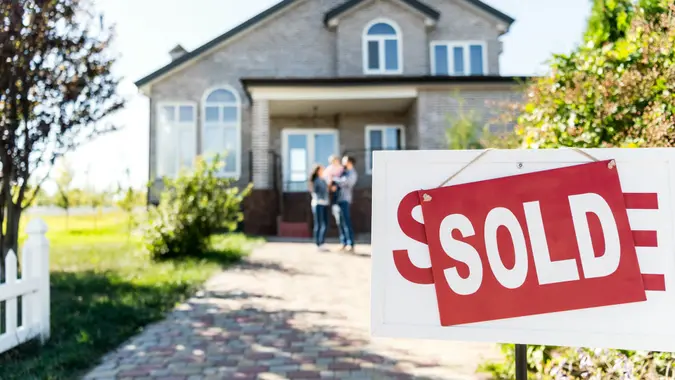 LightFieldStudios / iStock.com
While mortgage rates have started to slightly come down, they are still at record highs, and it's difficult for homebuyers and homeowners to think about anything positive associated with them lately.
Yet, as The Wall Street Journal argued, "it is time to look more favorably on your mortgage."
According to the article, the jump in interest rates of the past two years "means that an old fixed-rate loan should be thought of as one of your most valuable assets, rather than a deadweight loss you have to pay the bank every month."
Mortgage rates — which had been hovering around 8% for the past few weeks — started to come slightly down.
The Freddie Mac fixed rate for a 30-year mortgage dropped for a third week in a row, declining to 7.44% last week. To put this in context, it was at 6.61% for the corresponding week of 2022 (Nov.17, 2022) and at 3.10% for the corresponding week in 2021 (Nov. 18, 2021). Meanwhile, it stood at what now seems an almost impossibly low 2.72% for the corresponding week in 2020 (Nov.19, 2020), according to Freddie Mac data.
In turn, The Wall Street Journal argued that the average borrower would see they were tens of thousands of dollars richer as a result.
"Those who secured a sub-3% rate for the full 30 years on an average-size mortgage are more than $100,000 better off," according to the article, noting however, that there is a problem, as in the "the real world, the wealth gain doesn't show up anywhere."
"That's already changed the behavior of homeowners, who cling to homes they would otherwise sell in order to keep the mortgage. It also means it makes sense to keep both debt and savings for financial–not just tax–reasons, because the savings earn more than you pay on the mortgage," according to the article.
Redfin, for instance, found that 14 of every 1,000 U.S. homes changed hands during the first six months of 2023, down from 19 of every 1,000 during the same period of 2019- the lowest turnover rate in at least a decade.
"Just 1% of the nation's homes have changed hands this year," according to Redfin. "That means prospective homebuyers have 28% fewer homes to choose from than they did before the pandemic upended the U.S. housing market."
To put this in context, 91.8% of U.S. mortgaged homeowners have a rate below 6%, while 82.4% have a rate below 5%; 62% have a rate below 4%; and 23.5% an interest rate below 3%, near the highest share on record, according to a July Redfin report. In turn, homebuyers have felt locked and not willing to sell, which has amplified the already low inventory — having a domino effect on prices.
"Being able to borrow cheaply and invest dearly is a huge advantage in today's environment," said Jason Sorens Ph.D., senior research faculty, American Institute for Economic Research.  "Lucky households with low-interest mortgages should think of themselves as richer now, so long as they are saving and investing at attractive rates of return."
Yet, while rethinking mortgages matters for your personal finances, if you made upward of $100,000 on yours, should you mark yourself to market, The Wall Street Journal pondered.
"Think of yourself as that much richer, and you might want to splurge on a holiday or new car. You probably shouldn't, though. The danger is that mark-to-market gains can vanish just as easily as they arrived, and will do so at exactly the wrong time: when there's a recession," it noted.
More From GOBankingRates