Amazon Will Sell Hyundai Cars Online Starting in 2024 — Is Financing Available?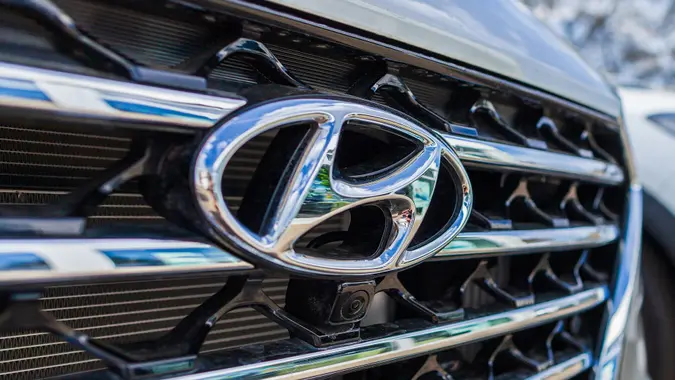 huettenhoelscher / iStock.com
Amazon has announced it will begin selling cars online in 2024, with Hyundai being the first brand to be offered. The partnership was revealed at the Los Angeles Auto Show on Nov. 16, and will allow customers to buy a new car on Amazon and pick it up or have it delivered.
"Despite the industry's focus on improving this experience, customers continue to express frustration with the process," said José Muñoz, chief operating officer of Hyundai Motor. "They see how easy it is to buy all the products on Amazon, and they want that convenience when buying a car."
Dealers Still Involved in Financing
The partnership will open Hyundai to a massive audience and will let customers complete a start-to-finish shopping experience, including the accessorized make and model plus insurance and financing. "But if you really want to go kick the tires, you still have the option of going straight to the dealership," said Hyundai Motor America CEO Randy Parker.
In fact, shopping for a new Hyundai on Amazon won't eliminate the middle man completely, but it will let you avoid a pushy salesperson on the lot. As InsideEVs reported, while companies like Tesla and newer startups can sell directly to their buyers, auto manufacturers have franchise agreements in place that ensure dealers are still heavily involved in brand sales.
Make Your Money Work for You
"I don't want people to think this is going to be direct selling from the (automaker) to the to the consumer. It's not," Parker said. "It's based on the consumer's zip code. That will tie them to the closest Hyundai dealer. But to the consumer, it will be seamless, and that's what's most important."
Upon checkout online, customers will have payment and financing options, and the local Hyundai dealership will be the seller of record.
Hyundai Leading the Way
In addition to the enormous reach and marketing power Amazon brings to the table, its convenient platform and checkout is something new to traditional car shoppers. In turn, the South Korean automaker will use Amazon technology to its fullest. Hyundai said it will use Amazon Web Services as its preferred cloud provider and will integrate Alexa voice assistant in the automaker's next generation of vehicles starting in 2025.
This isn't the first time Hyundai has thought outside the box to lure new buyers. Earlier this year, the company announced its Evolve+ EV subscription service, which enabled drivers to test out Hyundai's line of electric vehicles on a monthly basis without lease or purchase.
More From GOBankingRates