30 Affordable Stocks You Can Buy on a Budget
Use price ratios to find value in today's hot market.
Worrawout Varinthanutkun / Shutterstock.com
Even after the market's recent correction, stocks are more expensive today than historic norms. What does "expensive" mean in this context?
So-called value investors like to compare the cost of a stock to how much money the company is actually making. By using a metric called price-to-earnings (P/E) ratio, investors can see how much they will have to pay in share price on the open market to get a dollar of underlying company profits. Similarly, price-to-sales (P/S) ratio gives the price for a dollar of underlying company revenue. Value investors expect the market to eventually shine on those companies that are making more money for their price than their peers.
Are they right? The answer is both yes and no. Plenty of "expensive" stocks have been great investments over the years: Facebook or Amazon are recent examples. Others, known as "value traps," are cheap because they're bad companies on the decline. Even with the best metrics, the stock market remains unpredictable.
Ultimately, price ratios are still just one piece of a comprehensive process for judging companies. Still, focusing on affordable stocks is a tried and true method that has the endorsement of successful investors like Warren Buffett.
Click through and see which 15 well-known companies have relatively low P/E and P/S ratios, and which might make a good stock investment for your portfolio.
1/30
Philip Lange / Shutterstock.com
1. CVS Health Corporation (CVS)
Price per Share: $60.60
P/E Ratio: 9.41
P/S Ratio: 0.33
Pharmacy services provider and drugstore chain made a big splash late in 2017 when CVS announced its plan to acquire health insurance giant Aetna for $69 billion in a move that could have major repercussions across the healthcare sector. Investors are currently getting more than $2 of revenue for every dollar invested, making the company look like a cheap buy in the present, and that could pay off long term if the company's ambitious plans work out.
CVS is a good buy for shoppers, too — see what are the best deals at your neighborhood CVS.
2/30
Casimiro PT / Shutterstock.com
2. Prudential Financial, Inc. (PRU)
Price per Share: $104.17
P/E Ratio: 5.74
P/S Ratio: 0.71
Prudential, a provider of insurance and investment services, is a relative steal with its P/E ratio. Financial companies typically offer lower price ratios than other sectors. The company also offers a healthy dividend of $3.60 a share, good for a 3.31 percent yield, making it a potentially attractive income stock as well.
3/30
Worrawout Varinthanutkun / Shutterstock.com
3. Ford Motor Company (F)
Price per Share: $10.83
P/E Ratio: 5.7
P/S Ratio: 0.27
If you think car makers are a good investment but you cringe at paying a premium for a stock like Tesla, Ford might provide a very affordable alternative. Tesla might be the sexier car stock to invest in right now, but rolling the dice on Elon Musk's grand vision will cost you. Its P/S of 3.69 is more than 13 times higher than Ford's reasonable 0.27.
4. Express Scripts Holding Company (ESRX)
Price per Share: $70.37
P/E Ratio: 9.09
P/S Ratio: 0.39
Express Scripts is a pharmacy benefit management company offering a wide variety of services associated with providing prescription drugs to patients. The company made news in late 2017 with the announcement that it was selling its United BioSource division to Avista Capital Partners for an undisclosed sum. Earlier that same month, it received a perfect score as a "best place to work" for LGBTQ individuals from the Human Rights Campaign Foundation.
5/30
Ryan Fletcher / Shutterstock.com
5. Delta Air Lines, Inc. (DAL)
Price per Share: $54.26
P/E Ratio: 10.96
P/S Ratio: 0.93
Airlines have seen profits boosted in recent years by low fuel prices, typically a major anchor around the necks of their profitability. Delta also recently announced that it would be requiring passengers flying with emotional support animals to provide documentation. The airline is probably hoping to avoid its own "flap" like the story of a United passenger who recently tried to fly with a peacock.
6/30
Ken Wolter / Shutterstock.com
6. HP Inc. (HPQ)
Price per Share: $21.77
P/E Ratio: 9.59
P/S Ratio: 0.66
The company HP Inc. was created as part of the spinoff in 2015 that divided Hewlett Packard between its PC and printing business and its data centers and software divisions under the name Hewlett Packard Enterprises. In the last year, HP Inc. has proven to have more juice than its former partner. HP Inc. was the largest shipper of PCs in the world in 2017. Not bad for a billion-dollar company that was started in a garage.
7. The Allstate Corporation (ALL)
Price per Share: $93.39
P/E Ratio: 11.17
P/S Ratio: 0.87
Insurer Allstate likely made its investors happy this February when it announced that it was boosting its quarterly dividend by 24 percent to 46 cents a share, a benefit of the half-billion dollars in profit freed up by the recent cut to the corporate tax rate. It's also planning on investing more into marketing efforts as well as bonuses for employees and contributions to retirement accounts.
8. McKesson Corporation (MCK)
Price per Share: $138.75
P/E Ratio: 6.1
P/S Ratio: 0.14
McKesson is primarily engaged in the distribution of generic pharmaceutical drugs, but it also has a technology segment that provides business solutions to a variety of specialty practices. The stock has an extremely attractive price, with more than $7 in revenue for every dollar of share price, but it's also recently been a target of legal action by several states claiming it failed to react to suspicious volumes of painkiller shipments in the wake of the opioid crisis.
Find Out: Do You Need a Broker to Buy Stocks?
9/30
Markus Mainka / Shutterstock.com
9. American Airlines Group Inc. (AAL)
Price per Share: $50.90
P/E Ratio: 13.05
P/S Ratio: 0.57
American Airlines made waves last year when it announced plans to raise wages for pilots and flight attendants by $1 billion over three years despite the fact the employees had two years left on their current contracts. It could be a part of a push to change company culture after a rash of bad press.
10. United Continental Holdings, Inc. (UAL)
Price per Share: $68.18
P/E Ratio: 9.71
P/S Ratio: 0.51
The mega-airline formed by the 2010 merger of United Airlines and Continental Airlines is the third major carrier to make this list, indicating that much of the industry could be offering relatively cheap earnings to investors. It was also recently identified as the airline with the highest portion of its flights arriving on time by the U.S. Department of Transportation. It hasn't avoided recent scandal, however. United's stock dropped in 2017 after it forcibly removed a passenger from an overbooked flight.
11/30
annagrama rdzM / Flickr.com
11. Newell Brands Inc. (NWL)
Price per Share: $25.19
P/E Ratio: 4.47
P/S Ratio: 0.83
Newell Brands is a consumer goods company that's responsible for some of the more ubiquitous office supply brands, including Sharpie, Paper Mate and Elmer's. The company has seen some drama surrounding its leadership in recent weeks as activist investors have pushed to change the makeup of the board of directors.
12/30
GmanViz / Flickr.com
12. Lear Corporation (LEA)
Price per Share: $185.07
P/E Ratio: 9.96
P/S Ratio: 0.60
Lear Corporation is in the business of automobile seating, engineering and manufacturing everything from seat trim covers to reclining mechanisms. The company recently announced earnings from the end of last year that handily beat Wall Street expectations.
13/30
Tupungato / Shutterstock.com
13. The Gap, Inc. (GPS)
Price per Share: $30.52
P/E Ratio: 14.26
P/S Ratio: 0.76
The Gap, iconic early-90s apparel company, is still chugging along, with revenue and profit figures that have remained relatively stable in recent years. The company recently tapped rap producer Metro Boomin in a new ad campaign aimed at recapturing the youth market. Gap also offers one of the best store credit cards.
14/30
Neilson Barnard / Getty Images
14. Icahn Enterprises L.P. (IEP)
Price per Share: $56.78
P/E Ratio: 3.84
P/S Ratio: 0.51
Icahn Enterprises is the conglomerate that represents the holdings of "Icahn-ic" activist investor Carl Icahn, who owns over 90 percent of the company. Icahn recently made news when he told CNBC that he thought bitcoin and other cryptocurrencies are "ridiculous" and that he "wouldn't touch that stuff."
15/30
andersphoto / Shutterstock.com
15. Macy's, Inc. (M)
Price per Share: $27.86
P/E Ratio: 5.53
P/S Ratio: 0.36
Legendary retailer Macy's is a mere 12 years from celebrating the bicentennial of its founding and six years from celebrating the 100th anniversary of its famous Thanksgiving Day Parade — originally known as the Christmas Parade — in New York City.
Wall Street 101: How to Invest in Stocks — A Beginner's Guide
16/30
Osugi / Shutterstock.com
16. MetLife, Inc. (MET)
Price per Share: $45.49
P/E Ratio: 12.58
P/S Ratio: 0.77
New York-based MetLife is an insurance company that also engages in business surrounding annuities, employee benefits and asset management. The company was originally founded by New York businessmen in 1863 under the name the National Union Life and Limb Insurance Company.
17/30
peterspiro / Getty Images/iStockphoto
17. HCA Healthcare, Inc. (HCA)
Price per Share: $97.43
P/E Ratio: 16.37
P/S Ratio: 0.79
Nashville's own healthcare services provider HCA Healthcare has been on a tear since late last year. Since trading under $80 a share for most of November, it has spent most of March trading over the $100 mark.
18/30
RiverNorthPhotography / Getty Images
18. Tyson Foods, Inc. (TSN)
Price per Share: $74.03
P/E Ratio: 9.73
P/S Ratio: 0.69
Tyson Foods is a meat-producing conglomerate that owns brands including Tyson, Jimmy Dean, Hillshire Farm and Ball Park. Across all of them, it produces one-fifth of the beef, pork and chicken in the United States.
19/30
Mike Mozart / Flickr.com
19. Dollar Tree, Inc. (DLTR)
Price per Share: $93.63
P/E Ratio: 12.99
P/S Ratio: 1.01
Operating out of Virginia Beach, Va., Dollar Tree is a retail store chain offering goods for a set price of $1. The company opened 603 new stores in the last year.
Related: 10 Dollar Store Items That Aren't Even Worth the Buck
20. The Kroger Co. (KR)
Price per Share: $23.47
P/E Ratio: 11.23
P/S Ratio: 0.17
Cincinnati-based grocer Kroger has a string of stores between it and its subsidiaries, which include Ralphs, Fred Meyer and King Soopers, stretching across the country. As of late last year, the company had 2,793 retail food stores and operated the Simple Truth and Simple Truth Organic brand of consumer goods.
21/30
Mike Mozart / Flickr.com
21. Kohl's Corporation (KSS)
Price per Share: $62.80
P/E Ratio: 12.27
P/S Ratio: 0.57
Founded in 1962, Kohl's operates 1,154 department stores out of its Menomonee Falls, Wis. headquarters. The stock is on a tear since last year, gaining more than 50 percent since the beginning of November.
Check Out: Ways to Bargain at Walmart and Other Major Retailers
22. Alaska Air Group, Inc. (ALK)
Price per Share: $61.49
P/E Ratio: 7.36
P/S Ratio: 0.96
Alaska Air Group has been in business since 1932, offering passenger and cargo air transport through 1,200 daily flights to almost 120 different destinations in four countries. Interestingly enough, it's headquartered out of Seattle despite the name.
23/30
Michael Gordon / Shutterstock.com
23. Thor Industries (THO)
Price per Share: $112.17
P/E Ratio: 13.54
P/S Ratio: 0.73
Thor Industries designs, manufactures and sells a range of recreational vehicles through a broad brand portfolio that includes Airstream, Tommy Bahama, Windsport and many more. Founded in 1980, the company operates out of Elkhart, Ind.
24/30
Raysonho @ Open Grid Scheduler / / Wikimedia Commons
24. AECOM (ACM)
Price per Share: $34.74
P/E Ratio: 13.79
P/S Ratio: 0.30
AECOM is a design firm based in Los Angeles that provides a wide variety of services in developing and building infrastructure projects. The company was founded in 1980 and changed its name from AECOM Technology Corporation to AECOM in 2015.
25. Assurant, Inc. (AIZ)
Price per Share: $89.69
P/E Ratio: 9.55
P/S Ratio: 0.77
Assurant is a New York-based insurance company that offers protections for a wide variety of products, from homes to cars to major appliances. The company was founded in 1892 and only changed its name from Fortis to Assurant in 2004.
26/30
Mike Mozart / Flickr.com
26. The Michaels Companies, Inc. (MIK)
Price per Share: $19.65
P/E Ratio: 9.85
P/S Ratio: 0.70
The Michaels Companies operates crafts retail stores that sell over 30,000 different products for decorating, framing and arts and crafts. This March, the retailer announced plans to close 94 of its Aaron Brothers framing and art supplies stores due to the popularity of online shopping.
27/30
Casimiro PT / Shutterstock.com
27. Penske Automotive Group, Inc. (PAG)
Price per Share: $42.60
P/E Ratio: 5.97
P/S Ratio: 0.17
Based out of Detroit suburb Bloomfield Hills, Mich., Penske Automotive Group is a transportation services company that specializes in selling commercial vehicles. The company's P/S Ratio is microscopic, offering investors nearly $6 in revenue for every $1 they spend on a share.
28/30
Stephen Harris / Flickr.com
28. Realogy Holdings Corp. (RLGY)
Price per Share: $27.16
P/E Ratio: 8.73
P/S Ratio: 0.59
Real estate services company Realogy Holdings has some 14,800 offices with 289,000 independent sales agents operating across the globe. Its subsidiaries include Century 21, Coldwell Banker and Sotheby's International Realty.
Don't Miss: Common Real Estate Myths You Need to Know
29/30
DmyTo / Getty Images/iStockphoto
29. Trinseo S.A. (TSE)
Price per Share: $74.40
P/E Ratio: 10.19
P/S Ratio: 0.75
Based out of Philadelphia suburb Berwyn, Penn., rubber products maker Trinseo's stock has been in a steady uptrend for over three years, more than quadrupling in value since the end of 2014.
30/30
Casimiro PT / Shutterstock.com
30. Tenneco Inc. (TEN)
Price per Share: $53.01
P/E Ratio: 13.56
P/S Ratio: 0.30
Tenneco designs, builds and sells products that cut pollution and improve performance for light vehicles, commercial trucks and a range of other vehicles. Founded in 1987, the company operates out of Lake Forest, Ill.
Click to discover the most undervalued stocks you can invest in.
Learn: How to Buy Stocks Online or With a Broker
This article is produced for informational purposes only and is not a recommendation to buy or sell any securities. Investing comes with risk to loss of principal. Always conduct your own research and consider your investment decisions carefully.
All prices and price-ratios are accurate as of market close on March 27, 2018. Data from Yahoo Finance, using P/E and P/S ratios trailing 12 months.
Some images are representational of companies discussed.
About the Author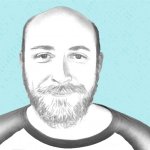 Joel Anderson is a business and finance writer with over a decade of experience writing about the wide world of finance. Based in Los Angeles, he specializes in writing about the financial markets, stocks, macroeconomic concepts and focuses on helping make complex financial concepts digestible for the retail investor.