Billionaire Investor Sounds Recession Alarm, But Doubles Down on These 2 Stocks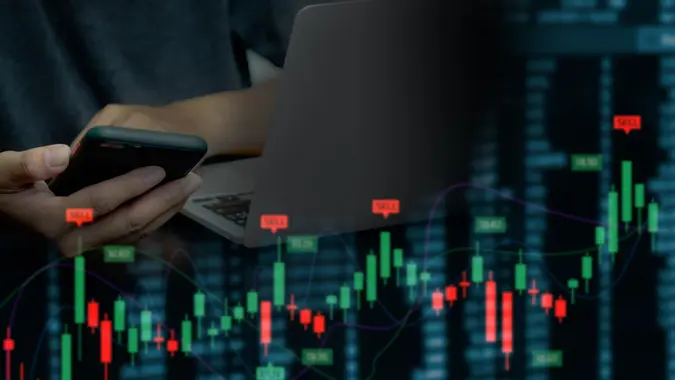 hirun / iStock.com
Paul Singer, hedge fund manager at Elliott Investment Management, is among the billionaire investors and other financial experts who see a recession on the horizon.
The National Bureau of Economic Research says a recession has occurred, or is occurring, when the economy shows at least two quarters of contraction in the gross domestic product. Other indicators often occur during this time, as well, such as increased unemployment, a bear stock market, and declining wholesale and retail sales.
Singer, who accurately predicted the 2008 financial collapse and today's inflationary environment, said he sees a "high-risk environment" right now. He told Yahoo Finance: "There's a significant chance of recession. We see the possibility of a lengthy period of low returns in financial assets, low returns in real estate, corporate profits, unemployment rates higher than exist now and lots of inflation in the next round…"
However, Singer has put his money, or more specifically, the money of Elliot Investment Management, into at least two notable stocks.
Marathon Petroleum
Elliott Investment holds $1.47 billion of this stock, which makes up 10.5% of the management portfolio. With a market cap of $57 billion, Marathon has outperformed equity markets significantly, Yahoo Finance reported.
Zacks indicated that Marathon is currently undervalued, and rates it a "hold." The stock rose 60% in the past year and may have more growth on the horizon.
Take Our Poll: Would You Move for a Job That Paid You a $10,000 Signing Bonus?
Pinterest
With the social media landscape in tumult — TikTok on the verge of being banned, Facebook charging subscription fees for "verified" profiles, and Twitter undergoing massive changes — one social media platform is quietly showing solid growth.
Pinterest stock value has grown by 20% in the past 12 months, indicating the platform's staying power. It makes up 5.5% of Singer's portfolio.
Several investment experts and websites, including Macroaxis, recommended Pinterest as a "strong buy" right now. And at a price per share of under $30, it's an affordable stock for retail investors.
More From GOBankingRates