Donald Trump's Stock Portfolio: See How You Can Invest Like the Presidential Candidate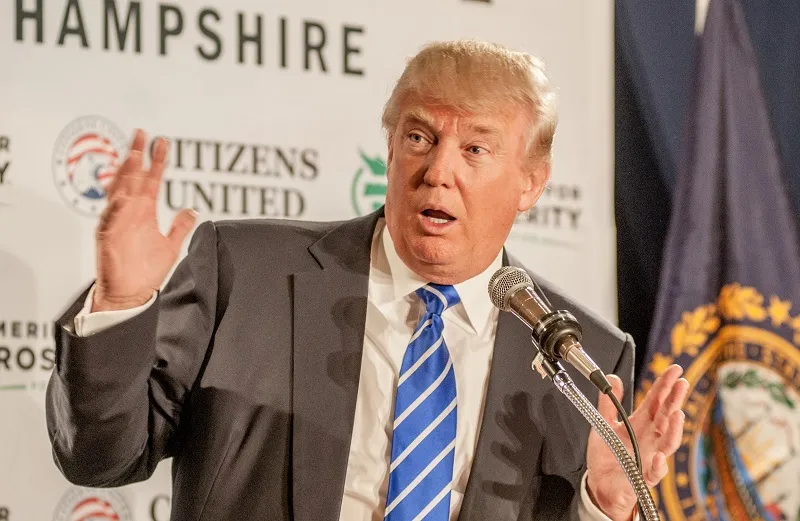 Donald Trump running for president means the world is now privy to detailed information about how the billionaire earns his fortune.
In June, Trump claimed that his net worth was $8.74 billion. But on July 15, the Republican candidate's campaign released a statement saying Donald Trump's net worth is actually more than $10 billion.
While it's absolutely true that Trump is an extremely wealthy man, his total net worth might be much less than the number he's been touting. As the Wall Street Journal reports, Trump's federal financial disclosure indicates his assets are valued between $1.5 billion and $2.1 billion. Twenty-three of his assets, however, were labeled as "over $50 million," which makes it hard to accurately value his assets and net worth.
But, the Bloomberg Billionaires Index conducted an analysis based on Trump's 92-page financial disclosure. The analysis found his net worth was closer to $2.9 billion — an underwhelming 29 percent of the number he constantly boasts. Meanwhile, Forbes puts his net worth at around only $4 billion.
Related: NBC and Macy's Fire Trump: What's Donald Trump's Net Worth Now?
Donald Trump Financial Disclosure Details
Donald Trump's financial disclosure states Trump has between $265 million and $450 million worth of liabilities and that he received income from ice skating ($8.6 million), modeling ($2.2 million), the Miss Universe pageant ($3.4 million), speeches ($1.9 million) and books (ranging from $15,000 to $100,000 in royalties), reports the Wall Street Journal.
The financial disclosure also confirms that a personal Donald Trump bankruptcy has never been filed. Regardless, he has been vocal about his belief that filing bankruptcy can be a very smart move. On June 19, he tweeted, "Almost every major dealmaker has used the bankruptcy laws as a business tool. Icahn, Black, Zell — but nobody says they went bankrupt!"
Donald Trump's Stock Portfolio
Donald Trump's financial disclosure also contains information about the magnate's stock portfolio, which is reportedly valued between $33.4 million to $87.9 million, reports Business Insider. His portfolio is extremely diversified, with stock in hundreds of companies such as financial firms, technology companies and defense contractors. Here's an overview of Trump's stock holdings:
Some of the businesses he has a stake in are major household names, including Nike, Google, Apple, Philip Morris, Morgan Stanley, Whole Foods and Facebook.
His holdings are kept in accounts at JPMorgan, Barclays, Deutsche Bank and Oppenheimer.
Specifically, the JPMorgan account includes 60 positions, valued between $1,251,008 and $2,617,000.
The Barclays account contains stocks in 32 companies and cash valued between $49,021 and $396,001.
Trump has two accounts at Deutsche Bank, containing his investments, cash and treasury bills in 173 companies. Their combined value is between $21,725,129 and $51,595,016.
The Oppenheimer account includes 31 investments worth between $10,380,031 and $33,301,000 and cash.
Photo credit: Andrew Cline / Shutterstock.com