Forget the Stock Market: Invest in Burial Plots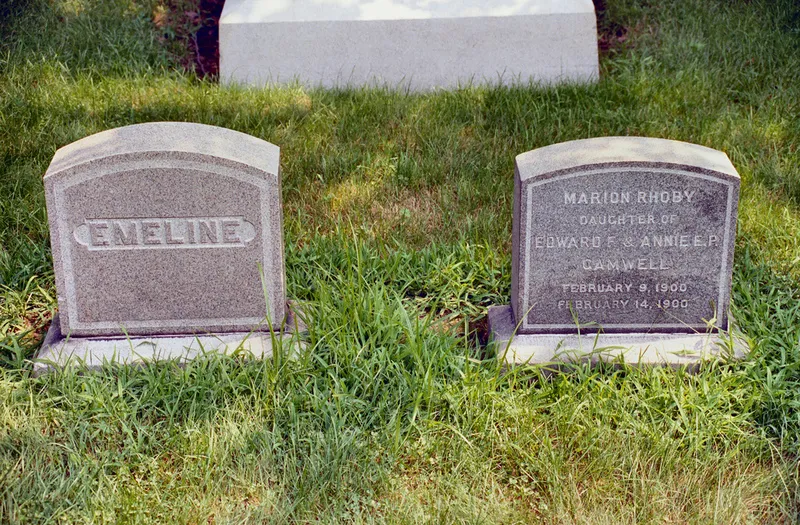 Death — like taxes, it's one of the only things in life that can't be avoided. It's also one of those fatally interminable moments we seem to spend so much of our brief lives mulling over and planning, even though we won't be around to see what happens in the end.
What kind of flowers do I want? Which casket should I pick? What color suit do I wear? Should I invite the in-laws' side of the family? But most of all, Where do I want to be buried?
When you think about it, the spot we choose to sleep for all of eternity is the most important of them all … since, well, it's for eternity. But more important is the fact that our choice of burial plots, much like purchasing a house or a piece of property, is an investment that can either net us a profit or drive us literally to a poor grave.
Buying a cemetery plot ahead of time can save money, but selling it at a later date (before you die) can earn you even more.
An Expensive Commodity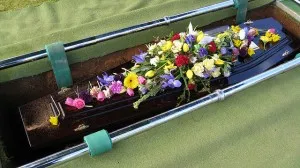 Never mind saving for retirement; pulling off a funeral calls for its own separate savings account. On par with weddings as the costliest one-time event in a given person's lifetime, the Federal Trade Commission, according to Dough Roller, has stated that a traditional funeral service can set back a family, on average, between $6,000-$10,000. That's not even taking into account expenses for the coffin, funeral home fees, embalming, multiples viewings, church services, music, post-service catering, newspaper obituary pricing and your headstone.
Unless you're looking for the cheap, budget-friendly way to dispose of your remains (like cremation), or the eccentric, unorthodox send-off (your corpse, shot into outer space), your funeral isn't complete until you find a cemetery and a favorite place to be buried.
Burial Plots: Location, Location, Location
Perusing cemetery plots for sale is a lot like house hunting. Morbid though it sounds, the parallels can't be ignored. Is your future grave site situated in an idyllic hilltop parkland, under a shady tree, overlooking the ocean? Is the grass manicured like a country club golf course? Is the cemetery historic? Is it in a big city, or a small town, in a clean, safe area or close to surviving family? Is there ample room to bury a spouse, sibling or next of kin when they pass away?
Burial plots are prime pieces of real estate dependent mostly on a couple of factors: Where they're located and when they're purchased. It can be either an uneasy or comforting feeling to know that your final resting place is reserved and waits for you. But like drafting a final will, reserving a plot in advance, years before it's needed, can be cheaper for you and your family compared to finding a burial spot at the last minute.
Related: Why Americans Can't Afford to Die
Cemetery plots vary wildly in price, from hundreds to thousands and tens of thousands of dollars. To a large degree, it all comes down to supply and demand.
In 2011, the first generation of Baby Boomers turned 65 and within 20-30 years will begin occupying our nation's already overcrowded cemeteries. Two million people die each year. And cheaper burial sites in sparsely-filled graveyards will fetch top dollar in 25 years when empty plots are filled up.
A CraigsList search reveals that cemetery plots vary in price according to location. A plot near the main entrance of the Forest Lawn Hollywood Hills cemetery in Los Angeles advertised this month for $5,400; a comparably sized single plot in Ft. Lauderdale, Fla., $4,500; and in Lincoln, Neb., the same plot costs a mere $600.
Grave Decisions
Why are there burial plots for sale on Craigslist? It may seem odd to find such a solemn parcel among advertisements for used cars and apartment rentals, but due to the economic downturn, many people have turned to putting their own burial plots on the market to earn some money.
Many Americans are already opting out of funerals and physical burials altogether to cut expenses. According to a recent report from the Consumerist, people are increasingly choosing cremation, which carries an average price of $1,650, versus, traditional burial, costing about $7,300.
Keep reading: Cremation or Burial — Choosing an Option that Fits Finances and Values
Those who were set on being interred under the Earth have had to turn back on their dreams, however. USA Today published a story on a Florida couple who bought 30 years ago two side-by-side plots for each other in the cemetery of their choice. Now, in their late 70s, the elderly partners have had to advertise the cemetery space in hard financial times. The publication said that the pair of lots were purchased in 1978 for $1,500; the same plot, in current dollars, demands $4,000.
The Wall Street Journal recounted the story of Maryland resident John Dotson, who purchased a plot in Rockville's Parklawn Memorial Park for $1,500 in 1990. Today, the cemetery appraises the property at $4,555. According to the story, Dotson had incurred a series of illnesses and financial setbacks leading him to put his double plot up for sale.
Selling Cemetery Plots
A burial plot up for sale doesn't always mean its original owner is struggling financially. Sometimes p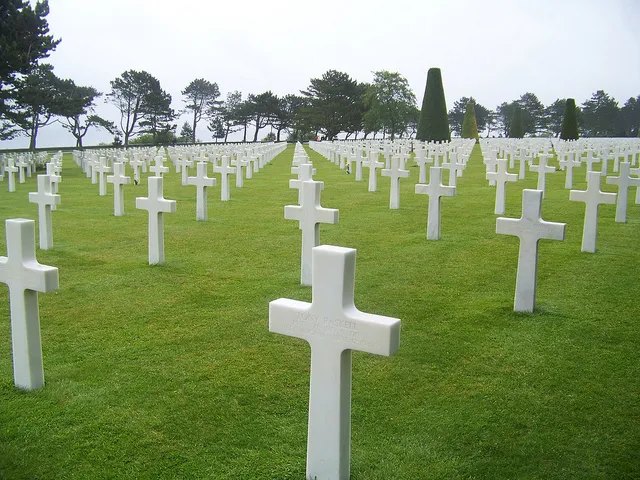 eople move and prefer to find a cemetery in their new home state. Despite rising costs of cemetery real estate, for every seller there is a buyer. If you're interested in selling, there are some things to plan out before making the investment in a burial plot.
Burial plots are an asset. Though costly to buy, many desirable plots appreciate in value and can profit the seller looking for a return on their initial investment.
Consult with family. Ask your husband or wife, children or other loved ones: Are you okay with my decision to sell? A married couple should be in accord over agreeing to sell the double plot designed to hold the remains of two people. Will your children need to travel hundreds, if not thousands, of miles to put flowers on your new grave? Family can keep your impulses in check if you've thought of selling your unwanted burial spot out of desperation. Check if selling your burial plot is legal — a sibling, spouse or next of kin may hold joint rights to it.
Check market values. Cemetery plot values fluctuate the same way as commercial and residential property. Keep in mind that your plot's value is determined by a number of local factors, like current real estate values of the city your cemetery is situated in.
Advertise. Craigslist and other online classified sites are a good way to let potential buyers know that a plot is up for sale. Cemeteries rarely buy back their own plots, but a well-placed ad might attract the attention of an interested buyer. Grave Solutions and American Cemetery Properties are cemetery registries that can assist. When devising an ad, be specific — describe the location, neighborhood and plot dimensions the same way you would advertising an apartment. Attach a photo, if possible. This gives the buyer a visual idea of the product they're browsing.
Be open to negotiate. There are reportedly one million unwanted, unused burial plots in the United States — enough choice that a prospective buyer may move on if you set your price too high. Selling a burial plot is based on market, not sentimental, value.
Stay on top of the deal. Stay close with cemetery representatives if you're finalizing a sale. They can issue you the proper paperwork transferring ownership of the plot to a new buyer. They'll also be there to inform both buyer and seller of any closing fees.
A reminder for buyers: Don't be dissuaded by the terms "used" or "pre-owned." Nobody has ever been buried in a pre-owned cemetery plot; it's only been purchased as part of someone's prior funeral planning arrangements that have since changed.
Remember that this article is aimed towards people looking to buy or sell cemetery plots already pre-owned for proper burial purposes. There are many unscrupulous people who buy up and "flip" precious burial land with the express intent of scamming impressionable buyers. It can place further distress on families already bereaved by a death of a loved one, in need of a last-minute burial plot.
The buying and selling of a cemetery plot benefits both parties involved. The seller earns a profit off a valuable asset; the buyer inherits a parcel that will appreciate in value. Considering the sensitivity of the subject matter at hand, a fair transaction gives a burial plot, and its new owner, the respect it deserves — and an appreciation for being alive.
Photo source: Will Hart, Stephen Ridgway, Wayne Hsieh