If You Invested $1 in Tesla 12 Years Ago, How Much Money Would You Have Now?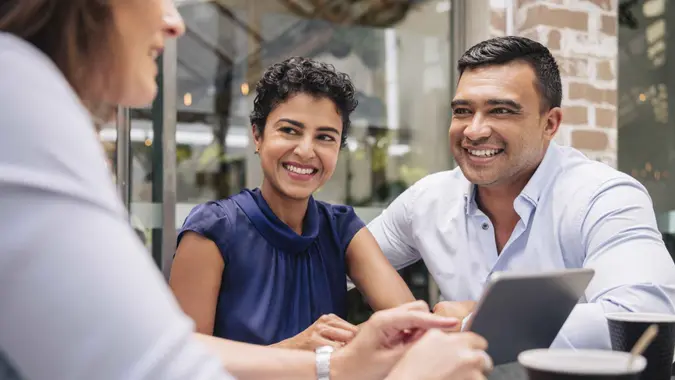 JohnnyGreig / Getty Images
Electric vehicle giant Tesla has had a knack for being in the right place at the right time, having soared to the top of the global EV market because it was quicker out of the gate than competitors. But there was at least one instance when Tesla had bad timing: It chose to go public on a day that the Dow dropped more than 250 points.
The date was June 29, 2010, and Tesla shares sank early before rallying later in the day. Since then, the Elon Musk-led company has mostly seen its stock price soar ever higher.
When you account for stock splits, Tesla's stock has risen more than 12,800% over the past dozen years alone, according to My Wall Street. If you were lucky enough to buy the company's stock on the day it debuted, you'd be sitting in a very good financial position right now.
Even if you had only invested a dollar in Tesla stock during its early days, you'd still have enough money to celebrate with an expensive dinner for two at an upscale restaurant.
As Benzinga reported, Tesla went public at a price of $17 per share, increased the size of the offering and priced above an expected range of $14 to $16. The stock closed up 40.5% to $23.84 on its first day of trading and continues to be a top performer today.
Musk, who has never been accused of lacking confidence, told Bloomberg before the IPO that "when people see who's invested in the initial public offering, it's the smartest, most long-term thinking investors in the market … The smartest money in the world is betting on Tesla. They must have a reason for doing so."
Given Tesla's stock market performance, it's hard to argue with Musk's point — at least before a recent slump. Tesla shares have fallen by roughly one-third since peaking at $381.50 in November 2021 and currently trade near $248.
If you had invested $1 in Tesla 12 years ago, you would have $128.33 today, according to My Wall Street's calculations as of Sept. 8. If you had invested $1 in TSLA 10 years ago, you would have $100.89 today.
However, if you had waited to invest in Tesla within the past few years, your payoff would be a whole lot smaller. A $1 investment in the company five years ago would leave you with $10.98 today. It gets progressively worse from there.
Here's what you would today have if you invested $1 during the following time frames:
4 years ago: $10.27
3 years ago: $8.17
2 years ago: $0.97
1 year ago: $0.65
As those numbers show, investing in Tesla over the last couple of years would have been a losing bet — and in the case of a year ago, a losing bet of more than one-third.
Just be thankful you only invested one dollar. If you had invested $100,000 a year ago, that investment would now be worth less than $65,000.
More From GOBankingRates