Is Tesla Stock Still a Buy as Elon Musk Sells Another 22 Million Shares?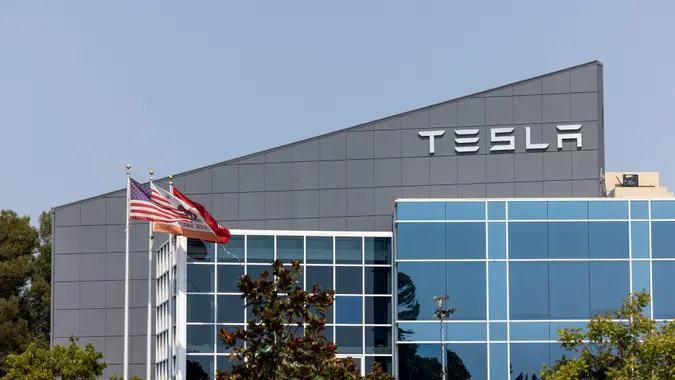 JasonDoiy / Getty Images
Tesla CEO Elon Musk sold another 22 million shares for $3.6 billion on Dec. 14, bringing the total to $40 million worth of shares sold since he made the $44 billion Twitter deal. The move sent the already embattled stock tumbling, analysts slashing their views, and is making investors increasingly anxious.
Shares of Tesla are down 61% year-to-date.
Investors' worries stem from believing that Musk is not focused enough on Tesla since he took the reins of Twitter, that he's putting too much collateral from the EV company to pay for the deal and that his recent tweets might damage the brand- hurting the stock further.
Musk had said on April 28 that there would be "no further TSLA sales planned after today"- a tweet many users reposted after the latest stock unloading.
Proof of the mounting anger among investors, the third largest individual shareholder of Tesla, KoGuan Leo, tweeted on Dec. 14:  "Elon abandoned Tesla and Tesla has no working CEO. Tesla needs and deserves to have working full time CEO."
Wedbush Securities analyst Dan Ives said in a note that the fact that Musk is still selling stock is putting "massive pressure on Tesla shares which have significantly underperformed the market since Musk took over Twitter in late October."
"Investor frustration is building as the Musk brand has quickly deteriorated over the past six months and has taken an accelerated turn for the worse since he officially took over Twitter ownership. The perception of the Street is reality for now and Musk appears to be laser-focused on Twitter instead of his golden child Tesla which instead is seeing him sell stock on a consistent basis," Ives wrote.
Ives added that while Wedbush remains bullish on the long-term, the situation is getting to the point that "more activism and growing investor frustration will force the Board of Tesla to confront some of these issues head on in the near-term."
In addition, Goldman Sachs analyst Mark Delaney cut both his earnings estimates and his target for the stock price. Delaney shared in a Dec. 13 note that Musk's role at Twitter has made Tesla's brand "more polarizing."
However, Delaney still has a Buy opinion on the stock, as he believes that the Inflation Reduction Act's electric tax break — for which Tesla cars will be once again eligible in 2023 — might drive growth.  
More From GOBankingRates