Johnson & Johnson Shares Fall After COVID-19 Vaccine Stall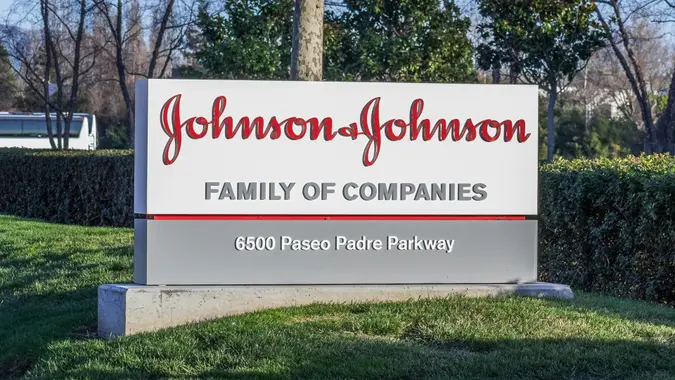 Sundry Photography / Shutterstock.com
Johnson & Johnson stock looks to be feeling the nasty side effects of bad company news, dropping 2.3% on Tuesday. The dip follows news reported by STAT on late Monday night that, following an unexplained illness experienced by a participant, the company has paused its late-stage coronavirus vaccine study.
CFO Joseph Wolk expanded on the company statement on CNBC's "Squawk Box," stating, "We're letting safety protocol follow proper procedure here." He added that the pause in the vaccine study should "reassure the public that every scientific, medical and ethical standard is being applied here."
Phase three of Johnson & Johnson's clinical trials, which rolled out in September, comprised 60,000 participants — twice the size of trial studies from fellow vaccine makers Moderna and Pfizer. It's not clear just how close to the finish line Johnson & Johnson was before progress was halted due to the "adverse event," as the participant's illness has been described. There's also no word on what exactly the person is suffering from.
"We must respect this participant's privacy," Johnson & Johnson said in a statement late Monday. "We're also learning more about this participant's illness, and it's important to have all the facts before we share additional information."
There's also no word yet on if or when the trial will resume. Just as it remains in question what a future vaccine might cost.
More From GOBankingRates