10 Most Undervalued Stocks of 2020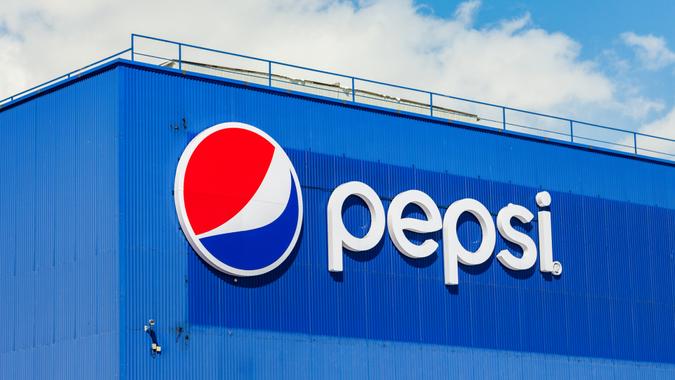 FotograFFF / FotograFFF / Shutterstock.com
Unfortunately, the only 100% surefire way of knowing what stocks are truly undervalued is to wait a decade or two. Not especially helpful for you right now, but them's the breaks. Not to mention, not a lot of Americans are thinking that hard about buying stocks right at the moment as uncertainty about nearly every aspect of the economy swirls through the country. Simply put, a lot of people are thinking that now is the time to focus on padding their emergency funds to ensure they can continue to afford the basics for the next few months. However, the massive market crash has created a buying opportunity for those lucky enough to find themselves in a stable financial situation. In fact, major downswings in the market can create a paradise for a particular type of investor: the value investor.
The core aspect of this approach is to focus not just on the company you're investing in but the price you're investing at. If the classic investing advice to "buy low, sell high" applies here, value investors especially focus on the "buy low" part. It's part of why the massive success of Warren Buffett — probably the world's most famous value investor — doesn't come with stories of how he built his multibillion fortune by taking a big chance on Tesla or Netflix early on, and then watching the stocks take off like rocket ships. Sure, a lot of the people made a mint on those stocks, but rocket ship or no, almost none of them came anywhere close to matching the fortune Buffett's built with his decades of value-driven investing. And, with much of the stock market currently selling at prices a quarter or a third lower than they were just a few weeks ago, that means finding a lot of value for your invested dollar is easier now than at any time since 2008.
So, while it's unrealistic to anticipate success on the level of Warren Buffett (sorry) — not to mention, irresponsible to be buying stocks now if you aren't sitting on a healthy emergency fund (again, sorry) — taking the value approach can help you make enough smart stock investments to keep your nest egg healthy and growing.
Undervalued Stocks
Of course, in order to pursue a value investing strategy, you need to have an understanding of what makes a stock a "value" buy. There are many ways of doing that. For instance, plenty of people right now might be focusing on which industries are hardest hit, thinking that things like airlines, casinos or cruise ship companies are suffering a temporary shock that you could wait out provided you're ready to hold the stock for the next decade or so. However, that definitely involves some reading of tea leaves and taking on some very clear risks by rolling the dice on a troubled industry. The more traditional approach, though, relies not on trying to analyze the current market situation but by focusing on price ratios — simple metrics that compare a stock's price to some of the company's basic financial stats on a per-share basis.
The most notable of these is price-to-earnings ratio, or P/E ratio, which is the share price divided by the company's net income per share in the last 12 months. In essence, it tells you how much you're paying for each dollar of actual profits your share represents. Stocks with lower P/E ratios are seeing their profits discounted by the broader market for some reason. There might be some good reasons — a public scandal, maybe, or a failure to adequately evolve with the market — but a low P/E ratio can also be an example of the market simply undervaluing an otherwise quality company.
The same concept applies to other aspects of how a company operates. For example, price-to-sales ratio (P/S ratio) uses revenue instead of profits.
Price ratios alone aren't perfect. If you had focused solely on P/E ratio 10 years ago, a stock like Amazon would have been a hard pass. The opposite is also true as value investors always keep an eye out for what they call "value traps," or stocks that are really cheap because, well, they're just bad stocks. But, while you'll never find an investing strategy with a perfect batting average across the board, focusing on price ratios has a long track record of relative success.
So, to present some of the most undervalued stocks of 2020, here's a look at 10 stocks that satisfied the following criteria during the first quarter:
Have a P/E ratio below 15
Have a P/S ratio below 1
Are based in the United States
Have received an average analyst rating of "buy" or better as reported by Finviz.com
While there's no guarantee that these companies will perform better than others over the course of the year — especially given the recent turmoil on the market — you'll at least be getting a good price based on their most recent earnings reports. And, if you're a really dedicated value investor, sometimes that's all you need to know.
Phillips 66 (PSX)
Market cap: $22.19 billion
Net income (past 12 months): $3.08 billion
Earnings per share: $6.77
P/E ratio: 7.43
Phillips 66 is largely a provider of logistic and services support to oil and gas companies. As what's known as a "midstream" operator, the company primarily works in transporting and storing crude oil and other fuels on their way to market. In addition, the company has a materials segment that manufactures and markets specialty chemical products.
Delta Air Lines Inc. (DAL)
Market cap: $19.91 billion
Net income (past 12 months): $4.77 billion
Earnings per share: $7.30
P/E ratio: 4.26
Richard Branson is famously quoted as saying the fastest way to become a millionaire is to "become a billionaire and buy an airline." And of course, airline stocks were among the hardest hit by the coronavirus outbreak. The industry appears to be on the verge of a brutal few months while travel is severely limited. However, it's also worth noting that such a calamity might also mean buying stocks like Delta could pay off in the long term. Warren Buffett, for instance, spent over $45 million buying nearly 1 million shares in recent weeks.
Dell Technologies (DELL)
Market cap: $29.14 billion
Net income (past 12 months): $3.91 billion
Earnings per share: $6.03
P/E ratio: 6.52
You have to love any company where its ticker is also its name. There are more logical reasons to love Dell, though, including that small P/E ratio and tiny P/S ratio of 0.29 that indicate the computer maker is making more money than its current share price seems to warrant.
The Allstate Corporation (ALL)
Market cap: $26.30 billion
Net income (past 12 months): $4.85 billion
Earnings per share: $14.03
P/E ratio: 5.92
Allstate says you're in "good hands" with their insurance, but is the same true for investors who own their stock? Time will tell, but the current state of affairs includes low price ratios and a dividend yield of 2.77% that gives the company a good chance at producing solid returns over time.
American International Group (AIG)
Market cap: $22.27 billion
Net income (past 12 months): $3.35 billion
Earnings per share: $3.74
P/E ratio: 6.87
Okay, so this might be a pretty hard sell for anyone who lived through the financial crisis. (No, the other financial crisis.) But, while that remains what AIG is most famous for, it was over a decade ago, and the present iteration appears to be on better financial footing.
MetLife Inc. (MET)
Market cap: $27.24 billion
Net income (past 12 months): $5.90 billion
Earnings per share: $6.06
P/E ratio: 4.91
Insurers are clearly a business to be in for low P/E ratios, so you should be careful to compare your options within the industry before making a choice. That said, MetLife should warrant serious consideration for a spot in your portfolio given its strong dividend yield of 6.37%.
General Motors (GM)
Market cap: $30.71 billion
Net income (past 12 months): $6.73 billion
Earnings per share: $4.57
P/E ratio: 4.70
Few industries are cyclical as the auto industry, a new car is one of the easiest purchases to delay for a large section of America. As such, the current shock is likely to hit GM and other car markers hard. However, in the long term, GM remains attractively priced as compared to others in its industry, offering a massive 7.2% dividend yield based on current prices.
HCA Healthcare Inc. (HCA)
Market cap: $31.34 billion
Net income (past 12 months): $3.51 billion
Earnings per share: $10.07
P/E ratio: 9.2
Based out of Nashville, HCA is a healthcare company that operates hospitals across the country. And, as another stock offering a dividend alongside its low price ratios, it could be a great way to diversify a portfolio that's lacking in healthcare stocks.
Cigna Corporation (CI)
Market cap: $58.32 billion
Net income (past 12 months): $5.10 billion
Earnings per share: $13.44
P/E ratio: 11.67
Among the nation's largest health insurers, Cigna has some clear signs that it might be worth considering over several of the competitors. Its P/E ratio and P/S ratio are lower than those of Humana, United Health and Anthem.
CVS Health Corporation (CVS)
Market cap: $69.96 billion
Net income (past 12 months): $6.63 billion
Earnings per share: $5.08
P/E ratio: 10.56
Of course, there is one health insurance company that appears to offer an even better value for your invested dollar than Cigna, and that's CVS. The pharmacy retailer made a huge move into a more broad-based healthcare company when it purchased Aetna, and today it appears to offer investors a cheap entry into that market. With lower price ratios than most of the competition and a dividend over 3.5%, this could be one stock that would find a good home in your retirement fund.
Stock information is accurate as of March 25, 2020, and subject to change.