Nike Stock Sees a 10% Surge as Its Revenue Goes Through the Roof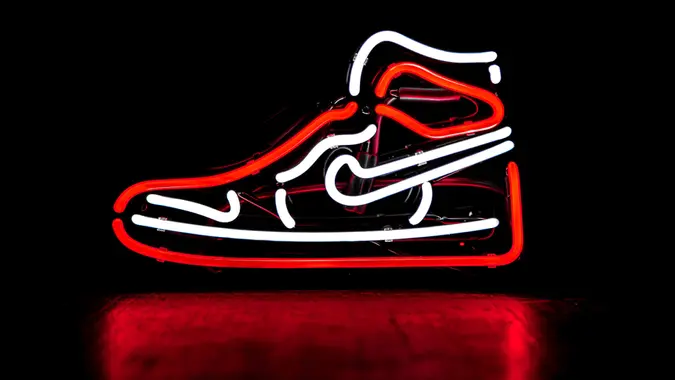 ©Unsplash
Stock in Nike soared this week after an excellent earnings report that had markets buzzing. And while they did manage a significant bump in profits, the bigger focus might be on the company offering guidance at a time when most corporations are holding off on projections while the pandemic and an election continue to make the future especially difficult to read.
Analysts had been expecting Nike to show a fairly average quarter, so when they reported net income of $1.52 billion, or $0.95 share, when the consensus analyst estimate was for less than half that, it prompted an immediate reaction in after-hours trading that has spilled over to produce a big bump that sent shares north of $120 overnight.
"Over the past several months, we've established clear objectives for our business and we have been relentless in our focus on those objectives and the results are reflecting that," said President and CEO John J. Donahoe II to reporters during the earnings call. "Our revenue trend is improving with Q1 flat to prior year on a constant currency basis. Greater China, EMEA, Japan and South Korea have already returned to growth. But more than the financial results, it's the continued strength of our brand, the response we're seeing from consumers and our unique position to be able to capitalize on our potential that excites me even more. We're getting stronger in the places that matter most. And even in the midst of disruption, we are on the offense."
However, it was the guidance that called for sales, margins and profits to hold steady over the next year. Normally, that sort of prediction might not produce so positive a result. But with so much chaos and many firms holding off on guidance until they feel more certain, Nike showing the confidence in their business to make such a prediction has clearly produced a reaction in the market.
"This is how NIKE leads," Donahue said on the call. "Innovation is deeply ingrained in this company. And over the past three months, as most companies focused on just surviving, we are continuously bringing forward new compelling product to market. Our innovation pipeline demonstrates both our strength as well as our endurance. At NIKE, innovation is a systemic approach and it's how we extend our lead."
More From GOBankingRates