The Biggest Post-Election Day Stock Market Moves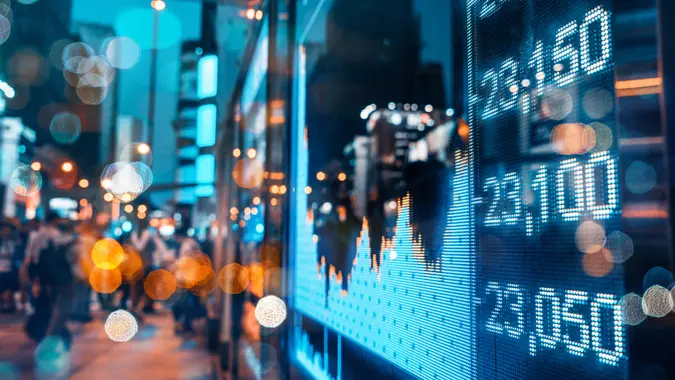 katjen / Shutterstock.com
Though the winner of the presidential election has yet to be forecast, uncertainty isn't clouding the actions of investors. The Dow Jones Industrial Average jumped 650 points, or 2.3%, on Wednesday, while the S&P 500 lifted 2.8% and the Nasdaq composite surged 3.9%. Shares of tech companies Uber and Lyft were especially favored — shooting up more than 11.5% and 9.5%, respectively, on Wednesday morning. 
Uber and Lyft are seeing a rush of investor interest after California, home to both companies, voted in support of Proposition 22. The proposition enables drivers for app-based transportation and delivery companies to be classified as independent contractors in many circumstances, instead of as employees. As such, drivers are not entitled to employee benefits, but under Prop 22, they can qualify for new benefits including minimum earnings and vehicle insurance. The Prop has been hotly contested and generously funded. Raking in $200 million from the companies it would affect including Uber, Lyft and DoorDash, Prop 22 is the most expensive ballot measure in the history of the Golden State.  
Uber and Lyft's boosts are substantial, but it doesn't account for the entire upswing in the stock market, which is possibly owed to a kind of collective turning away from politics. Though we don't know who will be president yet in 2021, we do know that the "Blue Wave" didn't totally happen. And there's a chance that all will stay as it is, more or less, under President Donald Trump's administration. 
"I think the big news for the markets right now at least as it looks preliminary is that there's not going to be a blue wave, which is generally supportive for markets," Mike Lewis, managing director of U.S. equity cash trading at Barclays, said on CNBC's "Squawk Box." "I think that the outlook going forward for markets is this is going to be more about policy and the Fed than it's going to be about politics, which is a good thing for markets."
See which stocks have always surged during election years.
More From GOBankingRates