10 Stocks Elon Musk Has Put in the Spotlight — Are They Worth Your Investment?

7 min Read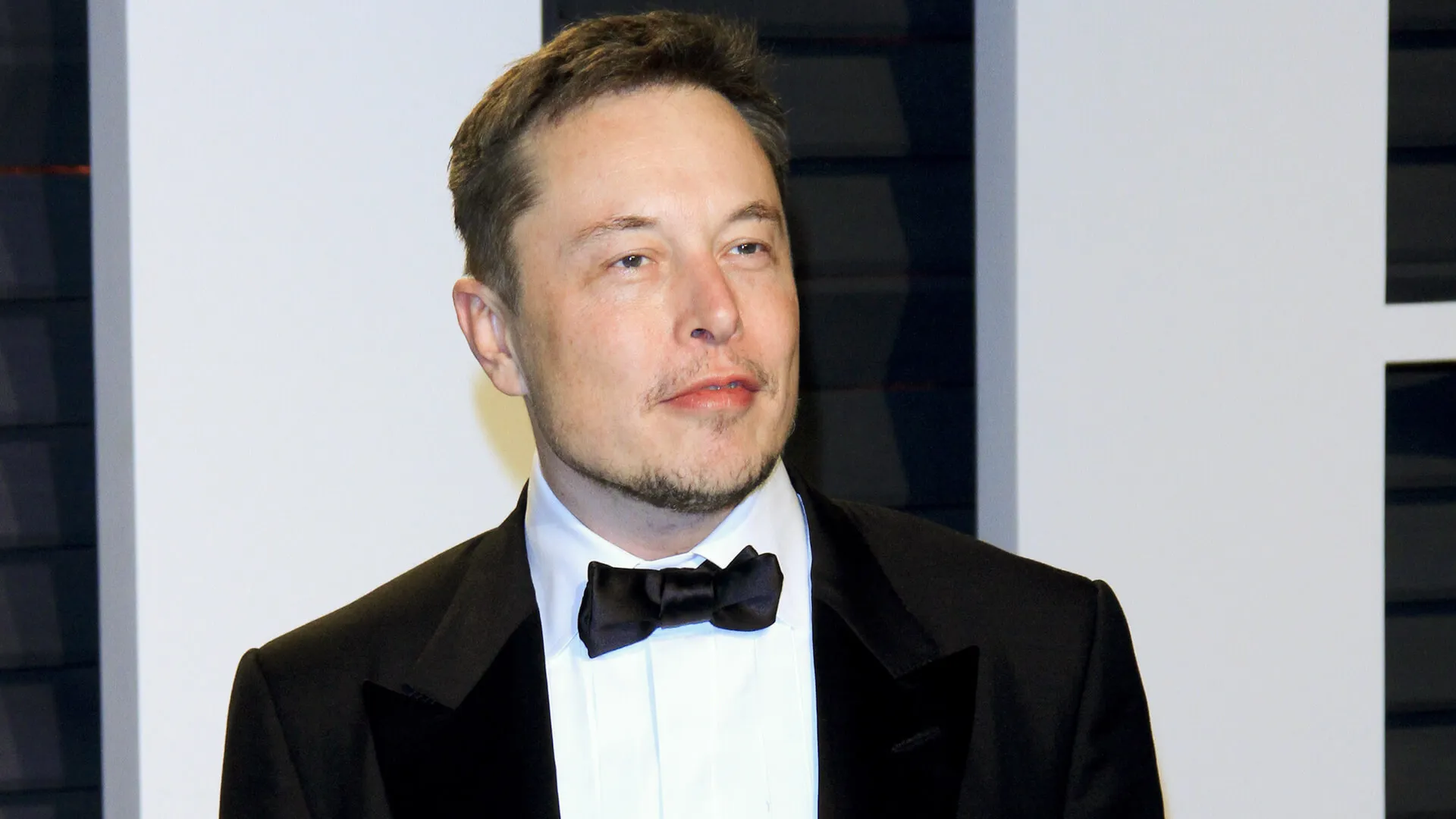 Tesla (TSLA)
Stock price as of June 15: $599.36
Any list of stocks that Elon Musk has put in the spotlight has to start with the company he is most associated with, electric vehicle maker Tesla. One of Musk's most noteworthy tweets was that Tesla had "funding secured" to take the company private at $420 per share, back when the stock was trading in the mid-$330s. That triggered a $20 million fine both for Tesla the company and for Musk personally from the SEC. Equally controversial was Musk's May 1, 2020, tweet in which he stated that Tesla's shares were priced "too high." Yet, just a few months later, in September 2020, Musk acknowledged that the stock price was high but still felt it would be higher five years down the road.
News: Elon Musk Asks: Should Tesla Accept Dogecoin?
Read: This Is When Tesla Will Resume Accepting Bitcoin
PayPal (PYPL)
Stock price as of June 15: $271.89
PayPal is a well-known payments processing company with a market cap of over $319 billion, but it can trace its roots back to X.com, an FDIC-insured online bank co-founded in the late 1990s by none other than Elon Musk. When eBay acquired PayPal in October 2002 for $1.5 billion, Musk himself netted about $180 million. Although Musk no longer has formal ties to PayPal, he's certainly still nostalgic about his early days with the company. In July 2017, Musk bought back his original "X.com" website domain from PayPal.
Check Out: Elon Musk's Essential Tips for Aspiring Entrepreneurs
Altimeter Growth Corp. (AGC)
Stock price as of June 15: $11.55
There's no better sign of support for a company than where someone puts their money. AGC is a glass manufacturer that Musk uses to supply Tesla's vehicle fleet with windshields. With no shortage of windshield manufacturers in the world, Tesla's selection of AGC as its provider is a clear endorsement of the company's products. Of course, Tesla isn't alone. AGC is the leading automotive glass supplier in the world, with 1 in 4 cars having AGC glass. 
Discover: Elon Musk's Biggest Bets That Paid Off
Modine Manufacturing (MOD)
Stock price as of June 15: $16.83
Modine Manufacturing has been producing thermal management and heat transfer products since 1916. Elon Musk and Tesla have been using Modine as the supplier of battery cooling units for the Model S for years. Radio host and provider of advisory services Hilary Kramer noted that companies like Modine are critical to lithium battery users like Tesla because they provide "refrigeration systems that keep all that lithium from exploding."
Read: 10 Major Companies That Accept Bitcoin
See: What Is the Next Big Cryptocurrency To Explode in 2021?
Signal (Privately Held)
Stock price as of June 15: N/A
Signal is a privately held messaging app company that made news when Elon Musk tweeted to "Use Signal" on Jan. 7, 2021. Speculative investors, eager to immediately capitalize on any of Musk's tweets, began to pile into the publicly traded shares of a company known as Signal Advance. That stampede sent shares of Signal Advance up an astonishing 5,100% in just three trading days. Things got so out of hand that the company's CEO, Dr. Chris Hymel, had to issue a public statement, stating, "We strongly recommend people do their due diligence and always invest with care." Hymel also added that "Signal Advance doesn't have an association with Musk or the Signal app."
Check Out: How To Make Money Off the YOLO Market Boom
Etsy (ETSY)
Stock price as of June 15: $166.06
Elon Musk doesn't use Etsy to supply Tesla, but he's clearly a fan of the company. On Jan. 26, 2021, Musk moved markets once again when he tweeted, "I kinda love Etsy." That simple tweet was enough to push shares up 8% almost instantaneously, although it later reversed course and fell 2.1% on the day. And what was it about Etsy that Musk loved so much that he issued his market-moving tweet? As he later clarified, "Bought a hand knit wool Marvin the Martian helm for my dog." The sharp moves higher and lower on the day reflect the amount of speculative trading that surrounds Musk's Twitter account.
Starlink (Privately Held)
Stock price as of June 15: N/A
Starlink isn't yet a publicly traded company, and there's a chance it never becomes one. However, it's one of the hottest properties in the Elon Musk portfolio, and it's certain to continue generating headlines for years to come. Starlink is the constellation of satellites that Musk's SpaceX has been launching into low-Earth orbit to provide broadband internet service to the world. Musk has indicated that it is his intention to bring Starlink public someday, but only after its revenue stream becomes smoother and more predictable. There's little doubt that there will be plenty of hype before that day actually becomes a reality.
See: Why It's Never a Bad Idea To Invest In Apple and These Other Companies
CD Projekt (OTGLY)
Stock price as of June 15: $13.88
Shares of software developer CD Projekt surged in early January 2021 after Musk tweeted out support for one of the company's games. When talking about the new Tesla Plaid Model S sedan, Musk tweeted that "It can play CyberPunk," one of CD Projekt's games. Musk went on to say, "The esthetics of Cyberpunk are incredible btw." With these simple tweets, shares of CD Projekt took off, climbing over 12% in a single afternoon.
GameStop Corp. (GME)
Stock price as of June 15: $222.50
GameStop has been one of the famous "meme" or "YOLO" stocks of 2020-21, with a 52-week high of $483 vs. a 52-week low of just over $3. While the so-called "Reddit mob" of message board users has been directly responsible for driving the stock to stratospheric levels, Musk himself has been able to spike the stock with just a single word. On Jan. 26, 2021, Musk tweeted out "Gamestonk!!" along with a link to the Reddit message board Wallstreetbets. After that tweet, which was sent out after the market closed, the stock tacked on more than 60% in after-hours trading, on top of its 92% gains earlier in the day.
Bitcoin
Cryptocurrency price as of June 15: $39,962.83
In 2020 and 2021, much of the attention surrounding Musk's Twitter account has surrounded cryptocurrency Bitcoin. In late January 2021, Bitcoin spiked over 20% when Musk added "#bitcoin" to his Twitter profile. In early February, Tesla bought $1.5 billion in Bitcoin and announced it would accept it as payment. This pushed Bitcoin up to what was a new all-time high at the time, of $44,200. However, on June 4, Musk tweeted a broken heart emoji and suggested that his love affair with Bitcoin was over. In response, the cryptocurrency fell a few percentage points. Tesla also reversed its plan to accept Bitcoin as payment in May 2021, sending the price of the cryptocurrency back down by a few thousand dollars. Musk made headlines once again in June 2021 when he tweeted that Tesla would resume accepting Bitcoin as payment once miners use more clean energy, pushing the cryptocurrency up by more than 7%. All of these seemingly contradictory tweets only add to the volatility of the already wildly fluctuating Bitcoin price.
More From GOBankingRates
Photo Disclaimer: Please note photos are for representational purposes only.
About the Author