These Are the Stocks Warren Buffett Bought and Sold in 2020
Berkshire Hathaway has been making moves.
Nati Harnik/AP / Shutterstock.com
1/10
No-Te Eksarunchai / Shutterstock.com
Apple (AAPL)
Change in position:

Sold 36,326,710 shares in Q3
Buffett made a big splash in 2016 when he first bought into Apple, as he had famously avoided technology stocks in the past. His original investment of more than 9.8 million Apple shares had grown into 944,295,554 shares by the end of the third quarter, making it Berkshire Hathaway's biggest holding in terms of value by a mile.
Despite selling more than 36 million shares of the stock that rescued his firm from what might otherwise have been a miserable 2020, Buffett still increased his Apple holdings by more than 285% in the third quarter. That's because the sale came after a four-for-one split increased his second-quarter holdings of 245,155,566 by a multiplier of four.
2/10
J2R / Shutterstock.com
Bank of America (BAC)
Change in position:

Bought 85,092,006 shares in Q3
Bank of America remains Berkshire Hathaway's second-largest position. Buffett increased his stake in the company by 9.2% in the third quarter after picking up 31 million shares in the second. BOA is the largest of Berkshire Hathaway's holdings in financial companies, but it's hardly the only one.
Some of the company's top holdings read like a who's who of big American banks—although it did dump its entire stake in Goldman Sachs in 2020. In addition to Bank of America, other banking giants on the list include Wells Fargo, American Express, U.S. Bancorp, JPMorgan Chase.
3/10
subman / Getty Images
JPMorgan Chase (JPM)
Change in position:

Sold

21,241,160 shares in Q3
The Oracle of Omaha's long and storied love affair with the financial sector seems to be waning. Despite a big new buy-in to Bank of America, Buffett sold off a significant portion of his bank holdings in the second quarter and followed up with more cuts in the third—none more dramatic than that of JP Morgan Chase.
As recently as 2019, Chase held a favored position among Berkshire Hathaway's top 10 holdings, but in the third quarter of 2020, Buffett dumped more than 95% of his stock, reducing his holdings from more than 22 million shares to fewer than a million.
4/10
jetcityimage / Getty Images
Kroger (KR)
Change in position:

Bought 3,083,360 shares in Q3
The world learned in February that Berkshire Hathaway had purchased 19 million shares of Kroger—America's largest grocery store chain—in the fourth quarter of 2019. The news sent Kroger shares soaring, but also caused some head-scratching as the grocery segment was under relentless attack from competitors like Amazon and Walmart.
Buffett's intuition proved correct, however, when Kroger posted strong gains in the digital sphere and improved same-store sales growth—all before pandemic fears prompted a run on grocery stores that served Kroger well. Most recently, Buffett doubled down by increasing his holdings by more than 13% in the third quarter.
5/10
shaunl / Getty Images
Costco (COST)
Change in position:

Sold

4,333,363 shares in Q3
Berkshire Hathaway kept its position in Costco unchanged throughout the second quarter before deciding to divest completely and offload 100% of its holdings in the wholesale membership club in the third. Buffett dumped more than $1.31 billion in Costco stock.
Some analysts are having a hard time understanding the logic. Not only has Buffett owned Costco for more than two decades, but the company is putting up impressive numbers while emerging as a pandemic survivor whose business model proved able to stand up to hard times. Also, cash-flush Costco is rewarding its investors of record with a special dividend distribution of $4.4 billion. Buffett's exit means he'll miss out on his share.
Find Out: 11 Ways Warren Buffett Lives Frugally
6/10
StockStudio / Shutterstock.com
Pfizer (PFE)
Change in position:

Bought 3,711,780 shares in Q3
Berkshire Hathaway bought into Pfizer in the third quarter. At $36.70 per share, the total investment was just $136.22 million—child's play for Buffett. The acquisition, however, is just one part of a major buy-in to the pharmaceutical industry that includes new investments of nearly $2 billion each in Merck, Bristol-Meyers Squibb, and Abbvie. Pfizer, of course, is one of the companies leading the race to develop a COVID-19 vaccine.
7/10
RiverNorthPhotography / Getty Images
PNC Financial Services (PNC)
Change in position:

Sold 3,430,759 shares in Q3
Buffett picked up a very small number of shares of PNC during the first quarter, at least by Berkshire Hathaway standards. Then in the second quarter, Buffett dumped nearly 4 million PNC shares for a decrease of nearly 42%. The selloff went on into the third quarter as Buffett continued to fall out of love with finance. He dumped more than 64% of his remaining shares, whittling Berkshire Hathaway's PNC holdings down to fewer than 2 million shares from more than 9 million at the start of the second quarter.
Liberty Latin America (LILAK)
Change in position:

Bought

146,177 shares in Q3
Global telecom firm Liberty Latin America has two different classes of shares, just like Berkshire Hathaway itself. Unlike Berkshire Hathaway—which offers its Class B stock for about $228 per share and its Class A stock for about $350,000 per share—Liberty Latin America's two classes of stock both sell for about the same price. Buffett upped his company's holdings of Liberty Latin America Class C by more than 11%, making it his No. 3 largest increase of the third quarter in terms of percentage behind only Apple and Kroger. Buffett didn't buy or sell any Class A shares. 
Barrick Gold Corp (GOLD)
Change in position:

Sold 8,918,701 shares in Q3
The investing world watched in wonder when the notoriously gold-leery Warren Buffett invested Berkshire Hathaway in Barrick Gold in the second quarter —  he bought nearly 21 million shares. Precious metals do well in times of uncertainty and economic anxiety, which makes Buffett's investment into the mining company an understandable play. In the third quarter, however, he dumped nearly 43% of his holdings.
10/10
Jonathan Weiss / Shutterstock.com
General Motors (GM)
Change in position:

Bought 5,319,000 shares in Q3
Buffett added to his already sizable stake in GM with Berkshire Hathaway's No. 5 biggest buy of the third quarter in terms of percentage. The acquisition of nearly 5.32 million new shares of the U.S. automaker boosted Berkshire Hathaway's holdings of GM from 74,681,000 shares in the second quarter to 84 million shares exactly in the third.
More From GOBankingRates
John Csiszar contributed to the reporting for this article.
This article is produced for informational purposes only and is not a recommendation to buy or sell any securities. Investing comes with risk to loss of principal. Please always conduct your own research and consider your investment decisions carefully.
About the Author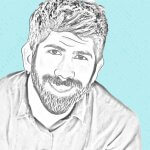 Andrew Lisa has been writing professionally since 2001. An award-winning writer, Andrew was formerly one of the youngest nationally distributed columnists for the largest newspaper syndicate in the country, the Gannett News Service. He worked as the business section editor for amNewYork, the most widely distributed newspaper in Manhattan, and worked as a copy editor for TheStreet.com, a financial publication in the heart of Wall Street's investment community in New York City.