What Today's Election Could Mean for the Stock Market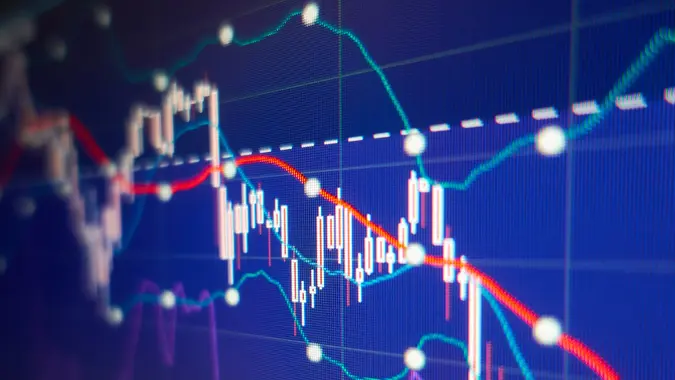 zoom-zoom / Getty Images/iStockphoto
We may or may not know the results of the presidential election by the end of the day, but regardless of who wins, there's likely to be little long-term effect on the stock market. The same goes for who holds the majority of seats in Congress.
"I think people overestimate the importance of politics for investing," David Kelly, chief global strategist at J.P. Morgan Asset Management, told CNBC.
A CNBC analysis of the S&P 500 stock index from 1942 through the present shows that who controls the White House and Congress has had almost no effect on long-term changes in stock performance, and little impact in the short term, too — the numbers indicate that whether Democrats or Republicans ended up in power, it didn't have a large effect on stock prices in the two years following an election.
One thing that may impact stock performance is the combination of which party the president belongs to plus the parties in control of the two chambers of Congress. Historically, stocks have performed best under the following combinations: Democratic president with split Congress (13.6% growth in S&P 500), Democratic president with Republican Congress (13% growth in S&P 500) and Republican president with a Republican Congress (12.9% growth in S&P 500).
But some experts warn against taking these stats too much to heart.
"It's a good example of how you can have data tell whatever story you want," Sam Stovall, CFRA chief investment strategist, told CNBC. "If you want to favor the Democrats, talk about the presidency. If you want to favor the Republicans, talk about House control."
Tom Lee of the market strategy and sector research firm Fundstrat told CNBC that he wouldn't advise adjusting your investment strategy as a result of the election.
"At least 90% of [our] portfolio strategy would be identical under either win," he said in a note. 
Keep reading to find out what investors are suggesting people buy right now.
More From GOBankingRates