Warren Buffett's Company Keeps Investing in One Stock — Should You?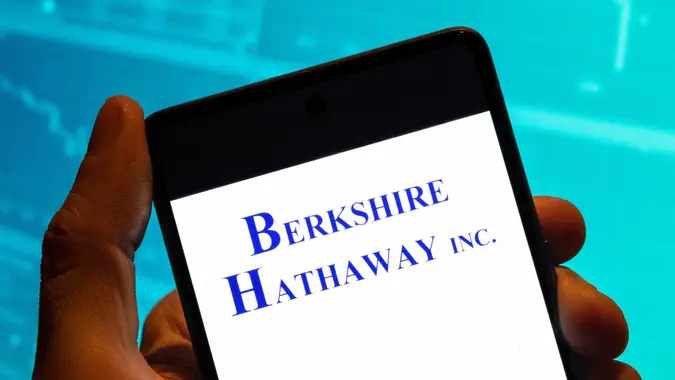 Budrul Chukrut / SOPA Images / Shutterstock.com
After a five-month hiatus, Warrant Buffett's Berkshire Hathaway has resumed investing in Occidental Petroleum (OXY) stock, upping its stake in the international energy and chemical manufacturing corporation to 22.2%.
. Paying between $59.85 and $61.90 per share, Buffett's conglomerate now owns 200.2 million shares of OXY worth over $12 billion.
After receiving regulatory approval to buy up to 50% of the oil company's common stock in August, Berkshire Hathaway closed out 2022 with a 21.4% stake in Occidental Petroleum. Occidental was the S&P 500's top performer last year with stock surging nearly 120% and doubling in price.
Berkshire's purchase boosted Occidental Petroleum's stock by about 3% in pre-market trading on Wednesday, Mar. 8 and rose by 0.7% by close, per Business Insider (Berkshire's stock increased by 0.1%).
It would seem pointless to question the "Oracle of Omaha's" financial acumen, but as Berkshire continues to scoop up OXY stock, should you piggy-back on Buffett's vision and follow suit?
Should You Invest in Occidental Petroleum?
Buffett's years of value-oriented investing has earned him the reputation as the greatest investor of our generation. The mere fact that Berkshire Hathaway has bought such a large amount of Occidental Petroleum stock indicates that there is a potential great upside here, but short forecasting signals a firm hold or moderate buy.
However, Occidental Petroleum stock might be a fundamentally wise investment. Although crude oil prices have cooled in recent months, the energy sector always has the potential to heat up quickly (it's interesting to note that Berkshire Hathaway is also heavily invested in fellow oil producer Chevron).
Even with the Biden administration looking to find ways to increase supply and curb prices, oil supply is expected to be tight again this year, with some experts predicting the return to $100 a barrel. Resurgent prices would be a windfall for Occidental stakeholders.
OXY was a bona fide money-maker that experienced significant insider buying in 2022, showing a strong belief in the company's future prospects. The international energy and chemical manufacturing company generated a record $12.5 billion in net income, wiped out over $10.5 billion in debt and finalized a $3 billion share repurchase last year, all positive operating indicators that Buffett would have found very appealing. Not to mention OXY's commitment to carbon capture and sequestration (CCS) development.
In mid-February, Goldman Sachs took a bullish outlook on the energy concern, upgrading its forecast from neutral to buy amid stock underperformance. However, market valuators like Zacks and MarketBeat rate Occidental Petroleum as a hold to moderate buy now, given Occidental's flat performance over the past few months and the oil sector's recent easing of prices.
Berkshire Hathaway going big on Occidental Petroleum will certainly make the world's fifth wealthiest person a little richer. If you're a Buffett fan and a long-haul investor, you might be able to cash in too. However, for the average short-term investor, it would be smart to sit tight.
More From GOBankingRates