What $1,000 Invested in 25 Trendy IPOs Is Worth Today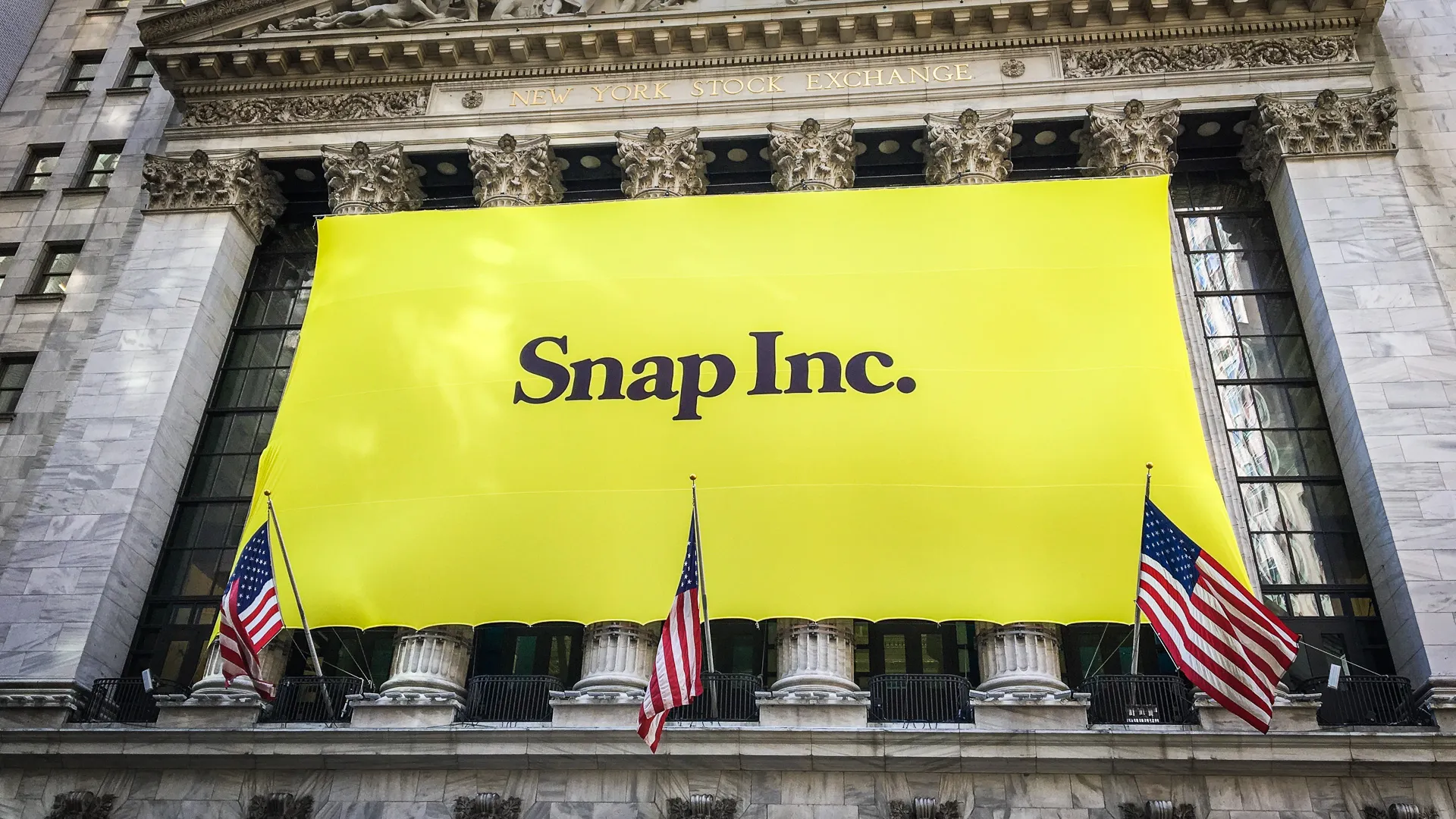 A large number of IPOs hit the stock market in 2019 compared with recent years and many involved so-called "unicorn" companies, or those with valuations of at least $1 billion. Although that sounds impressive, the stories that helped give these companies their lofty valuations often crumble once their stocks begin to trade on the public markets. In many cases, a company's financial results simply don't live up to the hype and the stock suffers as a result. Of course, not all big-time IPOs suffer the same fate. Here's a look at some of the most noteworthy recent IPOs and how you would have fared had you invested $1,000 at the offering price.
Last updated: Nov. 4, 2019
Lyft (LYFT): $605
Share price on March 28, 2019: $72
Share price on Oct. 22, 2019: $43.56
Lyft has given investors a rocky ride since going public in late March 2019. The much-hyped ride-sharing service, like its main competitor Uber, has been posting huge losses for years, and that doesn't look to end anytime soon. In October 2019 the company said it wouldn't be profitable until the fourth quarter of 2021. On the bright side, that timeline was actually earlier than expected and Lyft's stock popped on the news.
Spotify (SPOT): $894.02
Share price on April 3, 2018: $132
Share price on Oct. 22, 2019: $118.01
Spotify is one of the few companies that came to market via a direct listing rather than an IPO. With a direct listing, a company doesn't raise money for itself but rather provides existing shareholders the opportunity to sell their shares as soon as the market opens, eschewing the traditional lock-up period after an IPO. Spotify also wanted to let market participants have equal access to shares on the open market. After initially climbing, the company's stock was hit hard during the 2018 year-end selloff. It bounced back during much of 2019 but then declined again later in the year.

Snap (SNAP): $823.53
Share price on March 1, 2017: $17
Share price on Oct. 22, 2019: $14
Snap, the parent company of popular app Snapchat, still trades below its 2017 IPO price, but 2019 has been a much better year for the stock. After getting hit hard on fears of competition from the likes of Facebook's Instagram, the stock fell below $5 per share in December 2018. Although Snap is still far from profitable, it reported a 50% year-over-year gain in revenue and a narrowing net loss in its October 2019 earnings report.

Beyond Meat (BYND): $4,256.00
Share price on

May 1, 2019

: $25
Share price on Oct. 22, 2019: $106.40
The stock of Beyond Meat has been beyond belief in 2019, and it's the top overall performer on this list. However, investors who were late to the post-IPO party have been left holding the bag, as the stock has cratered nearly 60% from its all-time high of $239.71 in mid-July 2019. Shares have gone through a tug-of-war as investors debate whether the company's plant-based alternatives to traditional meats are the wave of the future or an unsustainable fad. The threat of larger competitors with deeper pockets, such as food giant Tyson, have also weighed on Beyond Meat's stock of late.
Slack Technologies (WORK): $808.85
Share price on

June 19, 2019

: $26
Share price on Oct. 22, 2019: $21.03
Slack is a software company that connects workers via channel-based collaboration rather than email-based collaboration. In its September 2019 earnings release, the company reported a year-over-year revenue growth of 58%. However, Slack also reported an operating loss of $363.7 million, which is a common refrain among unicorns that go public. Although Slack had a valuation of nearly $20 billion at the close of its first trading day, that valuation was closer to $11 billion four months later.
Uber (UBER): $722.89
Share price on May 9, 2019: $45
Share price on Oct. 22, 2019: $32.53
Like its main rival in the ride-sharing space, Lyft, Uber has been on the wrong road for investors ever since its IPO. Priced at the low end of its anticipated range, the company was still valued at a whopping $82.4 billion when it first came public. Early investors aren't losing everything, but there could still be more bumps in the road if Uber can't get on the path to profitability. Some company watchers, including hedge fund manager Enrique Abeyta, even see Uber heading toward bankruptcy the same way many dot-coms did during the tech wreck of the early 2000s.
A Safer Place for Your Money: The Facts on High-Yield Savings Accounts
Pinterest (PINS): $1,362.11
Share price on April 17, 2019: $19
Share price on Oct. 22, 2019: $25.88
Pinterest is one of the few unicorn IPOs of 2019 that still remains above its IPO price. Although that's not due to the company's profitability — it still operates at a loss — but Pinterest did report quarterly results in August 2019 that were significantly better than analyst expectations. Revenue rose by 62% from the prior year while losses shrank, although they still came in above $24 million. The company also increased its revenue forecast for the full year to more than $1 billion.

Chewy (CHWY): $1,275.45
Share price on June 13, 2019: $22
Share price on Oct. 22, 2019: $28.06
Chewy is an online retailer of pet food and other pet-related products. Operating as a subsidiary of PetSmart, the company grew fiscal second-quarter sales by 43% to $1.15 billion but it still lost nearly $83 million. Following the pattern of many high-growth stocks, Chewy shares rose sharply from its IPO price before later retreating.
Peloton Interactive (PTON): $729.66
Share price on Sept. 25, 2019: $29
Share price on Oct. 22, 2019: $21.16
Indoor fitness brand Peloton is another disappointing unicorn to debut in 2019. Valued at $7.7 billion at its offering price, the stock declined more than 11% in just its first day of trading. Things haven't gotten much better since then. Part of the problem might be general market sentiment against companies that still aren't profitable. Before its IPO, Peloton reported that losses in its last fiscal year more than quadrupled to nearly $200 million.
Zoom Video Communications (ZM): $1,722.22
Share price on April 17, 2019: $36
Share price on Oct. 22, 2019: $

62
Zoom Video Communications stands out on this list of recent IPOs for a number of reasons. The first is that its stock has been very successful, "zooming" up 72% on its first day of trading. The second is most likely the cause for reason one: Zoom Video is actually a profitable company. Analysts still think Zoom has plenty of room on the upside, with a consensus price target of $94.22, or more than 50% above the stock's Oct. 22 close.
Blue Apron (APRN): $50
Share price on June 28, 2017: $10 ($150 split-adjusted)
Share price on Oct. 22, 2019: $7.50 (equivalent to $0.50 presplit)
Blue Apron set out to revolutionize the way consumers shop for and prepare dinner by delivering meal kits, complete with all ingredients, right to your door. While it sounds like a great idea, when it comes down to dollars and cents, Blue Apron hasn't quite cooked up the right recipe just yet. One of Blue Apron's primary problems is that its customer acquisition cost is well above the revenue it earns from the average consumer. Early investors have been nearly wiped out, as the stock has cratered 95% since its IPO. Note that Blue Apron announced a 1-for-15 reverse stock split on June 13, 2019, which distorts the share price figures listed above.
Dropbox (DBX): $920
Share price on March 22, 2018: $21
Share price on Oct. 22, 2019: $19.32
Dropbox is yet another hot IPO that had a strong rally out of the gate but then turned south. In late October, Dropbox shares traded below their IPO price and were more than 50% below the all-time high of $43.50 set in June 2018. In August 2019, the company reported mixed quarterly results. Some forward-looking metrics came in favorably while others, including average revenue per user, missed expectations.
DocuSign (DOCU): $2,179.31
Share price on April 26, 2018: $29
Share price on Oct. 22, 2019: $63.20
DocuSign is one of the few stocks on this list that remain big winners for investors following their IPOs. The company pioneered the use of e-signing technology and claims hundreds of millions of users in more than 180 different countries. During its 2019 second quarter, DocuSign's revenue grew 41% year-over-year, while billings climbed 47%. Analysts have a "strong buy" rating on DocuSign, with an average price target of $71.11.

Levi Strauss (LEVI): $1,034.12
Share price on March 20, 2019: $17
Share price on Oct. 22, 2019: $17.58
Levi Strauss is a little bit of Americana, founded in Gold Rush San Francisco and unleashing blue jeans on the world in 1873.  The company first went public in 1971, but the Strauss family descendants took it private in 1985. Levi's second IPO, in 2019, allowed family members to sell some of their stake to the public. Although the brand name is recognized the world over, it operates in a tough retail space against many other more fashion-forward companies. These headwinds have served to keep Levi's stock buttoned down since its IPO as it continues to trade near its opening price. 
Tradeweb Markets (TW): $1,552.96
Share price on April 3, 2019: $27
Share price on Oct. 22, 2019: $41.93
Tradeweb operates global marketplaces to facilitate the trading of fixed-income securities and derivatives, offering more than 40 products in over 60 countries around the world. The company's IPO raised more than $1 billion and investors pushed the stock price up 27% from the IPO price the moment they started trading. After peaking in July 2019 at around $50 a share, the stock has fallen back about 20%. Unlike many other recent IPOs, however, Tradeweb is profitable, reporting quarterly net income of $24.8 million in its Aug. 8, 2019, earnings release.

PagerDuty (PD) : $1,011.67
Share price on April 10, 2019: $24
Share price on Oct. 22, 2019: $24.28
Stop me if you've heard this before: PagerDuty was a highly anticipated IPO in 2019 that traded up sharply after going public but now trades back near its IPO price. Following the trading pattern of many of its IPO peers, this cloud computing company peaked at $59.82 in mid-June 2019 before coming back down. In its second-quarter 2019 earnings release, the company reported a year-over-year revenue growth of 45% but still lost $14.4 million. Those results beat analyst expectations, but the market still can't get behind the stock.

Get Something for Your Money: Best Rewards Credit Cards of 2019
Crowdstrike (CRWD): $1,358.82
Share price on June 11, 2019: $34
Share price on Oct. 22, 2019: $46.20
Although Crowdstrike trades comfortably above its IPO price, it's still down more than 50% from its summertime peak of $101.88. Part of this sell-off is attributed to the company's September 2019 earnings release. Results topped expectations but — as is often the case — still led to some profit-taking since Crowdstrike is such a highly valued stock. The company aims to reinvent cybersecurity for the cloud era. Analysts remain bullish on the stock, with an average rating of "buy" and a consensus 12-month price target of $83.67.
SmileDirectClub (SDC): $413.04
Share price on Sept. 11, 2019: $23
Share price on Oct. 22, 2019: $9.50
SmileDirectClub is the upstart competitor to industry leader Align Technology in the field of clear aligners, otherwise known as invisible braces. The main difference between the two companies is that Align sells its product through dentists and orthodontists, while SmileDirectClub, as the name implies, sells its product directly to patients. This direct-to-consumer approach has been strongly criticized by various medical organizations — including the California Dental Board, American Dental Association and American Association of Orthodontists — which has hurt the company's share price.

Stitch Fix (SFIX): $1,555.33
Share price on Nov. 16, 2017: $15
Share price on Oct. 22, 2019: $23.33
Stitch Fix is another industry disruptor on the hot IPO list, as it seeks to change the entire clothes shopping experience via a direct-to-consumer subscription model. In-house stylists select clothes for customers based on questionnaires, past ordering history and other inputs. Customers have the chance to try on the curated clothing and only pay for what they keep, returning the rejects postage-paid back to the company. After spiking to an all-time high near $50 in September 2018, the stock has fallen back down on concerns about the viability of the service, rising competition and the soft overall retail environment. 
iQIYI (IQIYI): $916.67
Share price on March 29, 2018: $18
Share price on Oct. 22, 2019: $16.50
Shares of China-based iQIYI nearly tripled during their first three months on the market. But since then the stock has essentially completed the roundtrip, trading just below its IPO price as of late October 2019. Considered the "Netflix of China" by some investors, the streaming service company has suffered partly because of trade disputes between the U.S. and China. Competition from the likes of Alibaba and Tencent are also keeping a lid on the stock.

BJ's Wholesale Club (BJ): $1,524.12
Share price on June 27, 2018: $17
Share price on Oct. 22, 2019: $25.91
BJ's Wholesale Club is one of the main competitors to Costco, but the stock has greatly underperformed that of its rival. While Costco trades near $300, BJ's shares are closer to $25. One problem might be the fact that BJ's has about 550 fewer stores than Costco. BJ's stock has essentially flatlined since rising sharply during the first few months following its IPO.
Tencent Music (TME): $1,068.46
Share price on Dec. 11, 2018: $

13

Share price on Oct. 22, 2019: $13.89
Tencent Music is another Chinese company that has been weighed down by negative sentiment regarding the trade war, but that's not its only problem. The stock started sliding back in 2018 after Chinese officials announced a crackdown on video game approvals. An earnings miss in mid-2019 also hurt the stock, which is now back in the neighborhood of its IPO price. In August 2019, Tencent reported mixed quarterly results with earnings beating analyst estimates but revenue falling short. 
Luckin Coffee (LK): $1,245.88
Share price on May 17, 2019: $17
Share price on Oct. 22, 2019: $21.18
Luckin Coffee is a Chinese coffee company that focuses on the mobile ordering and to-go coffee crowd in its native country. The company's 2019 second-quarter net revenue rose nearly eight-fold from the previous year, while average monthly transacting customers increased by 410.6%. However, Luckin still operates at a loss. Those losses, combined with negative news surrounding China in general, have put a lid on Luckin's stock after it peaked near $27 in July 2019.

NIO Inc. (NIO): $252.40
Share price on Sept. 12, 2018: $6.26
Share price on Oct. 22, 2019: $1.58
NIO is yet another talked-about stock with headquarters in China. The company bills itself as a next-generation car company focused on smart, electric and autonomous vehicles. Unfortunately, NIO has been bleeding cash from the beginning and the stock has taken a huge hit since its IPO. The company reported negative gross margins, declining revenue and a net loss of $478.6 million in the second quarter of 2019, while only delivering a total of 3,553 vehicles.
Avantor (AVTR): $994.29
Share price on May 16, 2019: $14
Share price on Oct. 22, 2019: $13.92
Avantor's stock got off to a good start following its IPO but began reversing course in July 2019. It now sits right around its IPO price. At the time Avantor's shares went public, the manufacturer and distributor of life sciences products was the second-biggest IPO of 2019, after Uber. Avantor used some of its IPO proceeds to reduce its debt load, which resulted in a ratings upgrade from Fitch. But that upgrade only moved the rating from B to B+, which still means Avantor's debt lies in the "speculative" category, otherwise known as "junk." 
SPONSORED: Investing sounds intimidating, but it doesn't have to be. In fact, brokerage firms today are working hard to make things easier — and cheaper — for regular people like you. Find out how you can get started picking the right investments for your circumstances, and you'll be making commission-free trades in no time. Click here to learn more.
GOBankingRates occasionally partners with advertisers. This content is not provided or commissioned by any advertiser. Opinions expressed here are the author's alone, not those of the bank advertiser, and have not been reviewed, approved or otherwise endorsed by the bank advertiser. This site may be compensated through the bank advertiser Affiliate Program.
Photo Disclaimer: Please note some photos are for representational purposes only.
About the Author