The Fed: Interest Rates Will Remain 'Near Zero,' Says Fighting COVID Is Huge Priority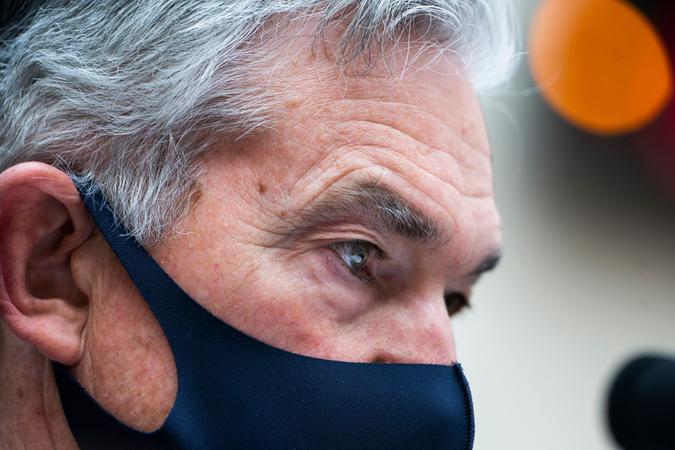 Jim Lo Scalzo/AP/Shutterstock / Jim Lo Scalzo/AP/Shutterstock
Today, the Open Market Committee of the Federal Reserve Bank held a press conference to discuss its latest targets. The economy is still suffering from the pandemic, with household spending on services remaining really low. No surprise, unemployment is high, in part due to closed restaurants and bars.
Economy Explained: What Does the Fed Do, Anyway?
Biden, Vaccines and Interest Rates: What's Next for Your Money in 2021?
Jerome Powell, the chair of the Federal Reserve system, reaffirmed its commitment to maximizing employment. To do this, it has set a target for an average inflation rate of 2%. Given that the estimated inflation rate for 2020 is below 1%, the rate would have to be above 2% in order to get the average up to that point.
To stimulate investment and spending, Powell announced that the Fed funds rate (the rate charged for bank deposits) will be 0% to 0.25%. This is where it has been for most of 2020. These rates will stay in effect until employment improves and the inflation rate increases.
The Federal Reserve Explained: How This Critical Institution Operates 
Explore: 6 Smart Ways to Tap into 2021's Amazing Interest Rates
Powell also announced that the Fed's "accommodative" stance on monetary policy will continue. The plan is to buy back $80 billion in treasury securities and $40 billion in mortgage-backed securities each month. The Fed buys securities to put more money into the economy because the sellers receive cash. It expects this to continue until the economy recovers.
Fed Chair Jerome Powell: "There is nothing more important to the economy now than people getting vaccinated."

— Robert Reich (@RBReich)

January 27, 2021
Powell emphasized that fighting COVID would be a huge economic priority for the nation. Meanwhile, many of the questions asked by reporters addressed high asset values, especially in the stock market. Powell would not comment on any particular stocks – especially not GameStop, which has been dominating headlines as a group of rogue internet gamblers has been using short selling techniques to send the company's value skyrocketing – but he did note that a strong economy brings about and is a result of financial stability.
See: Should You Take Stock Tips from Internet Gamblers? This Group's Latest Pick Soared 50% (Almost) Overnight
Find: Inspired by the GameStop Frenzy? The Retail Investor's Quick Guide to Short Selling
In the meantime, there is a tradeoff between stimulating the economy and preventing speculation. The low interest rates that help businesses expand give people an incentive to take on risky trades.
More From GOBankingRates: