How To Pick the Smartest Investment Strategy for Your Money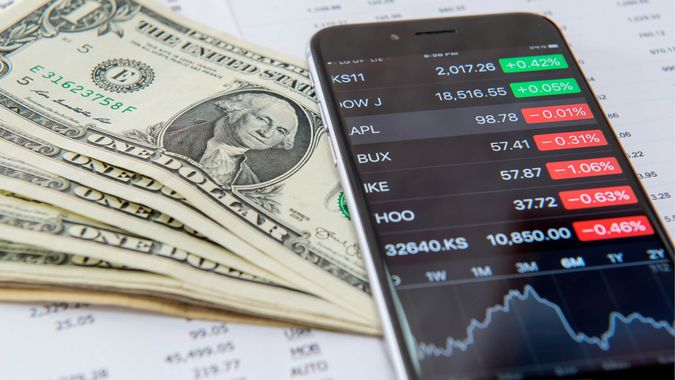 Guitar photographer / Shutterstock.com
If there was simply one "right" way to invest, there would be no need for investment counselors, multiple asset classes and financial news networks. The truth is that there are countless ways for someone to reach their financial goals, and the "right" way to invest varies from investor to investor. To help you pick the smartest investment strategy for your money, you'll have to honestly assess what you want out of your investments, how long you have to invest and various other factors. Here are some of the most important variables you should consider when devising your investment strategy.
See Why: Reasons These 10 Hot Stocks Might Not Survive 2021
What Is Your Time Horizon?
Your time horizon specifies how long you will hold your investments. This is an important variable because the longer you have to invest, the more risk you can afford to take in your portfolio. Imagine, for example, that you need money to buy a house in 18 months. You decide to put all of your money in the stock market, but your timing is unfortunate, as you invest right before a major bear market. In 18 months, your portfolio is worth just 75% of what you started with. This is an entirely realistic scenario, and it demonstrates how you can't take too much risk if you've only got a short-term investment horizon. If you could hold your money for 20 years or more, however, there's almost no risk in owning a pure-stock portfolio, as the stock market has never had a negative return over any 20-year rolling period.
Other Options: 13 Ways To Invest That Don't Involve the Stock Market
How Much Risk Can You Handle?
Risk is another major factor in determining the composition of your portfolio. If you can't bear the thought of losing money at all, then by definition you'll have to own a very short-term, conservative portfolio. For the ultra risk-averse, investments such as Treasury bills, CDs and insured high-yield savings accounts are appropriate. However, if you wouldn't even blink an eye if your portfolio dropped 20% over a matter of weeks, then you clearly have a much higher appetite for risk. In this case, more aggressive investments, such as small-cap growth stocks, emerging market stocks, commodities or cryptocurrency may be appropriate for your portfolio.
Dogecoin (DOGE): What It Is, What It's Worth and Should You Be Investing?
How Much Do You Have To Invest?
The amount you have to invest has always played an important role in designing a portfolio. However, this is rapidly changing. Traditionally, a larger investment portfolio allowed for greater diversification and lower costs. Thanks to the rise of $0 commission online brokers and advanced financial technology, now even smaller investors can create a low-cost, well-diversified portfolio.
Investors can even purchase fractional shares now, making high-priced stocks like Amazon and Google within reach of everyone. Robo-advisors allow investors to get a diversified portfolio of exchange-traded funds for just 0.25% per year or even less. That being said, if you're a wealthy investor, you may prefer owning individual shares of stock or investing with professional money managers that require hundreds of thousands of dollars as a minimum investment. Although there are more options for investors of all levels than ever before, there are still some areas of the market that are better suited to larger or smaller investors. So, the amount of money you bring to the table can help define what type of investment strategy is the best match for you.
More From GOBankingRates
Last updated: March 26, 2021