Billionaires Use These Investing Strategies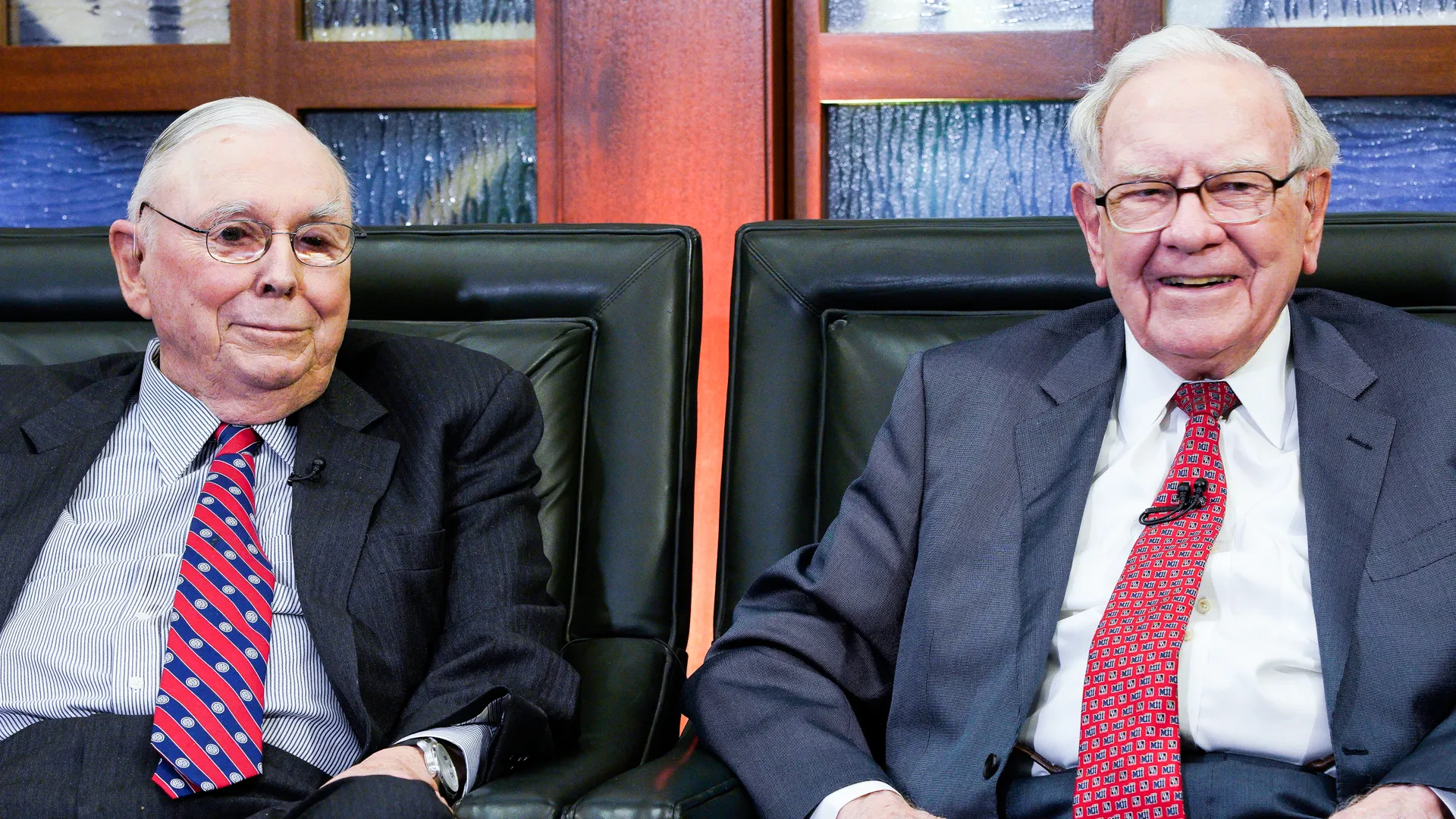 People like Warren Buffett and George Soros have become billionaires through strategic investments, and while not everyone will achieve 10-figure wealth in the market, it's definitely possible to greatly increase your wealth over time using their strategies.
Although some of these investment tips from billionaires are more advanced, many of these billionaire investing secrets are simpler than you might think.
Last updated July 26, 2019.
Try to Determine a Company's Longevity Before Investing in It
From:

Warren Buffett

Net worth:

$82 billion
Warren Buffett has one of the greatest investing track records in history, and he's built his wealth based on the Benjamin Graham principles of value investing. Before investing in a company, the Oracle of Omaha says that it's important to try to determine if it will be a long-term success.
"We sort of know it when we see it," Buffett said during the Berkshire Hathaway 2017 Annual Shareholders Meeting. "It would tend to be a business that for one reason or another we can look out five or 10 or 20 years, and decide that the competitive advantage that it had at the present would last over that period."
Acknowledge Mistakes Quickly and Correct Them
From:

George Soros

Net worth:

$8 billion
Hedge fund manager George Soros bases his investments on global macro trends, and even once made a $1 billion profit in one day by betting against the British pound back in 1992, Forbes reported. But not all of his investments have been as successful.
"My approach works not by making valid predictions, but by allowing me to correct false ones," Soros said in "The New Money Masters." Put more simply, Soros isn't afraid to own up when he makes an investing mistake and cuts his losses when he does. Many investors have the idea that sticking to their guns is the best strategy, in hopes that things will work out in the long-term — but Soros would argue against this way of thinking.
Buy Something When No One Else Wants It
From:

Carl Icahn

Net worth:

$18 billion
Carl Icahn actually has a more successful investing history than Warren Buffett, according to Forbes. His strategy is an active one, investing in undervalued stock and then pulling out for large profits.
In an interview with Skybridge Capital, Icahn explained why this type of value investing works. "I look at companies as businesses, while Wall Street analysts look for quarterly earnings performance," he said. "I buy assets and potential productivity. Wall Street buys earnings, so they miss a lot of things that I see in certain situations."
Build a Portfolio That Can Withstand Growth and Inflation
From:

Ray Dalio

Net worth:

$14 billion
Ray Dalio, founder of the world's biggest hedge fund, Bridgewater Associates, is an asset allocation specialist and invests based on the idea that over time, major asset classes increase in value and will provide better returns than cash, Forbes reported. He believes that building a diverse portfolio — a mix of stocks, bonds and commodities — is the key to investment success, Business Insider reported. He added that investors should, once they've diversified, "hold that portfolio over time."
Look for the Anomalies
From:

James Simons

Net worth:

$15.5 billion
The key to hedge fund founder James Simons' success is quantitative investing, which uses computer models to determine the best investments. In an interview with Numberphile, Simons said that his models' abilities to predict anomalies in the market is what makes them work.
"So if you could get the trend right, you'd bet on the trend," Simons said. "And you'd make money more often than you wouldn't, whether it was going down or going up. That was an anomaly in the data. But gradually we found more and more and more and more anomalies. None of them is so overwhelming that you're going to clean up on a particular anomaly — because if they were, other people would have seen them — so they have to be subtle things. And you put together a collection of these subtle anomalies, and you begin to get something that will predict pretty well."
Don't Short a Stock Just Because It's High
From:

Steve Cohen

Net worth:

$12 billion
Steve Cohen built his wealth while running SAC Capital. Although he was forced to shut the hedge fund down after pleading guilty to insider trading, he remains a billionaire and now oversees the Point72 Asset Management hedge fund.
In an interview for the book "Stock Market Wizards," Cohen said that you should never trade a stock without a well-researched reason to do so. When asked about the common investing mistakes people make, he responded, "They make trades without a good reason. They step in front of freight trains. They short stocks because they are up, as if that were a reason. They'll say, 'I can't believe the stock is so high,' and that's their total research. That makes no sense to me. My response is: 'You have to do better than that.'"
Be Patient
From:

David Tepper

Net worth:

$12 billion
President and founder of the Appaloosa Management hedge fund firm, David Tepper combines distressed investing with global macro investing, according to Forbes. He believes that timing is everything when it comes to investing success, so it's important to hold back when the markets don't look promising.
"The key is to wait," Tepper told New York Magazine. "Sometimes the hardest thing to do is to do nothing."
Know Who You Are as an Investor
From: Ken Fisher
Net worth: $3.2 billion
Ken Fisher founded Fisher Investments in 1979 with $250; by 2017, the firm had assets under management of approximately $96 billion, according to Forbes. Fisher believes it's tailoring your investments to your strengths, rather than the investment itself, that makes it a success.
"The most important part of investing is not the investment," he told The Washington Post. "The most important part is coming to know yourself. If you know your skill set, your interests, your needs and who you are, you won't make too many mistakes — because you won't outstep what you know how to do."
Invest Strategically, Not Emotionally
From:

Bill Gross

Net worth:

$2.6 billion
Bill Gross, aka the "bond king," is the co-founder and co-chief investment officer of the Pacific Investment Management Company. According to Nasdaq, "Gross' success revolves around developing a three- to five-year secular outlook and then structuring the portfolio to take advantage of short-term mispricings."
To maintain this long-term outlook, it's important to not let emotions cloud your investing judgments. "Emotions can convince any investor or management firm to do exactly the wrong thing during irrational periods in the market," he told the Financial Analysts Journal.
Diversification Isn't Always a Good Idea
From:

Charles Munger

Net worth:

$1.75 billion
Charles Munger, vice chairman of Berkshire Hathaway, is a pragmatist when it comes to investing. But he does buck some conventional wisdom — although he agrees that novice investors should diversify their portfolios, Munger has said that this isn't necessarily the best strategy for experts.
"[Students] are taught that the whole secret is diversification," he said during the Berkshire Hathaway 2008 meeting. "But the exact rule is the opposite. The 'know-nothing' investor should practice diversification, but it is crazy if you are an expert. The goal of investment is to find situations where it is safe not to diversify. If you only put 20 percent into the opportunity of a lifetime, you are not being rational. Very seldom do we get to buy as much of any good idea as we would like to."
Detect and Exploit the Extremes of Market Cycles
From:

Howard Marks

Net worth:

$1.8 billion
Co-founder and co-chairman of Oaktree Capital Management Howard Marks said that understanding the market cycle is the main factor when it comes to being a successful investor. However, he notes that even with an expert level of understanding, you won't always be right.
"The recipe for success consists of (a) thoughtful analysis of where the market stands in its cycle, (b) a resulting increase in aggressiveness or defensiveness, and (c) being proved right," he wrote in his book "Mastering the Market Cycle: Getting the Odds on Your Side." "Of course, "c" — being proved right — isn't a matter fully within anyone's control, in particular because of the degree to which it is subject to randomness. So being proved right won't happen every time, even to skillful investors who reason things out well."
Trade Less Than You Think You Should
From:

Bruce Kovner

Net worth:

$4.9 billion
Bruce Kovner made his billions as the founder of Caxton Associates, a global macro hedge fund. Although it might seem counter-intuitive, he recommends under trading, noting that risk management is an important part of a solid investment strategy.
"The first rule of trading — there are probably many first rules — is don't get caught in a situation in which you can lose a great deal of money for reasons you don't understand," he said in the book "Market Wizards." "I would say that risk management is the most important thing to be well understood. Under trade, under trade, under trade is my second piece of advice. Whatever you think your position ought to be, cut it at least in half."
Don't Just Buy Something Because It's Cheap
From:

Carlos Slim Helu

Net worth:

$55 billion
Carlos Slim Helu is the richest man in Mexico. He invested in telecom early on, which is the main source of his wealth. He also owns stakes in Mexican construction, consumer goods, mining and real estate companies and The New York Times, according to Forbes.
Slim Helu says the key to investing is to have a long-term strategy. "A businessman once asked me, 'How do you decide on your investments? Is it the P.E. [ratio] or the assets?' I said, 'It's the potential for profit. I invest for the long-term, not the short. If you buy something because it's cheap, that's only speculation,'" he told the New Yorker.
Don't Get Caught Up in Current Market Conditions
From: Abigail Johnson
Net worth:

$12 billion
Abigail Johnson became CEO of Fidelity Investments in 2014. She has revamped the firm's investing strategy since taking the reins, moving away from mutual funds and looking for new solutions, Forbes reported.
Johnson has said that as the head of Fidelity, it's important for her to not get swept away by market fluctuations. "I try not to have an opinion about the market," she told Bloomberg. "I often feel like people expect that I'm going to have some strong view on the market. I think as a leader of the organization that has to find a way to keep going no matter what the market environment is, that's actually not a good headset to be putting yourself in."
Opt for Futures Over Index Funds
From: Thomas Peterffy
Net worth:

$17 billion
Thomas Peterffy is a pioneer in the field of digital trading. He's the founder of Interactive Brokers, which uses specialized trading platforms to cater to advanced investors.
In a blog post on the Interactive Brokers site, Peterffy explained why futures can be a better investment than an index fund. "With the use of futures, a sophisticated investor can outperform an index fund by eliminating the management fee and enhancing yield," he wrote. But this technique is best suited for expert investors, who can regularly roll the futures forward as they mature. "It does take a bit of work, but an extra 2 percent per annum may be worth it," he concluded.
Think Long-Term
From: Ronald Perelman
Net worth:

$13 billion
Ronald Perelman's holdings range from candy to cosmetics, and he is a long-time shareholder in Revlon. His use of leveraged buyouts — the practice of acquiring a company using borrowed money, with the company's assets used as collateral — has made him rich, and gained him a reputation as a fierce corporate raider.
Perelman explained his investing philosophy to CNBC: "We look for long-term investments that we can grow and build over time," he said.
More From GOBankingRates
Last updated July 26, 2019.
About the Author