Why It's Never a Bad Idea To Invest In Apple and These Other Companies
Consider these companies if you want to make smart investments.
plavevski / Shutterstock.com
There are no sure things in investing. Even the best-run companies can find themselves in at least temporary trouble. But over the long run, cream rises to the top. For a company to make it to the top, it must have various defenses against the ups and downs of the business cycle. These defenses can range from large cash hoards to priceless brand names to significant barriers to entry, among many others.
See: 26 Smartest Ways To Invest Your Money During the Pandemic
If you're looking for a collection of stocks that seem to withstand whatever the market or competitors can throw at them, check out the blue-chip names on this list. While nothing is guaranteed, these companies are all leaders in their industries and seem poised to continue their winning ways over the long run. To maximize your chances for success, perform your own due diligence, look for companies that match your investment objectives and risk tolerance, and realize that some of these companies are more volatile and aggressive than others. Keep reading to find out which companies have the potential to always be smart investments.
Last updated: March 15, 2021
1/12
Luciano Mortula - LGM / Shutterstock.com
Coca-Cola
Stock price as of March 15: $50.75
Coca-Cola was founded in Atlanta way back in 1886. Not only is the company known the world over, it has paid -- and increased -- its dividend for an incredible 58 years in a row. Far from a one-trick pony, Coca-Cola has a wide range of brands, from Dasani water and Gold Peak teas and coffees to Minute Maid juices and ZICO coconut water.
Your Money: 3 Toxic Investments You Should Avoid
2/12
Ken Wolter / Shutterstock.com
Alphabet
Stock price as of March 15: $2,031.12
If you're not a market watcher, you may not be familiar with the name Alphabet, but you likely use one or even several products of its subsidiary company, Google. In addition to running Google Play and Google Cloud, the internet search and advertising company also owns YouTube, among many other properties.
The company's very name has become a verb, as if you're looking for an answer on the internet, you'll likely "Google" it. In Alphabet's third quarter alone, the company had revenues totaling an astonishing $46.2 billion.
3/12
josefkubes / iStock.com
Johnson & Johnson
Stock price as of March 15: $158.71
Johnson & Johnson is another so-called "dividend aristocrat" that has paid and raised its dividend annually for 58 consecutive years. The company has 26 platforms or products that each have annual sales of at least $1 billion. As the largest and most diversified healthcare company in the world, Johnson & Johnson is a likely survivor for the long haul.
4/12
Michael Moloney / Shutterstock.com
Clorox
Stock price as of March 15: $188.22
Clorox is known as a defensive stock because consumers still need to buy their products even during a slow economy. The company has a strong track record of returning capital to investors -- raising its dividend for 20 years in a row as of 2020. Although the company is a slow grower, it's dependable, reliable and shareholder-focused.
Read More: We're Still Obsessed With Disinfecting — That's a Win For Clorox
5/12
rvolkan / iStock.com
Microsoft
Stock price as of March 15: $232.74
If you've used a personal computer any time in the past few decades, you're likely familiar with the Microsoft Windows operating system. But Microsoft is a true software giant, generating $39 billion in sales in 2019 from products ranging from Office 365 to its Azure cloud service. The company currently ranks No. 21 on the Fortune 500 list.
6/12
Lloyd Carr / Shutterstock.com
Facebook
Stock price as of March 15: $272.54
Love it or hate it, Facebook is an inextricable part of American -- and global -- life. Social media on the whole continues to gain traction, and Facebook is at the head of the crowd. As of February 2019, a whopping 69% of Americans were using Facebook, with 74% admitting daily usage, according to Pew Research. Although more volatile than some of the names on this list, Facebook's dominant position as an integral part of Americans' lives means the company likely has a long way to run.
7/12
BWM Infinity / Shutterstock.com
CVS
Stock price as of March 15: $74.09
CVS may not be the most glamorous stock on this list, but if you're looking for a conservative company in a good industry, CVS may be a good choice. Healthcare is becoming more and more in the forefront of everyday life in America, and CVS is well-positioned to capitalize on these trends. Earnings continue to go up, and the company pays an above-market 3% dividend.
8/12
Ungvari Attila / Shutterstock.com
Apple
Stock price as of March 15: $122.70
The beloved consumer products company Apple continues to churn out products that its users can't get enough of. From iPads and Macs to AirPods and the Apple Watch, Apple has been at the forefront of consumer technology for decades.
If company size is your thing, Apple is your champion. Apple is the most valuable U.S company, and it hit a market capitalization of $2 trillion in August. Apple resumed paying dividends in 2012 and has raised its payout every year since.
9/12
Mike Mareen / Shutterstock.com
Amazon
Stock price as of March 15: $3,041.14
Amazon, which traces its origins back to a simple online bookseller, has become the world's most valuable retailer. Amazon alone makes up nearly 39% of all U.S. online retail sales and shipped an incredible 2 billion packages in 2019 alone. If you're a believer in the continuing power of the American consumer to shop online, riding the Amazon wave is the best way to succeed.
10/12
josefkubes / Shutterstock.com
3M
Stock price as of March 15: $187.46
The 3M company was incorporated as the Minnesota Mining and Manufacturing Company in 1902. However, most Americans are probably more familiar with the company's brand names, especially Scotch and Post-It. When it comes to "dividend aristocrats," 3M is king. The company has paid a dividend without interruption for more than 100 years, and it has increased its payout to shareholders for 61 consecutive years. Stability like that doesn't vanish overnight, making 3M a solid play for long-term investors who seek dividend consistency.
Investing for Beginners: What First-Time Investors Need To Know
11/12
YuniqueB / Shutterstock.com
Walmart
Stock price as of March 15: $133.57
Walmart may not be the world's most dominant online retailer (see: Amazon), but it still dominates all companies, including Amazon, in terms of total sales. Walmart occupies the elite No. 1 position on the Fortune 500, with revenues of over $523 billion in its last fiscal year.
Walmart isn't rolling over and playing dead when it comes to e-commerce, either. It already ranks No. 2 behind Amazon, with sales growing 97% year over year in its most recent quarter, and it recently launched its Walmart+ membership to compete directly with Amazon Prime.
12/12
Katherine Welles / Shutterstock.com
Colgate-Palmolive
Stock price as of March 15: $75.14
Colgate-Palmolive is another "dividend aristocrat" that also makes products most Americans buy during any economic condition. The company has paid uninterrupted dividends every year since 1895, and it has raised its payout for 57 consecutive years. From its namesake brands Colgate and Palmolive to Speed Stick, Softsoap, Irish Spring and Ajax, the household products company generates billions of dollars in free cash flow annually.
More From GOBankingRates
About the Author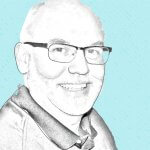 After earning a B.A. in English with a Specialization in Business from UCLA, John Csiszar worked in the financial services industry as a registered representative for 18 years. Along the way, Csiszar earned both Certified Financial Planner and Registered Investment Adviser designations, in addition to being licensed as a life agent, while working for both a major Wall Street wirehouse and for his own investment advisory firm. During his time as an advisor, Csiszar managed over $100 million in client assets while providing individualized investment plans for hundreds of clients.