These Are the 10 Most Popular Stocks Among Gen Z Investors in 2023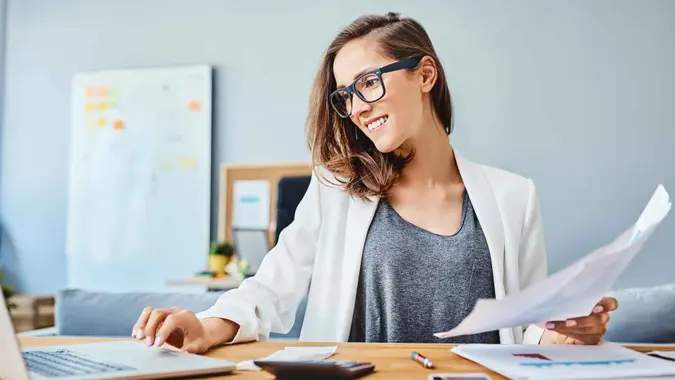 BartekSzewczyk / Getty Images/iStockphoto
When it comes to the industries Gen Z is counting on to build wealth, this young generation of investors favors popular retail stocks as well as crypto and digital asset-related stocks, a new report found. The report also found that this generation has been wary about banking stocks due to the recent bank crisis.
See Our List: 100 Most Influential Money ExpertsLearn: 3 Things You Must Do When Your Savings Reach $50,000
"Gen Z investors were in elementary school when Lehman Brothers crashed in 2008 — so in many respects, the Q1 bank crisis was really that generation's first true financial crisis," Connor Coughlin, chief commercial officer at Apex Fintech Solutions said in a press release.
The Apex Next Investor Outlook report for Q1 analyzed investor data for those who trade through introducing brokers on the Apex Clearing Platform, which includes over 1.3 million accounts held by Gen Z investors. The report identified the top stocks held by members of this generation from Jan. 1 to March 31. Here's a look at the top 10.
Top 10 Stocks Held by Gen Z Investors
Gen Z's top stocks include many popular tech companies, such as Apple and Amazon, the report found. The top 10 stocks held by this generation are:
Tesla (TSLA)
Apple (AAPL)
Amazon (AMZN)
Microsoft (MSFT)
Nvidia (NVDA)
Google (GOOG)
Meta (META)
Google (GOOGL)
Advanced Micro Devices, Inc. (AMD)
Disney (DIS)
Gen Z Also Favors Crypto and Digital Assets
Among the stocks that are growing in popularity among this generation are several stocks in the crypto and digital asset space, including a crypto-economy company (COIN), a bitcoin ecosystem provider (MARA) and a cybersecurity business (CRWD), the report found.
"This is a generation that invests in disruptors and against expected trends," Coughlin said in the release.
More From GOBankingRates