7 Traits of a CEO That Investors Look For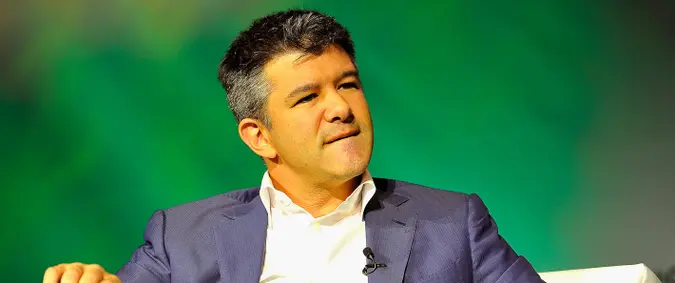 Steve Jennings / Getty Images
Two important companies are having trouble at the top. The first is General Electric, the only original member of the Dow Jones Industrial Average after 121 years. Next is Uber, the ride-hailing service worth $68 billion on its last private funding. Activist investors have pushed out GE CEO Jeff Immelt. Uber's co-founder and CEO Travis Kalanick has been forced to take a leave of absence.
Typically, management shakeups occur after key stakeholders — particularly significant investors — lose faith in management. But regardless of how CEOs fail, shareholders suffer before, during and after such crises.
What Happened at GE and Uber?
Immelt had impossibly big shoes to fill when he succeeded GE CEO Jack Welch in 2001. Unfortunately, he inherited a 1970s-style conglomerate when companies were pruning businesses to focus on competitive advantages. Immelt wasn't the operator that Welch was, nor was he the visionary GE needed to transition to the internet age.
On the flip side, there's no doubt that Kalanick is a visionary. Uber has put millions of taxis around the world out of business. In 2016, its revenues were $6.5 billion on $20 billion in gross ride bookings, which doubled from 2015. What ails Uber is that Kalanick, among others, has fostered a reckless culture. The firm's Board is responding to a damning report about the company's shenanigans that has been presented by the law firm of former U.S. Attorney General Eric Holder.
No doubt, leadership is key to any organization, and you should look for strong leaders before you invest in a company. Here are seven traits that smart CEOs should have — some of which might surprise you.
1. Flexibility
CEOs are confident — and that's required to climb to the top — but effective leaders change course when necessary, even if they are humbled in the process. These men and women recreate themselves and their organizations so they aren't beaten to the punch.
2. Inclusivity but Decisiveness
Each of us has trusted "advisers," both professionally and personally. A top leader, however, seeks input from outside his "yes man" circle. It's critical to act boldly but only after listening to dissenters as well as followers.
3. Visionary Ideas
Visionaries think strategically, often years in advance, and then set the course for employees to tactically get there. Probably the best example of such a CEO is Amazon's Jeff Bezos, who is worth nearly $81.1 billion, according to Forbes. His company started out selling books online, but since then, it has disrupted one industry after another. If you had invested in Amazon in its 1997 initial public offering, you would've made 654 times, or 38 percent, per year for 20 years on your money.
Read On: 12 Clever Ways Amazon Gets You to Spend More
4. Technological Savvy
CEOs don't have to write software code, but they should embrace technology and use it to manage costs while increasing sales. The best company in almost any industry is its technology leader.
5. Relationships Skills
Even in our fast-paced, internet-driven community, your leader must be a networker. Our business world is large and globally linked. Your Fortune 500 CEO might not speak Mandarin, but she better be prepared to travel to China with someone who does and shake some hands. A good leader should also be able to read people to avoid bad apples in her organization. It looks like Uber's Kalanick had fostered an unprofessional cowboy culture at the company, and then had surrounded himself with people who likely perpetuated it.
Read: Disney's Bob Iger and More Who Went From Entry Level to CEO
6. Competitive Advantage
What's the company's value proposition? A CEO must be able to articulate it. Once a firm's core competency has been defined, the leader should align the organization to deliver it. Non-essential tasks can be outsourced to firms that do those things best. GE's Immelt was never able to focus his company and so its shares floundered with its disjointed businesses.
7. An Obsession With Customers
In the end, businesses serve customers. Everything else is a means to that end. Bezos is laser-focused on building a faithful client base even at the cost of not monetizing it in the near term.
Does Your CEO Have What it Takes?
For companies to flourish, or even survive, in today's ruthless business world, their CEOs must be up to the task. These seven characteristics are essential to successful leadership and to the well-being of the organization's stakeholders, including investors, employees, customers, suppliers, partners and communities.