Financial Advisor vs. Certified Financial Planner: What's the Difference?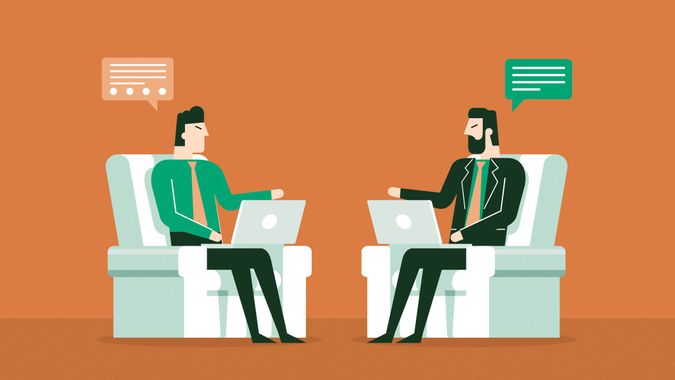 Getting your finances in order is an essential step to achieving important milestones in life, like starting a family, building wealth or saving enough for retirement. One proven method is by investing in a capable financial advisor who can help you navigate the journey and make the best decisions.
One common question is: What is the difference between a certified financial planner and a financial advisor? A CFP is a financial advisor with specialized training that allows them to help clients create a financial plan to achieve a specific goal.
So, not all financial advisors are financial planners. The financial advisor category is a big umbrella that includes planners, insurance agents, brokers, investment advisors and other roles. Certified financial planners are a specific niche within this broad category.
Read on to gain a better understanding of what financial advisors and planners do and whether you could benefit from using one.
What Is a Financial Advisor?
A financial advisor guides clients on matters related to personal finance, investments and money management. They offer advice on insurance, estate planning, taxes, saving for retirement or education, business cash management, stocks and bonds.
Typically, financial advisors are compensated by commission or paid a fee. Financial advisors are licensed and pass several tests to begin practicing. In some states, there are also regulatory bodies to ensure they are acting ethically.
What Is a Certified Financial Planner?
CFPs are trained for one specific task: helping their clients make a plan to meet a particular financial goal. A CFP will complete all the basic training and licensing of a financial advisor, then complete a more rigorous course of study to earn their CFP designation from the Certified Financial Planner Board of Standards.
On the other hand, financial advisors are more appropriate if your needs are more comprehensive. Maybe in addition to a financial plan, you need an investing strategy or want guidance on choosing the best insurance products. If you are in this category, you may want to choose a financial advisor who has a background in all these matters. Alternatively, you can select different professionals for each goal.

The Difference Between a Financial Advisor and a Financial Planner
All CFPs have to undergo training and obtain a Series 65 securities license to become a financial advisor. To become a CFP, you must complete coursework through a CFP Board registered program and have a bachelor's degree from an accredited university. Once the CFP program is complete, there is an exam that includes multiple-choice and scenario-based questions. A CFP is required to complete either 6,000 hours of professional experience or 4,000 hours of apprenticeship experience. Finally, there's an ethics pledge to act as a fiduciary with high ethical standards.
A higher, mandatory ethical standard is one key difference between financial advisors and financial planners. CFPs must act in the client's best interest. Some, but not all, financial advisors abide by the fiduciary standard, while all CFPs are bound by the fiduciary standard.
How To Choose a Financial Advisor or CFP
The financial advisor vs. financial planner decision depends on your unique situation. Conducting proper due diligence is necessary when searching for both CFPs and financial advisors. You should check their references, training, qualifications, fee structure and services.
If you are looking to improve your finances in a general sense, then a financial advisor is the best option. Working with a financial advisor can also help you identify the next steps to take.
Before hiring an advisor — whether certified or not — you should perform a search on both the individual and his or her firm through the Financial Industry Regulatory Authority's BrokerCheck tool. Use this to find out more about qualifications, employment history and, most importantly, disclosure events, such as complaints, regulatory actions and bankruptcy filings.
A financial planner may not be necessary if you have a deep interest in personal finance and are disciplined with your money. It's similar to home renovations or fixing a car. Some people can handle these repairs, but for most people, it's better to go to a professional with expertise and a track record of successful outcomes.
Financial advisor costs are structured either as a percentage of total assets, on a commission basis, a flat fee or a per-hour fee. Each structure has its own pros and cons. In contrast, CFPs typically charge based on an hourly fee.
If your needs are specific to reaching a financial goal, then a CFP is your best option. CFPs are more focused on optimizing your personal income statement and cash flow in a sustainable way to help you reach your financial goals over a safe period of time. They can also ensure that you are staying on track with your goals and make adjustments as necessary. Ultimately, it comes down to doing your research to find the person who is best qualified to serve your needs.
Is It Worth Paying for a Financial Advisor?
Yes, paying for a financial advisor is worth it. A good advisor will lead to better outcomes and increase your chances of reaching your financial goals. Look for financial advisors who abide by a fiduciary standard, since they are obligated to provide advice that is in the client's best interest. Be wary of financial advisors who do not charge a fee and are not fiduciaries. Often, they are compensated through commissions by placing their clients in products that have high fees.
In terms of financial advisors vs. financial planners, financial planners are all fiduciaries, so you don't have to worry about this conflict of interest. Some people consult a CFP to build up their savings and then add a financial advisor as their situation becomes more complex.
This article has been updated with additional reporting since its original publication.