Ent's Auto Loan Rates and Online Auction Service Help You Save on Used Vehicles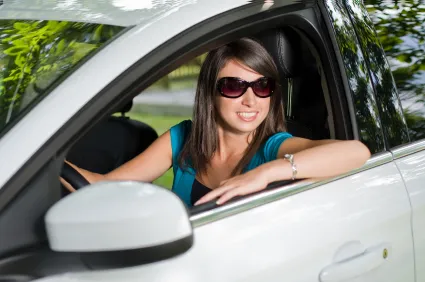 Before buying a vehicle, Colorado Springs residents should consider financing options that can save money over the long term. Ent Federal Credit Union offers low rates on auto loans, as well as online tools and services that can eliminate guesswork for budget-conscious buyers.
Ent Pairs Low Auto Loan Rates with Affordable Terms
Ent's financing is offered at dealerships, or members can get preapproved for an auto loan before ever visiting a car lot. Ent's flexible auto loan options help members find the right car – new or used – and the right loan at a price they can afford.
Ent provides auto loan rates as low as 2.99% APR in the Colorado Springs area. All loan rates are subject to credit approval, and the specific rate and terms offered will depend on one's credit rating, relationship with Ent and various other factors.
Members Can Save on Used Cars Through Ent's Online Auto Auction
Choosing a used car can be a cost-effective alternative to a new car. An easy way to see what good deals are available on used vehicles is through Ent's Auto Auction online.
All Ent Auto Auction vehicles fulfill the following criteria:
Inspected by a certified mechanic
Passed the Colorado emissions test
Oil change performed recently
Vehicles may also be examined in person during regular business hours and by appointment at the Ent Operations Center, located at 7250 Campus Drive in Colorado Springs. Used vehicles are normally available within the online auto auction for a minimum of five days.
The winning bid must be placed by an Ent member. Ent offers membership to anyone who lives, works, worships or attends school in Denver, El Paso, Pueblo and Teller Counties as well as portions of Weld County. For a full list of qualifying areas and other information, contact a member service representative at (719) 574-1100 or 800-525-9623.
Ent Has Received Community Recognition for Excellence
Ent is a member-owned, community-chartered credit union serving the Colorado Springs, Pueblo and Denver areas. In 2014, Ent has been recognized by the Colorado Springs Business Journal as "Best Credit Union" and by The Gazette, Colorado Springs' local newspaper, as "Best Bank" in their respective annual "Best Of" awards. The credit union aims to improve the quality of life of its members through free financial education, unbiased financial advice and high-quality financial products and services. Although Ent is a local Colorado credit union, members have access to more than 25 service centers; nearly 30,000 CO-OP ATM network locations nationwide, 9,000+ which are deposit-taking; more than 5,000 CO-OP Shared branches; and over 2,000 self-service locations in all 50 states, Puerto Rico, Guam and military bases around the globe.
Ent Federal Credit Union is a GOBankingRates client.