How to Convince the Dealership to Give You Its Lowest Auto Loan Rate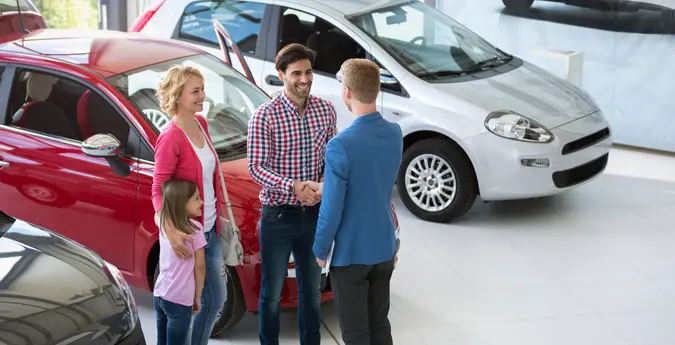 LuckyBusiness / iStock.com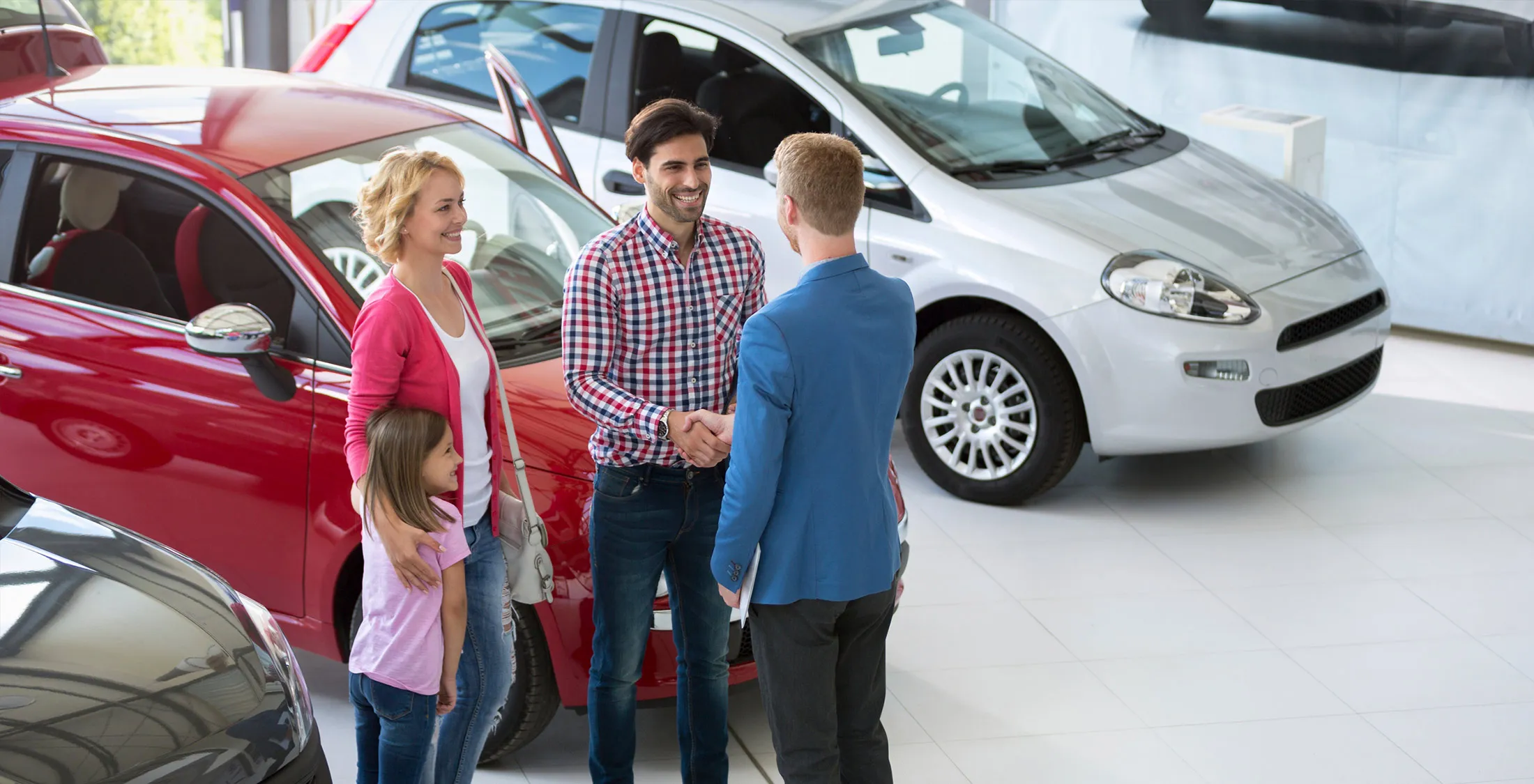 Getting the lowest auto loan rate possible is one of the most important steps of the car-shopping process. However, the terms of a car loan can be overlooked when you are searching for the perfect car at the right price. And if you aren't informed, it can cost you big, especially when you choose dealer financing.
When shopping for auto loan rates, being informed and knowing which rates you qualify for will help you save money. But have no fear, there are ways to get a lower rate on an auto loan financed through a dealership.
Learn: The Best and the Worst Time of the Year to Buy a New Car
How Dealer-Financed Auto Loan Rates Are Determined
Dealerships use multiple factors to determine interest rates for auto loans, according to Cars.com:
Lender: Depending on which bank or credit union the automaker is partnered with, the rates offered can vary.
Vehicle make, model and year: Brand-new cars generally receive the lowest rates. Auto loans for used cars generally come at higher interest rates. Also, the older a car is, the higher the interest rate offered.
Loan terms: Though some automakers have recently extended 0-percent financing to longer-term loans for promotions, generally speaking, the longer a car loan, the higher the interest rate.
Credit score: As with any loan, customers with impeccable credit are given the best auto loan rates. Car loans for bad credit will likely end up with higher interest rates.
How to Get a Lower Rate on an Auto Loan at a Car Dealership
Everyone wants a low-interest loan, but getting it can be tricky and sometimes confusing. Knowing how to negotiate with your car dealership is key to getting the best auto loan rate for your next car purchase. Here are the best ways to negotiate a better rate.
Know Your Credit Score
Bringing your credit score with you to the dealership will only work in your favor. In the event there's an inconsistency between what the dealer shows as your score and what you think it is, having proof can make a world of difference on the rate you get.
Research Alternate Financing Options
Before all car buyers go to the dealership for financing, it's wise to shop around and apply for auto loans at local banks or credit unions. Doing your own homework to see what car loan rates are available for you will let you know how competitive your car dealership's loan interest rates are. This goes for both new car loans and used car loans.
After you get a loan offer from your dealership, you can compare the rates and counter the car dealer loan offer with the lower rate you've been preapproved for from a third-party bank or credit union.
See: 20 Luxury Cars With the Best Gas Mileage
Ask for a Lower Interest Rate
If dealership financing is your only option, then negotiating might be the easiest way to get the best auto loans possible for your circumstances. If you feel the interest rate is too high, you might be offered a lower interest rate for your car financing simply by asking.
Increase Your Down Payment
The larger the car down payment you can afford to put toward your purchase, the lower your car loan rate will be; that goes for both new and used car loans. The less money the lender risks, the more comfortable it will be loaning it out. This translates into the lender rewarding your responsibility with a lower interest rate.
Keep Your Loan Term Short
Signing up for the shortest auto term possible when buying a car reduces the interest paid over time. Keeping your loan to 60 months or less — if you can afford it — is optimal. There's no way around that fact that the longer the term of your loan, the more interest you'll pay. Instead of just looking at monthly payments, make sure you understand the total cost of the car in various scenarios: the 60-month loan versus the 72-month loan, for example. A shorter term will save you money over the life of the loan.
Set Up Automatic Payments
One way to ensure you pay your loan on time is to set up automatic payments. Lenders can debit your checking account each month so that your credit score isn't affected by late payments — which is a good thing for the next time you're sitting at a negotiating table. And with some lenders, you might even get a discounted rate if you sign up for automatic payments.
Ask About Promotions
During your negotiations, ask the car dealership about any auto financing incentives that are available. Depending on the eligible vehicles and car models, you might be able to take advantage of zero interest rates or low car loan interest rates when financing a car from the dealer. Often, there are promotions that give you the choice between promotional financing, which results in lower interest rates, and a manufacturer's rebate, which means you'll get cash back. One way to determine which option is better is to shop around at banks and credit unions first.
Don't Take the Dealership's First Offer
If you feel the interest rate is too high for your auto loan, don't sound too eager to settle for the first offer. Lenders who sense borrowers are eager to get a loan will be less likely to negotiate an auto loan rate. If you are not prepared to walk away from the offer, tell the car dealership you have to think about it. Staying firm, being educated and not settling for the first offer can help you negotiate for a lower interest rate. Just be patient.
Keep Negotiations Focused on Your Offer
A good strategy to getting the best price for a car is to focus on the bottom line. That is the total amount the dealership is willing to sell the car for — regardless of trade-ins, financing and competitors' offers. Consumer Reports advises buyers to be straightforward with their best offer, but warns against sharing competitors' offers too soon. The reason for this is that dealers will often focus on undercutting their competitor's price rather than trying to meet your offer.
Save Trade-Ins for Later
Many times dealers will want to bring your trade-in into how they calculate the price of the car. By using your trade-in as a deduction — essentially your money — the price seems sweeter. However, the deduction is at your expense, not the dealers'.
One way to avoid this situation is to be sure the dealer gives you his best offer without considering your trade-in. If the dealer brings up your trade-in, you can say that you're still not sure whether you will sell it yourself or trade it in at the dealership. Let the dealer know you're open to a trade-in, but only after the price is settled.
Keep Reading: 15 Ways to Save $100 to $1,000 With Minimal Effort