How to Save Gas, Time and Money with Waze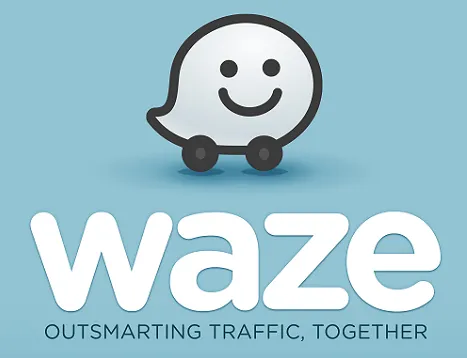 Over the years, drivers across the country have been trying to uncover the secrets of how to save gas and combat today's high fuel prices. Whether by topping off vehicles with fluids that promise gas conservation or keeping air conditioning units turned off despite hot summer days, all drivers on a budget can relate to the burden of spending excessive amounts of money just to get from point A to point B.
A free GPS app for iPhone and Android, however, is gaining popularity as a helpful tool in evading perilous traffic and saving money on gasoline at the same time. The app, called "Waze," is showing commuters how to master the road and put their hard-earned dollars toward paying down their auto loans instead of rising gas costs.
What Is Waze?
Waze is a navigation application primarily used on smartphone devices. The app relies heavily on user-generated data to inform the greater driving community of traffic jams, law enforcement locations and a number of other types of information that bring a new level of insight to a commute's route.
It was first developed in Israel in 2004 by software developer Ehud Shabtai, the company's co-founder and CTO. Since its inception, Waze has received a popular response with over 50 million users worldwide, according to its Apple iTunes description.
Despite the app reaching a mass audience, some new users are skeptical and don't quite grasp why Waze provides a presumably different driving experience.
How to Save Gas, Time and Money with Waze
The most unique thing about Waze is its ability to collect and disburse information in real time. Even top map applications like Google Maps have delays when it comes to traffic notifications.
But specifically, Waze offers drivers a wealth of savings opportunities, some being more apparent than others, but all being very important while traveling on the road.
GPS
There is an entire mapping and navigation industry that can cost consumers one dollar to a hundred dollars if they're not careful. With roads constantly being created, changed or rerouted on a daily basis, paying for mapping software that will inevitably get outdated isn't a smart idea.
Waze, on the other hand, is able to offer their free GPS app for iPhone and Android users, because a portion of their mapping development is conducted by Wazers themselves — that's about $200 saved from purchasing a standalone GPS unit and a few dollars saved from buying a smartphone navigation app.
Traffic Updates
Higher mapping accuracy isn't the only feature that Waze has to offer its users. While driving, Wazers also have the option of quickly setting up alerts to friend fellow drivers on the same route, warning them of upcoming traffic, road hazards or accidents.
"Thanks to Waze's crowd-sourced, real-time traffic, I have saved time and frustration countless times on my daily commute," shares James Sookame, a live advice specialist for Edmunds.com. "I also like using its social features that notify other Wazers behind me of any upcoming incidents."
This community collaboration and the rerouting option built into Waze provides a more efficient driving experience; more efficiency means less time wasted and consequently less pricey gas wasted in the process.
Gas Finder
Speaking of gasoline, a helpful tip in how to save gas while driving is to be able to identify where to find the cheapest gas nearby. Waze users have the benefit of an all-encompassing app that includes user-provided gas prices in the local area. Drivers can also filter results by fuel brand, type of gas and location for the best results and lowest prices.
Police Sightings
An interesting, and remarkably accurate, feature offered to Wazers is the ability to report the location of police speed traps or law enforcement sightings while on a route. While speeding, avoiding the cops for old registration tags, or other traffic offenses are probably better served by fixing the issues permanently, the ability to dodge a ticket has its financial advantages.
Not only does this type of notification encourage drivers to slow down to legal speeds and be more conscious of their driving style, it also avoids the hassle of having to pay hundreds of dollars on a moving violation and possibly a higher auto insurance premium.
Social "Waze" to Interact
Since the Waze app is so grounded in its social community, there is another interactive component to the free GPS app for iPhone and Anroid devices that users can enjoy. Wazers with a common destination can track the ETA of friends en route to an event and can even communicate to other drivers on the road with feedback, comments or just to say hello — all hands-free, of course.
Sookame says, "The videogamey aspect of Waze's user interface makes it fun, and its social aspects let you also compete for points on a leader board among friends and other Wazers. It's a win-win — you have fun, and contribute to updating the Waze's roads in one fell swoop."