Can Moving Abroad Help You Pay Off Student Loans Faster?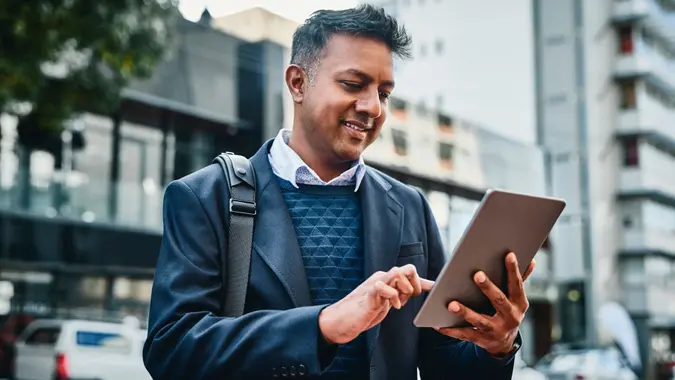 As millions of borrowers prepare to repay student loans this October, or make payments for the first time if they belong to Gen Z, many are trying to work out how they will juggle this added expense along with the rest of their monthly bills. 
One idea some borrowers may float around is moving overseas to live, work and pay off student loan debt. In an essay that ran on Insider, one borrower shared their story of moving to Korea to teach English. The cost of living was significantly less than in the United States and they were able to pay off $60,000 worth of student loan debt after teaching for eight years. 
Is this a strategy borrowers should pursue to get ahead of student debt? Can moving abroad really help you pay off student loans faster?
What Happens to My Loans If I Move Overseas?
Those who live and work abroad may experience a cost of living dip and a possible salary increase. What doesn't change are the terms of your student loans. If you move overseas, you still need to meet the obligations of your payments regardless of whether the loan is federal or private.
Jerry Inglet, senior family legacy advisor at Wilmington Trust, said this can become especially complicated for borrowers with federal loans. If you are earning money overseas and have selected an income-driven repayment plan, Inglet recommends discussing this with your student loan servicer. 
"At a minimum, a borrower would want to keep their information updated with their loan servicer as they move either within the US or outside and consistently discuss loan repayment options," Inglet said.
The Benefits of Repaying Student Loans in America — Yes, Really
Even though moving abroad allows you to experience cultural growth opportunities, Sasha Ramani, senior director of corporate strategy for MPOWER Financing, said this move does not necessarily make student loans more affordable. 
Borrowers with federal student loans have several revised repayment options available to them instituted by the federal government. Before loans are due and borrowers decide to make a move, Inglet recommends interested borrowers complete a repayment estimator on the Federal Student Aid website. Some may discover they are eligible for a monthly payment that is lower than what a traditional 10-year amortization would require. 
What if you have a private student loan? Borrowers with these loans, Inglet said, may examine the interest rates and repayment terms on their existing private loans and compare them to current private loan offerings. They can then determine if there are more favorable repayment possibilities, such as a focus on extending the repayment term if it's too difficult to meet the current payment. 
From a purely financial perspective, Ramani said there are few countries as attractive to be in as the United States. Ramani cites the example of how over 1 million international students are currently completing their education in America. Many of these students will stay in the U.S. after graduation because of the economic opportunities. 
Staying in the U.S., instead of moving overseas, can even help you save more money when repaying student loans.
"While graduates of American universities may find attractive employment opportunities abroad, the United States offers among the highest wages of any OECD nation, thus making it easier for the average graduate to service student loans," Ramani said. "Paying off debt from overseas may result in unexpected expenses, including wire and transaction fees and foreign exchange effects, which can result in unpredictable monthly payments."
The grass is also greener in the U.S. when it comes to inflation, something many borrowers feel the need to escape in search of a cheaper way of life. Today, Ramani said, the U.S. enjoys among the lowest inflation rates in the G7.
More From GOBankingRates