Could Student Loan Forgiveness Be Repealed Before Supreme Court Decision?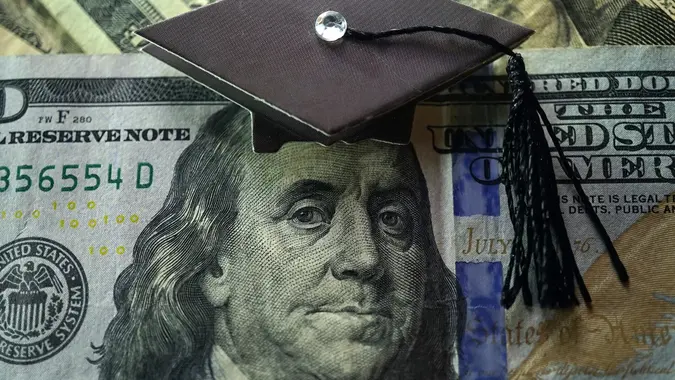 Kameleon007 / iStock.com
Some Republican lawmakers are so antsy to block the Biden administration's federal student loan forgiveness plan that they don't even want to wait for the U.S. Supreme Court to make its ruling on the issue.
Last week, a group of GOP senators announced plans to introduce a Congressional Review Act (CRA) resolution in yet another attempt to stop the forgiveness plan from being implemented. That initiative comes on top of several lawsuits that aim to foil the plan, which was unveiled last summer with the intention of forgiving up to $20,000 in federal student loan debt per borrower.
The CRA lets Congress examine new regulations made by government agencies and overturn them with a majority vote, The Hill reported. The effort to use the CRA to stop Biden's plan is led by Sen. Bill Cassidy (R-La.), ranking member for the Health, Education, Labor and Pensions Committee, along with Sens. John Cornyn (R-Texas) and Joni Ernst (R-Iowa.).
The resolution was introduced following a report from the Government Accountability Office stating that student loan relief and payment pauses are subject to the CRA.
"The Biden administration's tuition bailout is bad public policy, and it's unfair to people who've paid their college debt off by working multiple jobs or consciously meeting their obligations," said Cornyn in a March 17 statement. "This would block President Biden's political gambit from driving up inflation, incentivizing universities to raise tuition, and forcing hardworking Texans to pay off the debts of wealthy graduates."
Supporters of loan forgiveness were quick to strike back at the GOP initiative.
"It's a shame for working families across the country that Republican lawmakers continue to fight tooth and nail to deny critical relief to millions of their own constituents impacted by the pandemic," a White House spokesperson said.
The White House also questioned the GAO's decision, saying in a statement that the debt forgiveness plan "is based on the Department of Education's decades-old authority granted by Congress and is a result of the same procedures used by multiple administrations over the last two decades to protect borrowers from the effects of national emergencies."
One of those national emergencies, the COVID-19 pandemic, has been cited by the White House as a legal basis for pausing loan payments and forgiving student debt.
As The Hill noted, the Republican-led resolution is unlikely to get enough support in the Democratic-led Senate to win approval. A lot depends on how Democrats such as Sen. Joe Manchin of West Virginia vote. Manchin has been critical of Biden's program in the past due to its cost, which is estimated at $400 billion. 
Take Our Poll: Do You Think Bankruptcy Is an Acceptable Way To Escape Student Loan Debt?
Student Loan Forgiveness: How Will the Supreme Court Hearings Impact You?
Meanwhile, many experts expect the loan forgiveness plan to get struck down by the Supreme Court, anyway, after some members of the majority-conservative court seemed skeptical of the plan's legality during oral arguments last month.
More From GOBankingRates